Sorry, there seems to have been an error. Please try again.
Subtotal: ( items in your basket)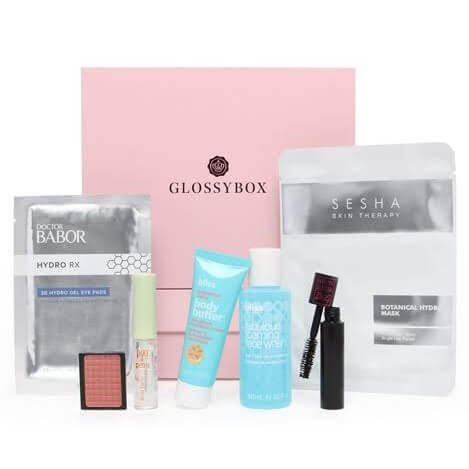 Product Description

We love (love, love!) any season filled with sun, sand, and surf. But high summer heat can do a serious number on your beauty routine. Just in time? Our Stay Cool Box, packed with products to see you through August on a calm, cool, gorgeous note. From a bold, new Lancôme product launch, to makeup hues we've picked just for you. Don't miss this box -- or the chance to soak up summer's last, lovely days in style.

Product Details
GLOSSYBOX August 2017
This GLOSSYBOX has now sold out however we have lots of exciting boxes each and every month to subscribe to. Visit our subscribe page to find out how you can sign up.
Product Description

We love (love, love!) any season filled with sun, sand, and surf. But high summer heat can do a serious number on your beauty routine. Just in time? Our Stay Cool Box, packed with products to see you through August on a calm, cool, gorgeous note. From a bold, new Lancôme product launch, to makeup hues we've picked just for you. Don't miss this box -- or the chance to soak up summer's last, lovely days in style.

Product Details
Products Featured In This Box