While sunny days are great for your skin's source of vitamin C, there's one part of your skincare regimen that needs attention as well. 
And that's your hair. Not only can long term sun-exposure fry your tresses, but  it can also lead to your color fading faster and hair breakage. Combined with the occasional jump into the pool or beach, and you have a recipe for disaster. 
But don't worry! 
We have a few key tips to minimize frizz, reduce breakage, and overall make your summer hair the best hair it can be!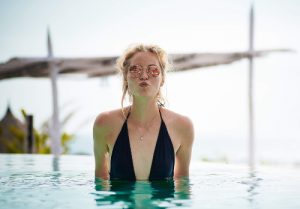 Beat the Heat 
Make sure to spritz some heat protection spray on your crown before you head out the door. Not only will it minimize damage, but the right spray can also minimize frizz!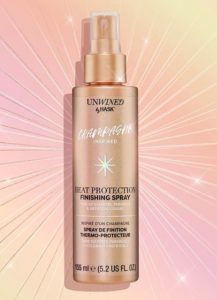 Plus, sprays like this one from Unwined By Hask also can be used post-pool to salvage your locks in between the trip back to your shower. And who doesn't want the faint smell of cham
Always Wash Your Hair Post-Pool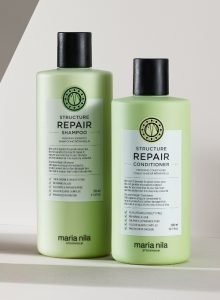 Speaking of shower, it's important to rinse or shampoo your air after being in saltwater or the pool. The corrosive effects of salt or chlorine can give your hair a brassy look overtime, which isn't a great look for any new hair colors you're trying out.
For a quick rinse, we'd suggest a shampoo + conditioner combo like this set from Maria Nila. The Structure Repair set is perfect for damaged, dry and chemically treated hair and works its magic to  soften, moisturizes and fights static electricity. It also has color protection components!
Apply a Hair Mask Once a Week 
Like your face, you need a deeply hydrating mask for your hair as well. By applying a treatment to your hair and scalp once a week, you can fight back the harsh summer hair of yesteryear and keep your locks soft, bouncy and manageable through the first fall leaves.