It's officially FALL.
You know what else is official? Our new box!
Fall brings out the cardigans and "pumpkin spice" lattes.
Or, if you're like me, you're a Salted Caramel kinda girl.
However, with the seasons changing, you should also follow suit with your regimen. Chillier weather is here, and this is the time for the temperature to keep dropping, so we need to give our skin the rest and prep it needs pre-winter, but also post-summer.
What does that mean for the box? It means that our newest destination is SPA.
The Space Between
This month's box is for the calm "me time" you need to repair from the summer heat and prep for the upcoming winter with rejuvenation and hydration in mind first and foremost. Because between skin concerns and skin solutions is you. And we're here to help. ​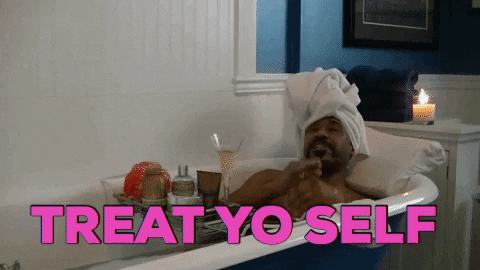 This month, along with frightful festivities, tips, and tricks, we're treating you to a inner zen of high quality skincare and an transition into the chillier weather. Speaking of…
Our First Sneak Peek:
The Roma Truffle Face Gommage from SKIN&CO!
A delicate exfoliating cream, this luxurious face gommage is infused with sweet almond oil, gentle apricot seed powder, and a unique and exclusive black winter truffle extract. While truffle is best known as a decadent food ingredient, it's also a powerful free-radical scavenger that reduces the signs of aging.
And that's just one of the 6 products coming your way with our October box! Stay tuned for the second reveal tomorrow!
Make sure to tag you unboxings and reviews, and personal spa days on Instagram as #pampermeglossy, and we'll share those posts on our social media! And of course, if you haven't subscribed, become a fellow GLOSSY today!