Happy October, GLOSSIES!
Now that fall is in full swing, it's time to unveil our monthly box theme in a special two-fer reveal! Say hello to the Beauty Tales Edit, our Enchanted and Midnight GLOSSYBOXES!
The Story Behind the Box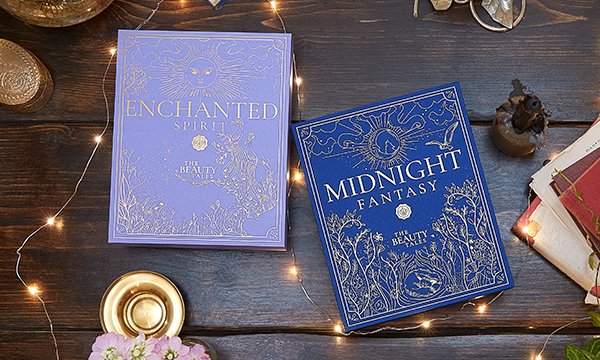 Sometimes we all need that little sparkle as a finishing touch to a perfect look. And in the spirit of this month, we're so excited for you to receive either our Enchanted or Midnight box from our Beauty Tales GLOSSYBOX edit. 
For enviable skin and extraordinary makeup, we brewed a coveted collection inside both boxes that dazzle, amaze, and of course, delight! We want you to embrace the magic that beauty can make us feel every step of the routine beyond skincare, with results that'll last long after the spell of a great regimen. 
What's In Store This Month:
Based Off a Really Good Book: Fall is essentially streaming time, so we'll be recommending some movies and shows based off of best-sellers and editor faves! 
Advent Sneak Peeks: Speaking of treats during the Halloween season, get ready for some serious sneak peeks of our biggest Advent box yet! 
Dragon Inspired Skincare: We'll be doing a full reveal of our Rodial GLOSSYBOX! See how dragon's blood is the high-impact skincare secret you need. 
Spooky Beauty Treatments: Some treatments sound way more terrifying than they are, and we'll be talking about 5 of them! 
Adulting 101: Halloween Edition: Just because you can buy your own candy doesn't mean the magic is gone! See how you can be just as spirited this season while no longer trick or treating. 
Speaking of treatments, and treats, here's our sneak peek product of the month! 
Sneak Peek: Ultra-Violet Brightening Purple Clay Mask from Generation Clay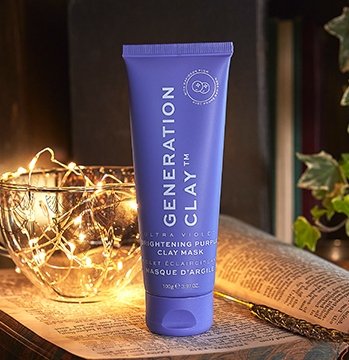 Packed with superfruit davidson plum, desert lime, bilberry, and aloe vera, this gentle version of skin-exfoliating alpha-hydroxy acids (AHA) rejuvenates dull, tired skin while lightening dark circles and pigmentation.