Fall season is among us, and you know what that means! Pumpkin Spice time, scarf weather, and of course, shows and books to catch up on! 
Don't have time for both, or you just want to find something new to watch? Have no fear, we at GLOSSYBOX have curated a list full of shows on streaming services for you to curl up and enjoy! 
The Witcher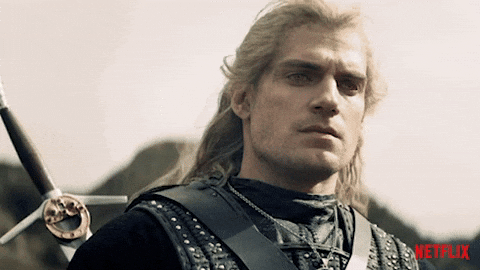 Known more for its acclaimed video games series, The Witcher follows the adventures of titular character Geralt of Rivia (Henry Cavill), a solitary monster hunter. Destiny throws him into the path of a powerful sorceress and a young princess with a dangerous secret, and the three must learn to navigate the increasingly volatile Continent together. 
This is a great recommendation for people who wanted a new Game of Thrones-style show to binge. Multiple plots, check. Fantasy lore, check. Steamy romance, check! And it's all available on Netflix. 
The Ghost Bride
Not to be confused with Corpse Bride, this book-to-series show follows a young Chinese woman in colonial Malaysia whose father has recently lost his fortune and becomes the "ghost bride" of a wealthy family's recently deceased son in an attempt to calm his spirit. Things get interesting when it turns out her fiancee may have been murdered, and the to-be-weds go on a murder mystery hunt between the world of the living and the dead. Stream it on Netflix!
Editor's Note: Well, this is a new take on 'til death do us part', isn't it? 
I Am Not Okay With This
With a title that totally sums up 2020, this show is a modern take on the superpower teen trope from a YA series. The story follows a teenage girl named Sydney, who navigates high school as she begins to exhibit superpowers. Add to the fact that you have the directors of Stranger Things working on the show and it's a wild and suspenseful ride. Suspense ensues on Netflix. 
Unorthodox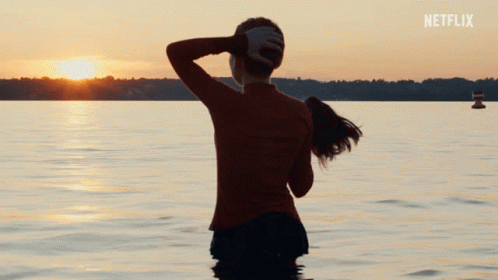 This isn't your typical 'run away from home' story. Based on the New York Times Best Selling Novel, Unorthodox: The Scandalous Rejection of My Hasidic Roots, this mini-series follows a young woman named Deborah who leaves her strict Orthodox Jewish community and an arranged marriage in New York City to live a secular life in Berlin. We get to see Deborah come into an identity of her own, and also snippets of her life before leaving. Follow Deborah's journey on Netflix.
You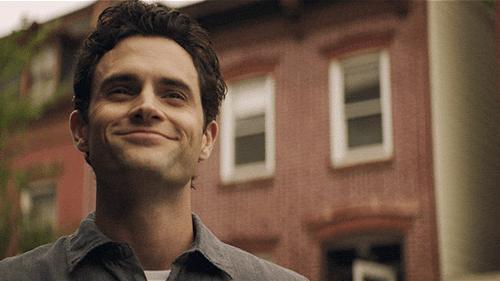 I've actually read this page-turner long before it became one of the most-watched shows on Netflix. This psychological thriller is told through the perspective of Joe, a man that develops a quick obsession with Beck, an aspiring writer who visits his bookshop. Think if 'fatal attraction' movies were told through the perspective of the stalker, and you've scratched the surface of the show's levels of the contemporary thriller. See You on Netflix.
Editor's Note: As sympathetic as Joe's character can be, please keep in mind he's the bad guy. That's one of the reasons this show is great with having him as the protagonist.
The Marvelous Mrs. Maisel
Okay, this is a bit of a cheat, because the book came after the show. But we can't pass up the opportunity to recommend this! 
With a woman whose favorite color is pink and perfecting her beauty routine, it should come as no surprise that the Emmy award-winning show is on our recommended list. 
Set in 1950s Manhattan, the show follows sunny, energetic, sharp, Jewish gal Miriam "Midge" Maisel who up until the first episode, had the perfect life as the perfect housewife and mom of two. Until her husband leaves her for another woman and a Russian Literature degree doesn't do her any favors in finding a job, let alone a career. When she accidentally stumbles onto the stage at a nightclub, she discovers her own comedic skills and decides to use this newfound talent to help her reinvent her life as a standup comedian. 
The rest of the series follows Midge's journey into becoming a comedian in her own right, while being made aware of the societal restrictions she, and people not in her position, face in the era of 1950s New York. Also, she's really, really funny. Definitely give it a watch as a period drama that doesn't completely gloss over the not-so-great parts of history. Watch Midge on Amazon Prime TV!
Editor's Note: Unfortunately, Midge Maisel isn't based on one particular person, but she takes a lot of inspiration from Joan Rivers!