Save time and stress by hopping aboard the Wander Beauty train, a new and trendy beauty brand that's made for the modern professional woman.
About the Brand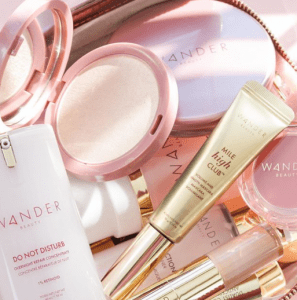 In the world of 2020, beauty enthusiasts are tasked with combating multiple hurdles at once. Skincare in quarantine, new work-based beauty routines. MASKNE. In a world full of products designed for one thing, how can an every changing beauty lover get a skincare brand that does more? Enter Wander Beauty.
If you're sick of having a library of tons of single-use products, then Wander is your new favorite brand. Their entire line (with names like Trip for Two and Baggage Claim) is full of multi-use, travel-friendly products that can fit perfectly in a work bag or on your vanity.
Wander Beauty Baggage Claim Gold Eye Masks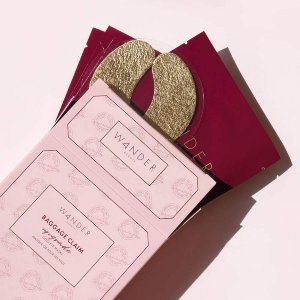 Say goodbye to dark circles with Wander Beauty's Baggage Claim Gold Eye Masks! These individually packaged foil eye masks visibly brighten, hydrate and reduce the appearance of dark circles. Wear them while you're lounging, working, or on-the-go!
With the holidays around the corner (don't panic, you still have time), having your makeup bag and vanity only have high-quality go-tos during the daily grind makes makeup clutter so last season.