Learn about one of our Holiday Limited Edition GLOSSYBOX featured brands, KAB Cosmetics!
About the Brand
KAB Cosmetics was co-founded by Kim, Ariana, and Brielle Biermann. Their passion for beauty evolved into creating their most favorite shades of lip kits that are authentic to their very own personal beauty routines.
Each kit was formulated and designed with high-quality packaging and the best ingredients in every product created. Perfecting each step, KAB Cosmetics has developed from a dream into a reality. The brand has now expanded into creating a full range product line now featuring highlighter + blush palettes, single range nude lipsticks, lip liners, and glosses for every skin tone in mind.
Product Feature:
KAB Cosmetics Strawberry Daiquiri Lip Liner
Formulated for perfect lip contouring, this lip liner will make you photo-ready for the holidays this year.
This mid-toned pink with nude undertones can be used alone or easily paired with your favorite lipstick!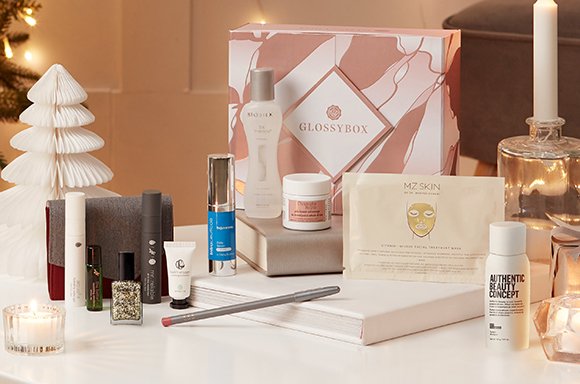 If you missed the window to grab your own Holiday Limited Edition GLOSSYBOX, don't worry! Receive exclusive beauty offers, access to Limited Edition boxes and the latest beauty news straight to your inbox by signing up for our newsletter!