Your skin harbors a lot of dirt and contaminants throughout the day that can damage it, causing acne, breakouts, and dullness. That's why it's vital to use the right cleansing sponge or scrub from leading brands such as Daily Concepts to remove impurities. Daily Concepts offers functional bath scrubbers that cleanse your body and mind. Not only are Daily Concepts gentle on your skin, but they also provide the perfect amount of exfoliation to get rid of dirt on your body.
Why You Should Try Daily Concepts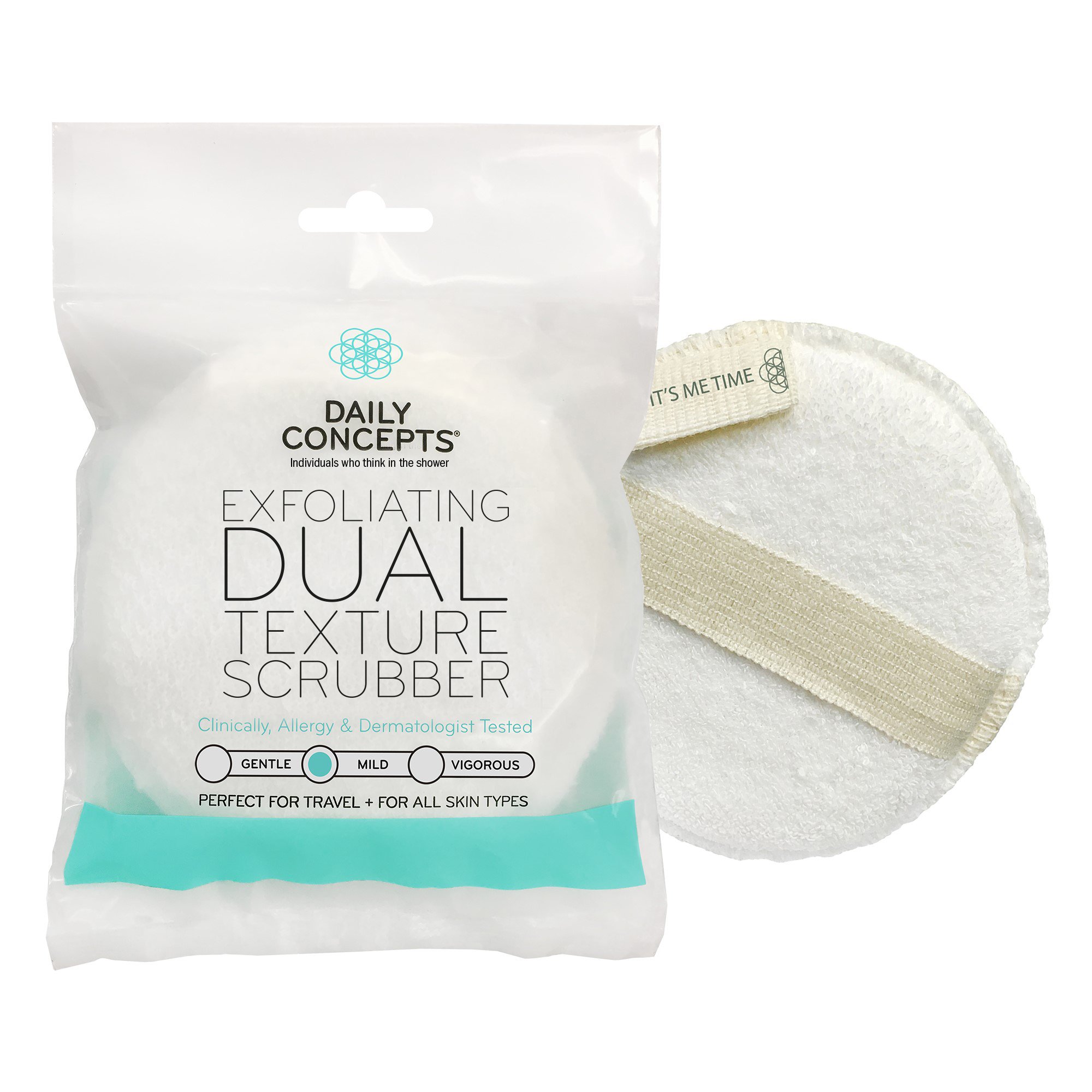 If you're new to scrubbers and want one that lathers easily, why not try a Daily Concepts scrubber like the Exfoliating Dual Texture Scrubber?
The perfect mild exfoliation with a dense lush soy-based sponge interior that creates a rich lather when partnered with your favorite cleanser!
Exfoliation of the surface is created with the natural organic cotton base with recyclable nylon loops to create the perfect cleansing and exfoliating experience, a must have for the winter season.
For body and face cleansing scrubbers, shop the brand's collection of Daily Concepts products now at LOOKFANTASTIC.com.