See the 'mane' attraction in our Advent Calendar brand feature: Lee Stafford!
About Lee Stafford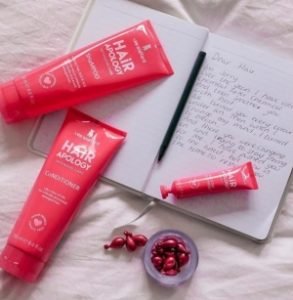 Developed by Lee Stafford and a whole team of passionate people, the award-winning haircare brand named after him helps you create effortless, wearable hair that makes you look and feel confident.
Editor's Note: Another pink product! 
Lee Stafford is the haircare line that's packed with problem-solving products that have been created to do EXACTLY what they say on the bottle.
No ifs, ands, or buts.
Iconic and innovative, Lee Stafford professional haircare offers something for everyone. So, whether you're a blonde bombshell, a natural hair fanatic, or a blow out queen, Lee Stafford can help you to create your best hair during the holiday season!
Hair Apology Intensive Care 10-in-1 Leave-In Treatment Spray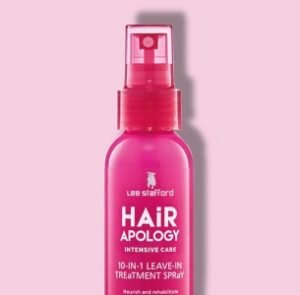 This treatment spray is going to be your secret weapon for winter hair care, tackling critically processed, damaged hair from the very first use.
Containing intelligent repair ingredients to help hydrate and rehabilitate existing damage whilst reducing hair breakage, this lightweight leave-in spray also helps to reduce split ends and fly-aways without weighing hair down.
Functioning as a great detangler to help make brushing or combing a breeze, the spray also contains heat protection for peace of mind when styling. The Hair Repair 10-in-1 Treatment leaves hair soft, smooth, and protected from anything you may face this winter!
Love your Hair Apology Spray in your Advent Calendar? Make sure you don't miss out on more that GLOSSYBOX has to offer! Subscribe to our monthly box subscription service for the latest and greatest in beauty.
And if you love what's inside and want more, don't forget to give us your feedback! Remember, we love to hear what you think, so don't hesitate to take surveys and leave reviews for Glossy Credit!