Happy Holidays Glossies! 
The moment has arrived, the last week of Advent and thus, the final reveal of our Advent Calendar! 
As the final 2020 full box reveal, we're bringing the last, but certainly not least in beauty, skincare, and more!
We hope you've enjoyed every surprise and delight this year, and love all of the products in your Advent Calendar. For the full reveal of all the advent products, see the spoiler blog here! 
What's Inside the Advent Calendar:
Evio Beauty Cleansing Hemp Wipes​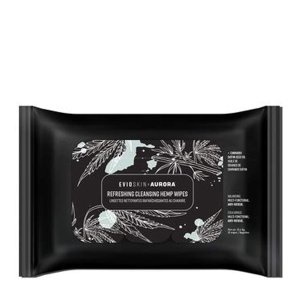 These biodegradable, multi-tasking wipes are created with a durable cloth built with hemp fibers and pre-moistened in a refreshing cannabis sativa seed oil solution to keep skin soft + hydrated. 
Crabtree & Evelyn Smooth + Refine Body Lotion​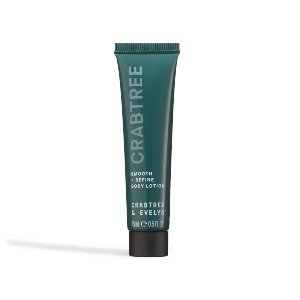 This body lotion is a two-for one formula! It moisturizes and gently exfoliates and without needing to do the dry-down routine.
KVD Vegan Beauty Everlasting Liquid Lipstick​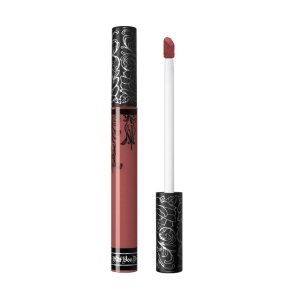 Vegan and cruelty-free, this long-wear, high-pigment liquid lipstick has a smooth, matte finish and all-day, lightweight comfort.
LA Splash Cosmetics Duo Brush Set​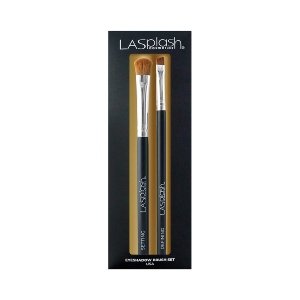 This dynamic duo provides precise carving, shaping & blending of brows, lip lines, and or eyes.
First Aid Beauty Face Cleanser​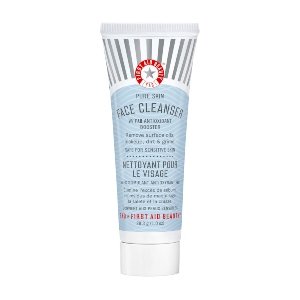 This cleanser gently cleanses the skin, removes surface oils, makeup, dirt and grime. Plus, it's infused with a powerful botanical antioxidant blend that works hard to scavenger free radicals.
The Beauty Crop Stuck On You Eyeshadow Primer
​
This soft and creamy eye primer makes your eyeshadow go so much further! It locks in color and prevents pigments from creasing, smudging or fading.
Hey Honey Sweet Treat Wild Berry & Honey Yogurt Recovery Mask​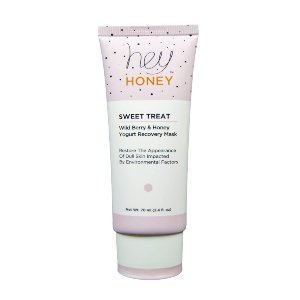 Designed to restore the natural skin barrier and fight environmental stressors, this mask is a naturally formulated recovery treatment mask using antioxidant ingredients to restore skin elasticity and to help soften the appearance of fine lines and wrinkles.
Dr. PAWPAW Tinted Ultimate Red Balm​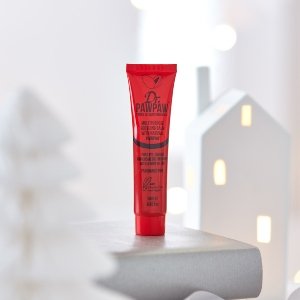 This multipurpose Soothing Balm with natural pawpaw.  For lips, cheeks and cosmetic finishing with a hint of tint.
Nails.INC Victoria Nail Polish​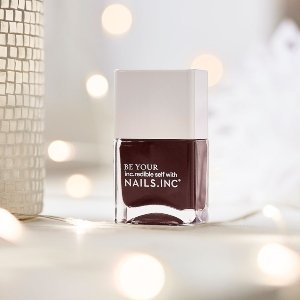 This NailPure formula boosts the production of keratin for harder, stronger, and healthier nails. Perfect for the drier, colder air coming your way!
ICONIC London Day to Slay Eyeshadow Palette​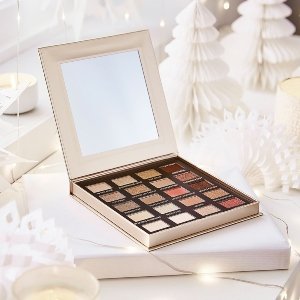 These velvety soft powders include a mixture of mattes, shimmers and glitters for any holiday look this season. Whether you want a subtle shimmery shine or a bold glittery eye, this palette has got you covered!