Listen Up, GLOSSIES!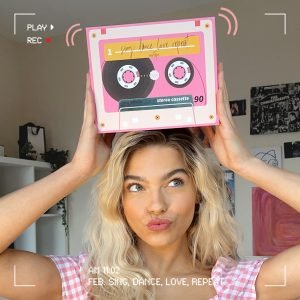 In honor of Galentines Day and our February special edition GLOSSYBOX: Sing, Dance, Love, Repeat, we asked the team for their favorite love songs.
Plus, we also asked how they like to listen to music, and made a curated mixtape playlist on Spotify to share with you! 
Here's the scoop on how the GLOSSY team listens and finds new music! 
Music Streaming Services
Of course, one of the most common ways to find music is using streaming services such as Apple Music, Soundcloud, Spotify, or Pandora.
Certain services also curate playlists based on what you listen to the most, helping you find new tunes to vibe to!
Radio
Emily Cotton, our GLOSSY Editor from across the pond, uses the radio to find new music to jam to. 
Plus, the radio is free to listen to and a nice, localized way to discover hundreds of music stations around the country!
YouTube
Accessible and now with various live streaming channels, YouTube is becoming a favorite for a personal WFH radio of non-lyric music. 
Editor's Note: I personally love tuning into the Chillhop channels because it's full of low-fi hip-hop and jazz, which is great for when I need to focus on work or relax. 
Just typing in chillhop, or low-fi, leads to dozens of channels or hour-long videos of non-stop, commercial-free music!
Record Stores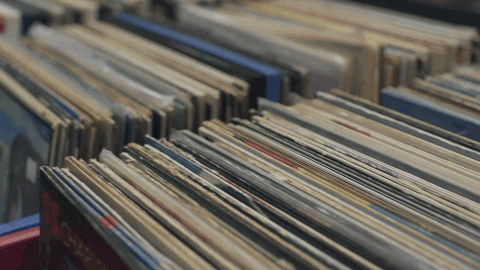 There's something about finding physical albums and cassettes that make record stores so appealing, and not just to the hipster crowd. 
Some people receive records from friends, family, or actively seek them out when visiting record stores or flea markets.
Finding new music by using older music platforms is great for a digital detox, and can lead to giving good friend recommendations! 
Bonus: Friend Recommendations! 
Our Campaign Manager, Natasha Morris, loves to hear music recommended by her friends and co-workers. Hearing and sharing music is a great way to expand one's music library. 
Which is the perfect segway for our mixtape! Here are the team's favorite love songs to vibe to, and we hope you enjoy listening to them this month!
The GLOSSY Team MIXTAPE:
Full of rock ballads, pop classics, R&B and more, we hope you love our list of music recommendations featured in our spotify playlist!

For more editor's insights, tips, tricks, and other content, keep your eyes peeled for what's new on the GLOSSY REPORT.
And if you haven't gotten our Sing, Dance, Love Repeat box, that means you aren't subscribed to our box subscription!