In recent years, diversity has become a much-talked-about topic in the beauty industry, with the global racial-justice movements of 2020 only amplifying the conversation. It is safe to say that for a very long time, the skin- and hair-care needs of Black women were simply an afterthought when it came to new product launches, ingredient innovation, shade inclusion, and PR choices. 
While we are having many difficult conversations within the industry, we also wanted to celebrate strides of inclusion, representation, and the growing visibility of black women, and black beauty, in the industry. 
Skin Deep 
If you're a fan of fashion and beauty, it's no surprise that Eurocentric beauty standards have been the dominant ideal in the US and beyond for centuries. In fact, the color white has long been associated with purity, and thus, discrimination on skin tone, and by that extension, race, has run rampant but unquestioned for several years. 
A key example that Alisha Wilkerson notes on the Skimm is that during slavery in the U.S., only lighter-skinned slaves were allowed to work in the home. 
"Fast forward, and this preference for light skin and white features has a long trail: In one 2016 study, Black women reported that an overwhelming preference for light skin still persists and affects the way they think of themselves and how they're treated at work, school, and in relationships." -Alisha Wilkerson, the Skimm.
In the beauty industry for much of the 20th century, Black women were mostly marketed to purchase skin-lightening creams. And as for their actual skin tone, most makeup brands didn't have many shades for anyone darker than medium brown, which excludes a lot of potential consumers. Brands had various reasons (read: excuses) for this lack of representation: dark shades don't sell, formulas for darker pigmentation cost more, their target demographic doesn't buy darker shades, the list goes on. 
However, when the level of shade exclusion is so bad that Black models, including Naomi Campbell when she started, have to bring their own makeup to photo shoots, which usually is more than two shades to blend, while their white counterparts don't, it's clear that in the early 2010s, the beauty industry didn't consider black beauty buyers. That's why in 2017, when music icon and entrepreneur Rihanna launched Fenty Beauty with 40 shades of foundation, it showed how beauty can very much be inclusive.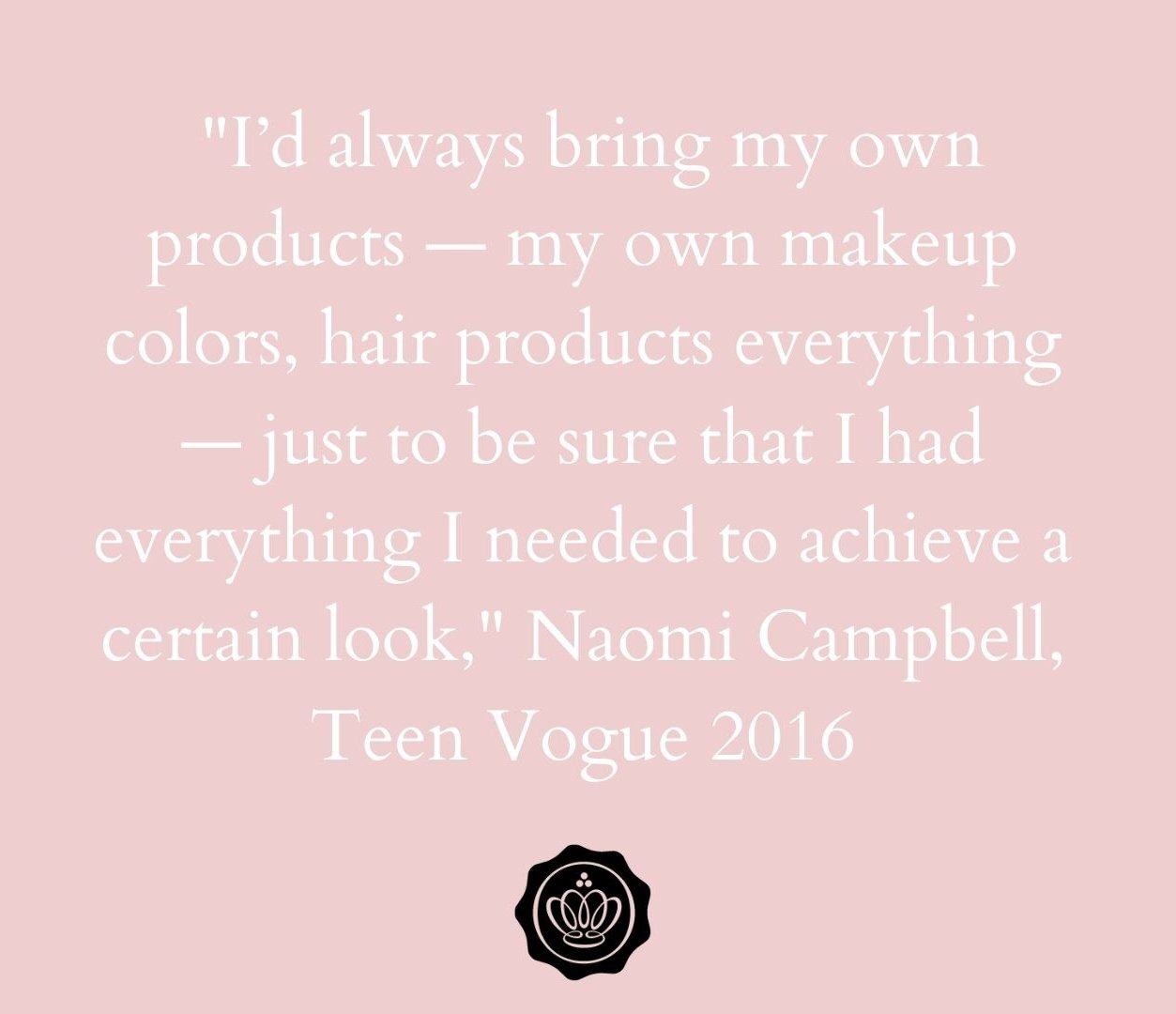 We had a GLOSSYBOX x Fenty Beauty Limited Edition collaboration in the UK last fall! Don't forget to leave reviews on all GLOSSYBOXES you receive, so we can send you more of what you love in more territories! 
Loving Their Roots
Representation didn't stop at makeup in the industry. Along with the rise and permanence of the natural hair movement, in which women and men of African descent are encouraged to embrace their natural afro-textured hair, the hair care industry faced a boom in self-made entrepreneurs, cleaner beauty, and inclusion.
A report on Neilsen states that in 2018, the Black hair care industry raked in an estimated $2.51 billion, as Black consumers have progressively made the switch from general products, or products designed to straighten their hair, to those that specifically cater to them.
Free of harmful ingredients, and with formulas specifically designed for coily hair, indie brands made by black women for black women, or even all women, are taking up space in a part of the industry that used to push them towards chemical treatments such as relaxers, which studies have shown to be harmful to the product's consumers. 
Brands like Briogeo offer high-performance hair care that is naturally based, yet performance-driven to provide visible results for people in their natural hair journey to be proud of their curls, coils, waves, and locs in a society that now has laws to stop race-based hair discrimination in the workplace, schools, and other public places. 
Briogeo was a brand featured in one of our spring 2019 GLOSSYBOXES. Learn more about the brand here! 
Unique Skin Concerns
In the same Nielsen article, African Americans have also spent $127 million on grooming aids and $465 million on skincare. This may come as a surprise, as many people are aware of the benefits melanin production in people of color leads to them having better protection of the skin from UV rays, which causes photo-damage and one of the first signs of aging. 
According to an article on Vice, skin specialist Bianca Estelle says that melanin and oil production creates "a natural skin hydration system that makes black skin look hydrated, smoother, and plumper."
"Although black skin may deal better with the sun, it is prone to discoloration, dark spots, and pigmentation such as melasma from sun exposure and hormonal effects," says Dr. Almaani, a dermatologist featured in the article as well. 
This creates a unique skincare problem of usually having oily skin, acne and discoloration, but also trying to find a beauty routine that doesn't dry out your skin. A brand like Rosen, founded by Jamika Martin, formulate clean effective skincare for all skin types, and is beloved by many people of color consumers that now know they can and will find the perfect brand for them in the industry. 
Rosen was a brand featured in one of our September 2020 GLOSSYBOX. See what else was inside the box here!
Beauty For All Of You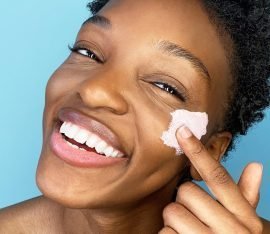 We at GLOSSYBOX have been dedicated to giving you the best in beauty and skincare across the world, and that includes ensuring the brands we feature and partner with are made with you, all of you, in mind. From finding the hidden gems in indie brands to collaborating with those made for women by women, and with intentional diversity in our models and campaigns, we are joining the fight in creating more space for all people of color, one box at a time.