Spring is officially here: see the story behind our April GLOSSYBOX: Woke Up In Spring
April is Here!
Brighter days are on the horizon, which means it's time for the "Woke Up In Spring" edition in this month's GLOSSYBOX! We're all in need of a revival, whether it's about Spring cleaning, a new haircut, or a fresh beauty routine.
So reawaken your curiosity and discover new brands, ingredients, and colors with us this month!
Our First Sneak Peek: NCLA We're Off To Never Never Land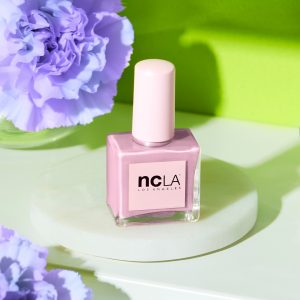 What could be more Spring than a pretty pastel?
This vegan and cruelty-free nail polish is free of harmful ingredients, making it safe and healthy for your nails to look beautiful all month long.
Embrace some whimsy with this lovely pink hue that'll make you feel like flying away into a spring oasis.
Stay tuned for more box sneak peeks! 
Nail fashion in 2021 may be out there and very elaborate, but for simple pleasures of spring we love a simple, pale pink manicure. Especially from NCLA, which recently launched on LOOKFANTASTIC.com!
You can shop the full brand here on their site for NCLA nail colors, nail care, and more!

One of the biggest Limited Edition boxes is coming soon!
Valued at over $200, this box will be available to subscribers with priority access.
For priority access to our Limited Edition GLOSSYBOXES, sign up for our monthly subscription! You get the latest new products from the brands you love, and the insider treatment with first dibs and a discount on all limited edition boxes!* Sign up today!
Sign up for the waitlist here, and look out for our box dispatch day!