Enjoying the summer, GLOSSIES? Nothing says summer and summer food like this pool party staple: french fries! Here's a little info on National French Fry Day! 
About National French Fry Day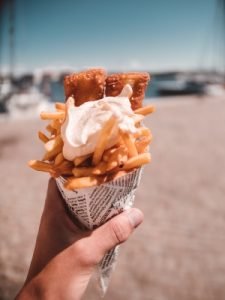 According to National Day Calendar, National French Fry Day on July 13th recognizes this summer and mainstay side dish on menus across the country. Plus, French fries themselves come in so many different cuts and styles, there's a favorite for everyone to enjoy! 
French fries, also known as chips, fries, finger chips, or French-fried potatoes, are batons of deep-fried potatoes. As long as they're fried, they're french fries!
Do you want fries with that? 
A wide selection of condiments such as ketchup, ranch dressing, vinegar, mayonnaise, honey mustard, cheese, and many more complement French fries. 
As a healthier alternative, sweet potatoes also make delicious fries and accompany many dishes on menus around the country. Other varieties are baked and come in unusual shapes such as curls, waffles, crinkle, or tornado cut.
Fun Facts About French Fry Day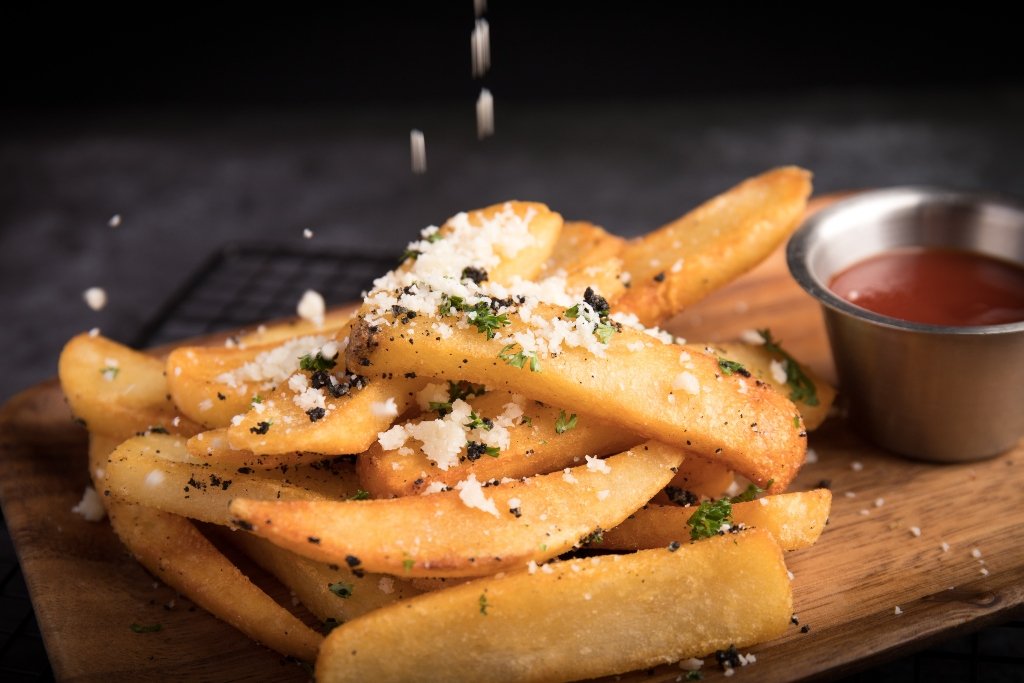 It is believed by some that the term "French" was introduced to the potatoes when the American soldiers arrived in Belgium during World War I and consequently tasted Belgian fries. 
Since French was the official language of the Belgian Army at that time, it is possible the American soldiers began calling the fried potatoes "French" fries. Who would have guessed? 
How Our Team Likes Our Fries
Our GLOSSYBOX  NYC Team LOVES fries. Here's a few of our GLOSSIES fave ways to have their fries. 
Gabriella Ciardullo – I'm a HUGE sweet potato fries girl. I always order them crunchy/ well done and then dip them in ketchup and honey mustard. 
Stephanie Ali – Curly fries, with pink sauce (mayo and ketchup).

Curly fries just taste better and the pink sauce is delicious.
Sunny Khan – I will never say no to any kind of fry or tot as long as there's pink sauce involved! 
Editor's Note: Want to make your own pink sauce? Try this simple recipe from The Recipe Critic to bring that zesty sauce home to your favorite fry of choice!
Deena Char – Cajun fries with tartar sauce from Aqua Boil on 50th and 9th ave, ultimate cheat day.
Side note: To celebrate National French Fries Day yourself, check your local spots for promos! Some places, like McDonald's, may offer free fries!
Allison Yang – Waffle Fries and Chic-Fil-A Sauce! 
Ellie McDearman – Plain and mushy. 

Natasha Morris – Crunchy and kinda soggy and really salty with truffle or garlic aioli.

Schané Flowers – If I have leftover fries, having them with scrambled eggs is *chef's kiss*

. Doesn't matter what cut they are! 
Whether you have yours with fish, steak, burgers, or on their own, we hope you guys get to celebrate National French Fry Day Your Way!