Treat yourself this September to some precious 'me-time' with our 'Pure Relaxation' edition GLOSSYBOX.
Our beauty picks this month will pamper you from head to toe, taking your mind off your worries and woes. Sit back, relax and prepare your body and mind for the upcoming colder season!
Breathe In. Breathe Out.
As cooler temps come and pumpkin spice trends again, we'll focus on what brings us to a calmer state of mind with DIY spa tips, zen recommendations, and some of our favorite ways to decompress after a long day to leave you refreshed, renewed, and ready to take on challenges in life.
Speaking of renewed and refreshed, here's our first box sneak peek!
Sneak Peek:
DHC Astaxanthin Collagen All-in-One Gel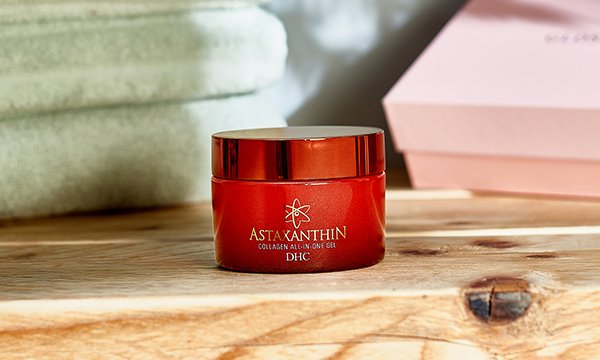 About the Product:
This multi-beneficial, anti-aging formula works to firm, brighten and nourish the skin, which is perfect for the upcoming colder months and drying environments like indoor heating systems.
Plus, the lightweight, quick-absorbing gel cream tones and tightens simultaneously. It's the perfect combination of several moisturizing products with toner properties for a fall-focused beauty routine.
What Stood Out to Us:
Hyaluronic Acid: When applied to the surface of the skin, hyaluronic acid can reduce wrinkles, redness, and dermatitis.
Astaxanthin: A natural antioxidant derived from freshwater green algae, this ingredient has been proven to be 6,000 times more effective than vitamin C and 550 times more powerful than vitamin E in ridding your skin of free radicals that cause premature aging.
Squalane: Derived from olives, squalane moisturizes and helps prevent irritation as an emollient and antioxidant-rich skin protectant from environmental aggressors.
Fragrance + Colorant Free: Perfect for sensitive skin Glossies.
Don't Miss Out: Subscribe Today
If you haven't subscribed yet, don't delay.