Happy New Year, GLOSSIES! 
Our new year's resolution includes long beauty sleeps and refreshing beauty products that help us find the best version of ourselves at the start of 2020. Hence the theme of our January box: Sleep & Refresh! 
Sleep & Refresh
Did you know that a lack of sleep does more harm than baggy eyes the next day?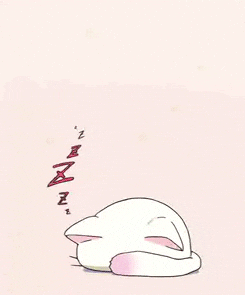 According to an article from WIRED, neuroscientist Matthew Walker talks about all the ways a lack of sleep hurts the mind, body, and potential of a person. Not sleeping enough can make you dumber, more forgetful, unable to learn new things, more vulnerable to dementia, more likely to die of a heart attack, less able to fend off sickness with a strong immune system, more likely to get cancer, and it makes your body literally hurt more. Also, it leads to premature aging.
And if we're planning to look better in 2020, then we need to have a hard look at how we perform self-care. After all, we have a whole twelve months full of new challenges and experiences ahead of us, and we can't do any of that tired. 
That's why this box is full of the perfect essentials for some serious 'me' time: because we're centering back to you, and looking ahead to new feats with renewed energy! 
What's In Store This Month 
What's coming onto the Beauty Report? Keep your rested eyes peeled for these 
New Year, New You!

Regimen resolutions to stick by.

Your Perfect Spa Day Guide

  The ultimate way to relax at home.

2019 Trends in Beauty

We recap our favorite trends from yesteryear.

Looking Ahead: The 2020 on Beauty

The new trends and brands on the scene.
Plus, we'll be focusing on a brand in your box this month. But it's a secret until that report goes live! 
You know what's not a secret? Our sneak peeks this month! We hope you'll love the Pre Glow Up Mist by Kandi Cosmetics!
Plus, we'll be extending the message of love into next month, right after our full box reveal, with an extra sweet surprise for our GLOSSIES! So stay tuned and remember to get that lovely beauty sleep this weekend!