Looking like you just woke up has never been so on-trend! Yes, we drank the beach wave Kool-Aid and both tousled hair and vitamin D are calling our names. Similar to the 'natural look,' this process is hardly effortless. However, it's a flattering style regardless of whether you have short or long hair. Having said all of that, after a ton of experimentation we think we've perfected our wave-creation technique using Batiste Volumizing Dry Shampoo and Bumble and bumble Surf Infusion.
How To Get Beach Waves in 4 Steps
Step One:
Second-day hair that has a bit of your natural oils flowing through it holds waves a lot better than fresh hair.
So start off by prepping your hair for styling with Batiste Volumizing Dry Shampoo by spraying it directly into your roots.
Step Two:
Next, grab your curling iron or wand and wrap free pieces lightly around the barrel.
Don't hold the hair too tightly or for too long or you'll end up with more of a Shirley Temple curl than a loose wave. Also, try to curl hair away from the face to create more texture.
Editor's Note: Our Golden Tickey may be the very thing you need for some beach waves! Keep reading to see what it is and how to get it! 
Please note that only GLOSSYBOX subscribers can redeem Golden Ticket prizes. Boxes with the tickets are randomly assorted and are in limited stock. 
Step Three: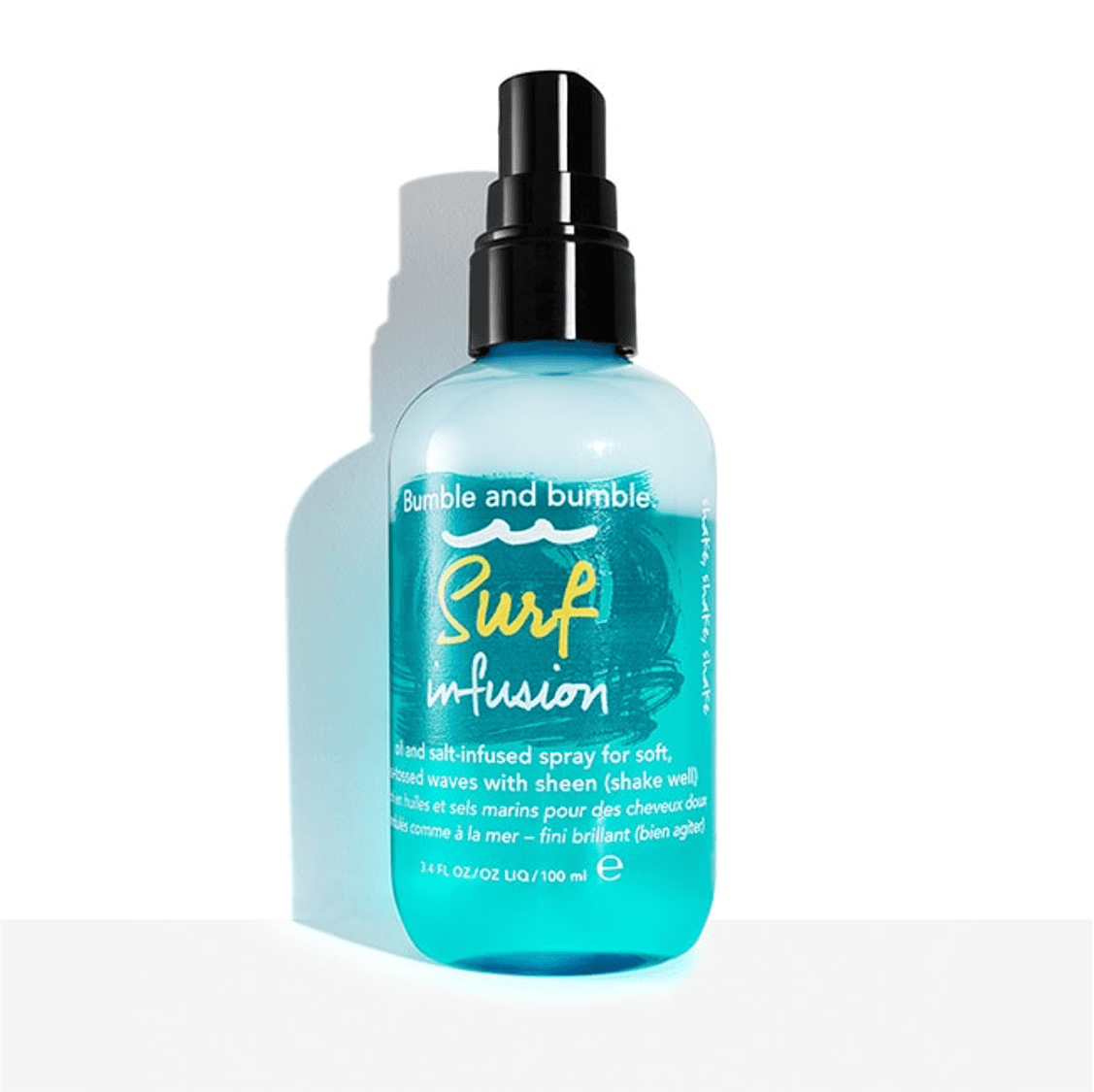 After you've curled your entire head, spray a wave spray like Bumble and bumble Surf Infusion into your hand and scrunch the bottom part of your newly curled hair. In order to keep hair messy, you need grip, and this spray gives your ends the definition they need.
Editor's Note: The Bumble and bumble Surf Infusion is a product featured in our Limited Edition Summer Essentials GLOSSYBAG! Remember, subscribers get priority access and discounted prices for our limited edition boxes!  
Step Four:
Last step, guys! Put your head upside down (yes, this is still a thing) and shake your head around. If your curls haven't separated, run your fingers through them and pull them out a little. Say hello to effortless hair no matter what the season!
Get Some Beach Waves With Our Golden Ticket Prize!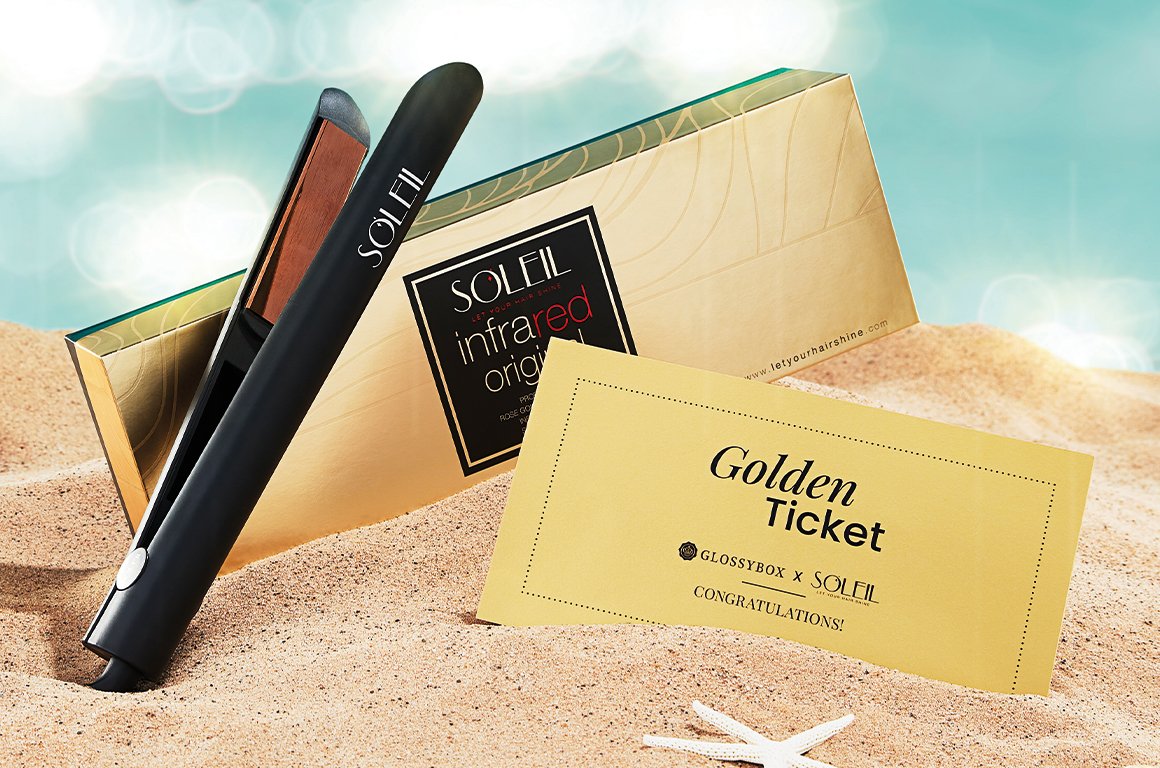 This month's box doesn't just come with little beauty treasures: we also have a GOLDEN TICKET amongst a few of our 'treasure chest' GLOSSYBOX! See what a few lucky GLOSSIES can claim this month if they receive one of our special golden tickets.
SOLEIL Infrared Original Flat Iron – Worth $350
With Soleil's IR Original Flat Iron, no direct heat is applied to your hair, preventing heat damage. Our infrared technology generates penetrating heat deep inside the hair cuticle, heating from the inside out and protecting the outer layer of hair. Your hair is heated evenly and gently in half the time, reducing heat exposure and damage.
Make sure to check your box thoroughly! There's only a few golden tickets sent randomly to subscribers!
Ditch the FOMO: Subscribe Today!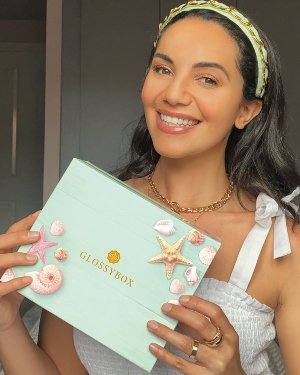 Are you a lover of all things beauty and wish you had 'Beauty Treasures' delivered to your door?
Then become a GLOSSYBOX Subscriber! 
Each month we select 5 beauty products worth at least $60, which are lovingly hand wrapped in our iconic pink box and delivered straight to your door, from just $17.50 per month (FREE shipping).
Don't miss out on our month's box, subscribe today!