Let's be honest, we all love a steal. Particularly when it's on some of our favourite makeup products. But, no matter how much you save, all of your beauty buys still add up. So, to ensure you never feel guilty about splurging on makeup again, we've found six beauty hacks that'll save you both time and money.
From ways to get more out of your makeup, to DIY cheaper alternatives to your favourite products, these beauty hacks are must knows!
#1 – Make Your Mascara Last Longer
Don't you just hate it when your favourite mascara runs out or, worse, dries out? Before you decide to throw it away, give this hairdryer hack a try.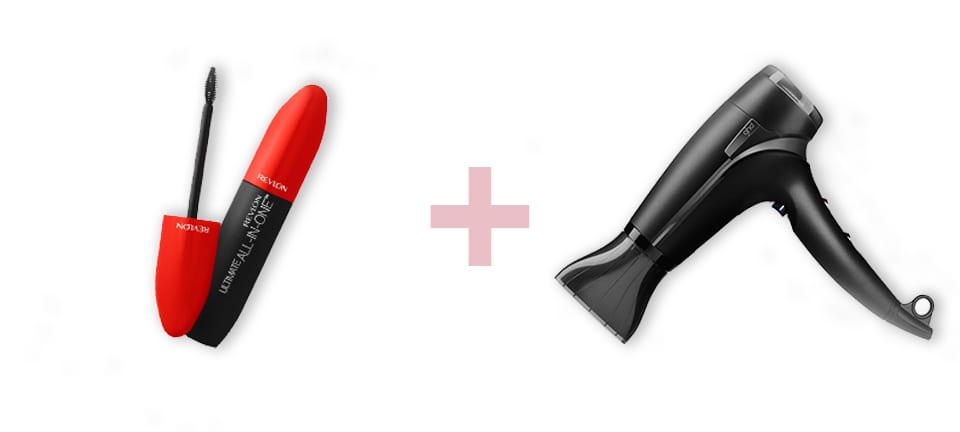 Remove the wand from your mascara, hold the tube up to a hairdryer (keeping it about 2cm away) and blast it with hot air for 20 seconds. If there's any remaining or dried up formula inside, it will soften up. You can then pop your brush back into the melted formula and keep using your favourite mascara as usual.
#2 – Perfume An Unscented Body Lotion
If your favourite fragrance is running low and payday is too far away to justify buying a new one, then you're going to think this next best beauty hacks is possibly the best you've ever heard.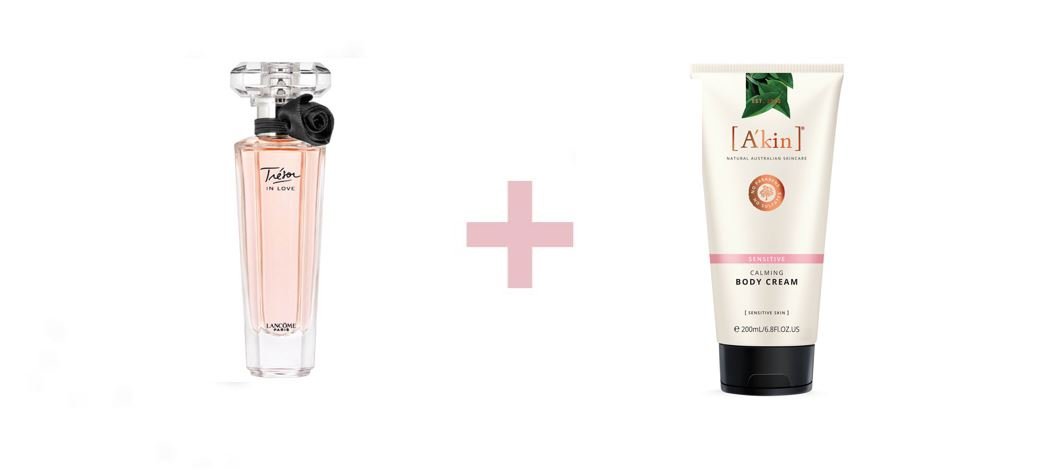 All you need to do is buy a cheap unscented body lotion and spritz the last few drops of your perfume into it. Then, make sure that you shake the bottle well so that you're left with an entire bottle of body lotion that carries your signature scent. You can then apply it onto your skin and you'll still feel like you're wearing your favourite fragrance.
#3 – Stop Your Sponge From Absorbing Your Foundation
We all love a good beauty blender. It's the easiest way of achieving a natural, flawless, and full-coverage finish. The only downfall, though, is that it often ends up soaking up a lot of your foundation. Don't worry though, I've got a beauty hack up our sleeve for that too.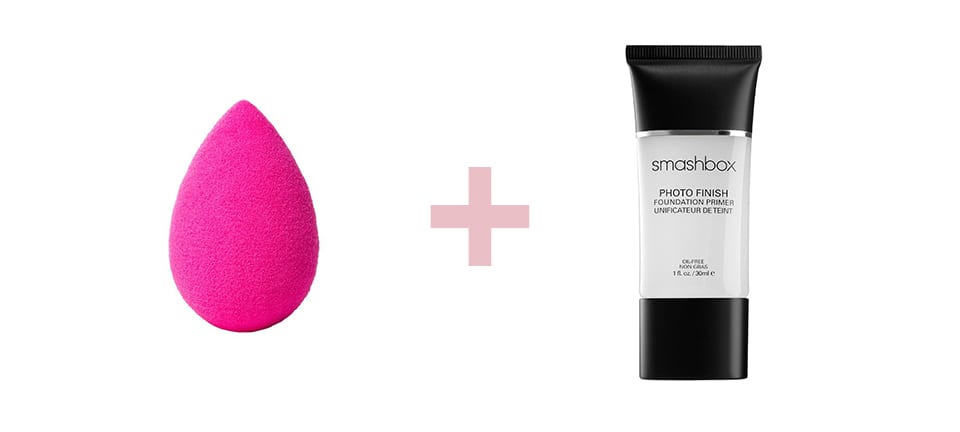 Try rubbing a pea-sized amount of primer onto the surface of your sponge. It will create a barrier so that your foundation goes into your skin rather than the beauty sponge.
#4 – Save Your Smashed Powder
It turns out that vodka doesn't just taste great in a martini glass… you can also use it to salvage your smashed compacts. So, next time you drop your favourite powder, don't let it ruin your day. Instead, keep all of the broken powders and, when you get home, you can use alcohol to put them back together again!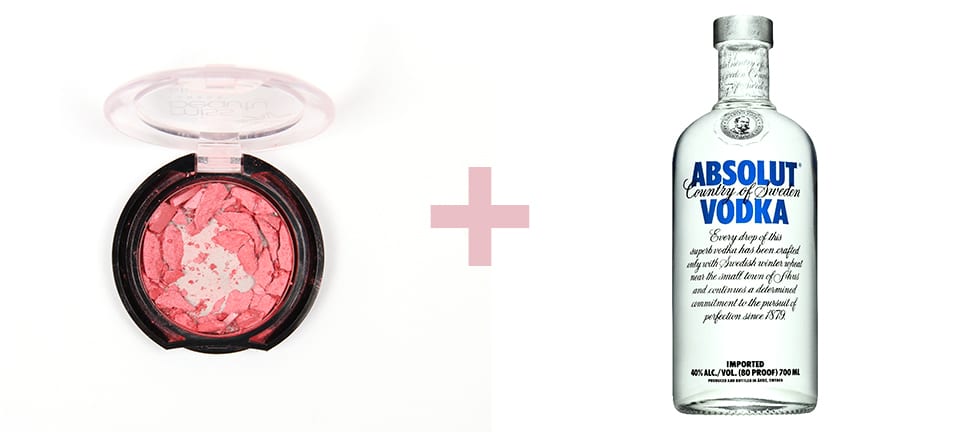 Simply mix a few drops into the broken powder until it turns back into a smooth consistency, then leave it to set. It will be as good as new!
#5 – Give Your Nail Polish A Revamp
I don't know about you, but in the Glossy office, we love a good manicures. Constantly splurging on a new set of gels or acrylics can get quite pricey though, so why not give your ordinary nail polish a bit of a makeover?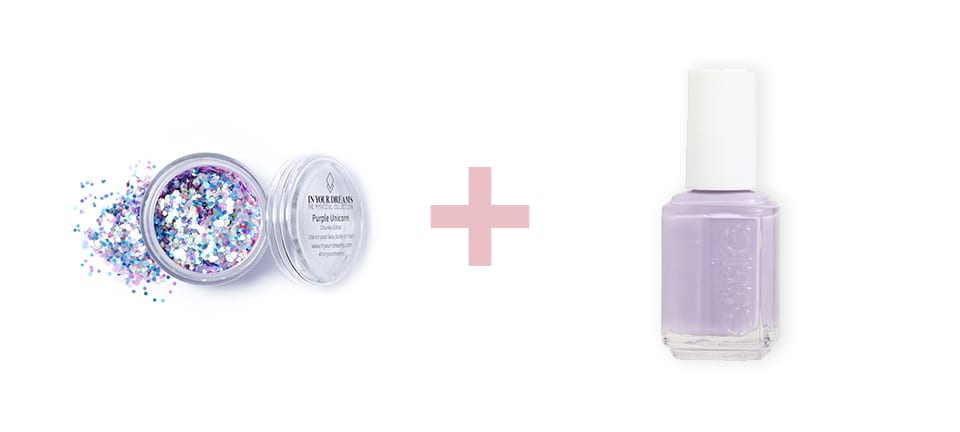 If it's shimmer of glitter that you're after, you can just mix some loose pigments into your polish and it will instantly transform a simple manicure into a much more jazzy set of nails.
#6 – Save Money On Makeup Brush Cleaner
Washing your makeup brushes is important. But you don't need to purchase expensive cleaner to get this job done. Instead, antibacterial hand wash or a gentle washing up liquid will do the trick nicely.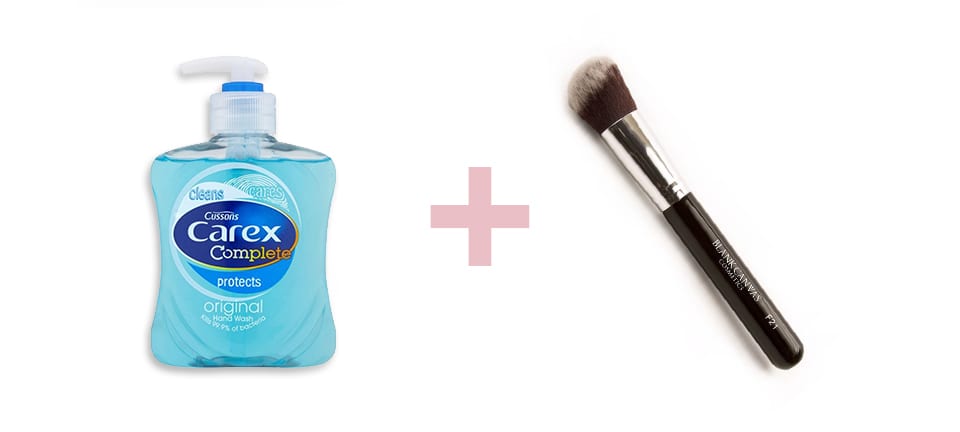 Fill a small basin with hot water, then squirt your hand wash or washing up liquid into the water and stir the water until foam starts to appear. Then, dunk your makeup brushes into the water, swirl them around, lift them out and squeeze the water out of the bristles. Repeat until the water that comes out of the bristles becomes clear. Your brushes will be hygienically clean and beautifully soft!
Subscribe To GLOSSYBOX
We deliver five incredible beauty products straight to your door every month, allowing you to discover the best makeup, skincare and haircare out there. What are you waiting for? Subscribe to GLOSSYBOX now!