As the seasons shift so do our wardrobes, skincare routines, and makeup must-haves.  The same is true for our beloved nails.  We worked with international nail fashion designer Naomi Gonzalez-Longstaff to develop two fall-inspired mani's that will keep your tips on trend as you sip pumpkin spice lattes and bundle in your favorite blanket scarf.
Look 1: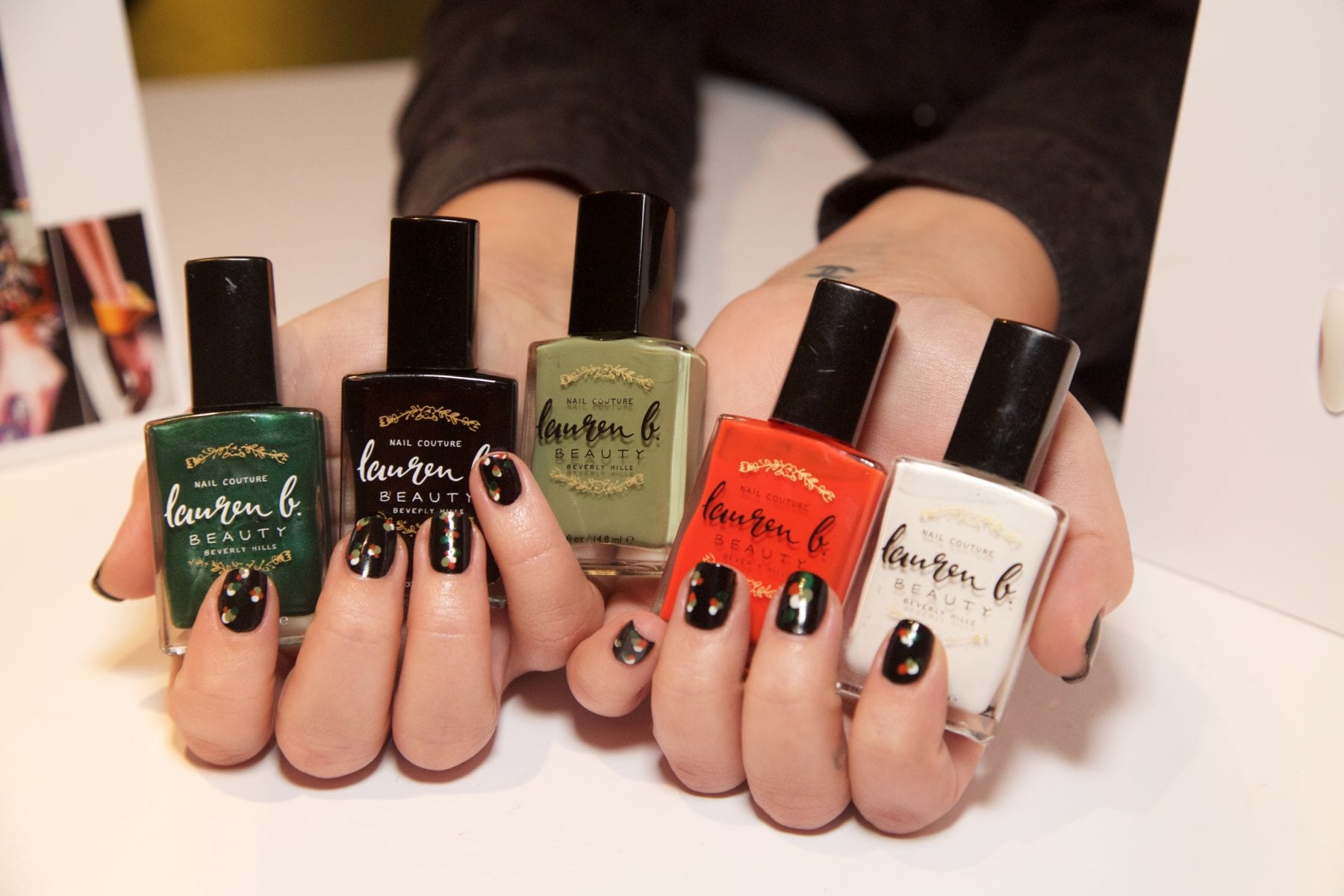 For the first look, we used one of our favorite nail polish brands, Lauren B. Beauty. After giving the nails a black base coat,  Naomi did work with her doting tool by adding dots of green, orange, sage green, and white. These pops of color resemble the overwhelming floral trend spotted on the runway during fashion week (Colors top to bottom: Calabasas Cash, Hollywood Land, The OC, Mandeville Maven, Paparazzi).
Look 2: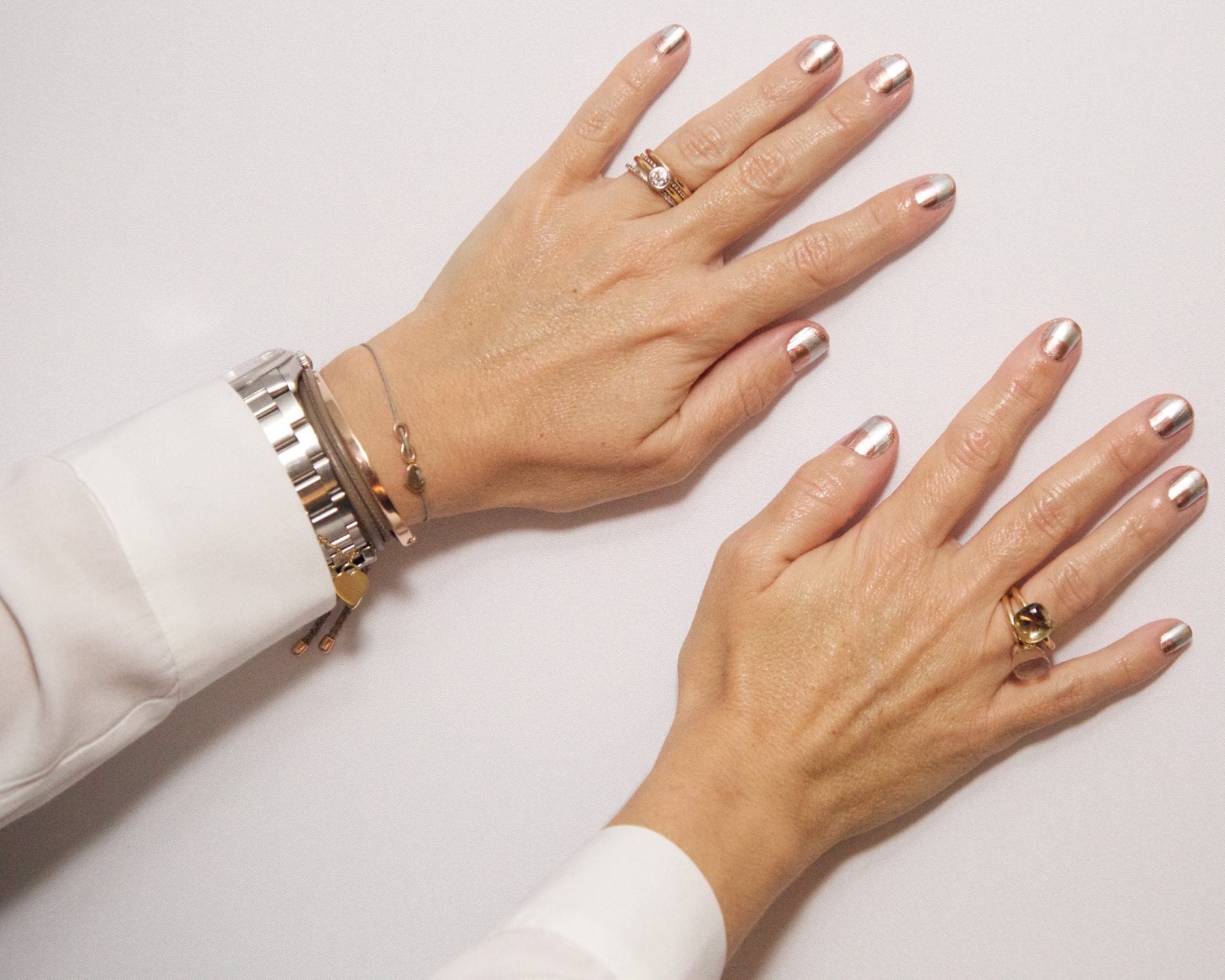 Metallics are all anyone is talking about these days! From sparkly boots to bedazzled clutches, it's all about the glitz. This look combines two of our favorite Essie polishes: Penny Talk and No Place Like Chrome.  This modified moon mani used the silver lacquer as the middle ground and added the copper varnish closest to the cuticle and the tips. This chic look serves as the perfect accessory for your beloved white blouse or chunky black sweater!
Get our current box here and receive all of the tips-and-tricks a girl could want!