Learn about our bonus gift to you from our January GLOSSYBOX: The Power of Beauty, Zolt! 
The Story Behind Zolt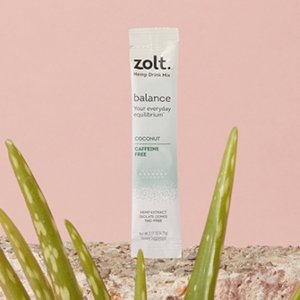 While finding the brand, Zolt was born of enduring questions from it's founders: How can the modern person be their best selves more of the time?
How can we feel more balanced and grounded?
How can we enhance our mental focus, in particular, making it easier for ourselves to tackle the pressing matters before us?
How can plants–and hemp in particular–be part of the solution to helping bring wellness to our every day?
It goes unsaid that we all do our best when we can. And knowing your body matters — fully understanding the circumstances under which we do our best, which often go beyond the basic factors of eating well and getting enough sleep. Our own experiences have taught us the value of establishing a wellness regimen for optimizing our own mental, physical, and emotional performance.
Editor's Note: Honestly, this is such a mood for 2021 as well. 2020 has brought focus back to our mental well-being and self-care, which are just as important as physical care too! 
Zolt's Balance Coconut