As we get older and gain more life experience, we definitely become wiser. Which is why the older women in our life – whether it's our mums, grandmas, sisters or aunts – are the ones we always go to for advice. 
From beauty mistakes they've made that they can stop us from repeating, to wisdom when it comes to friends, dating or work life, they always know exactly what to say and do. So, to celebrate Mother's Day and the incredible knowledge these wonderful women have, we're sharing the best life advice they've ever given us! 
#SheTaughtMe – The Best Life Advice She's Ever Given You
Laura
I have loads… Use rosewater for nice skin, always take your makeup off properly before bed, use SPF, use tea bags (once they've been used and have been put in the fridge for a bit) to ease dark puffy eyes. And to always dry your hair properly or risk getting a cold head and a sniffle!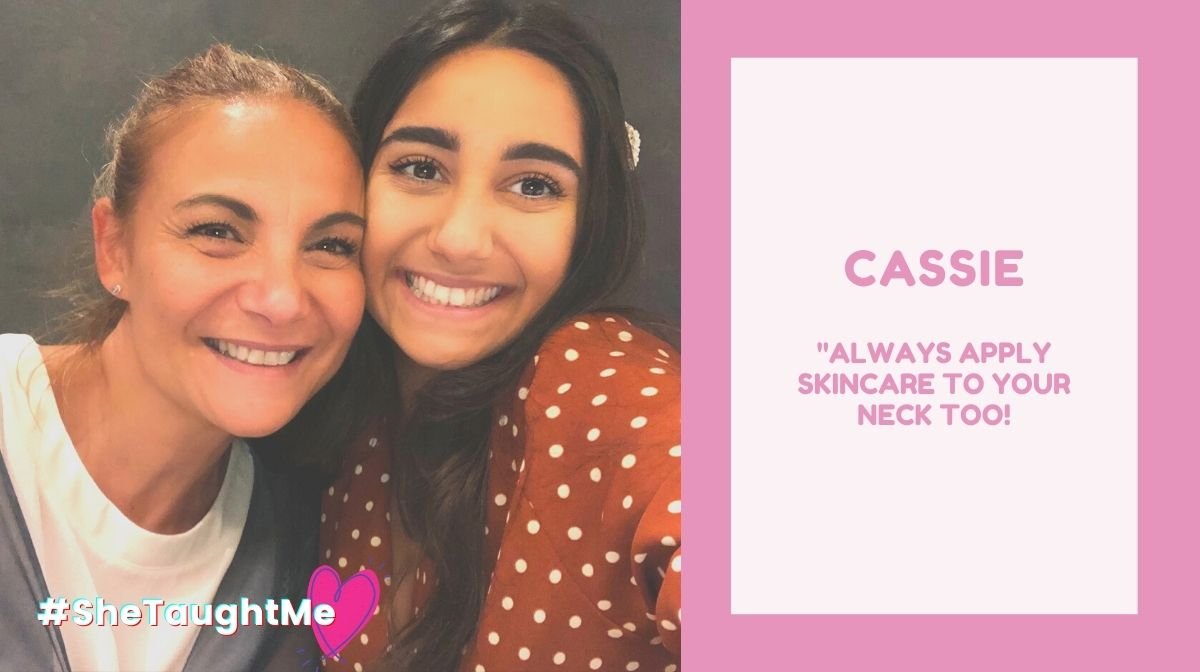 Cassie
My mum taught me that whatever skincare product you put on your face, to always apply it to your neck too. Your neck ages quickly and you can't do anything about it!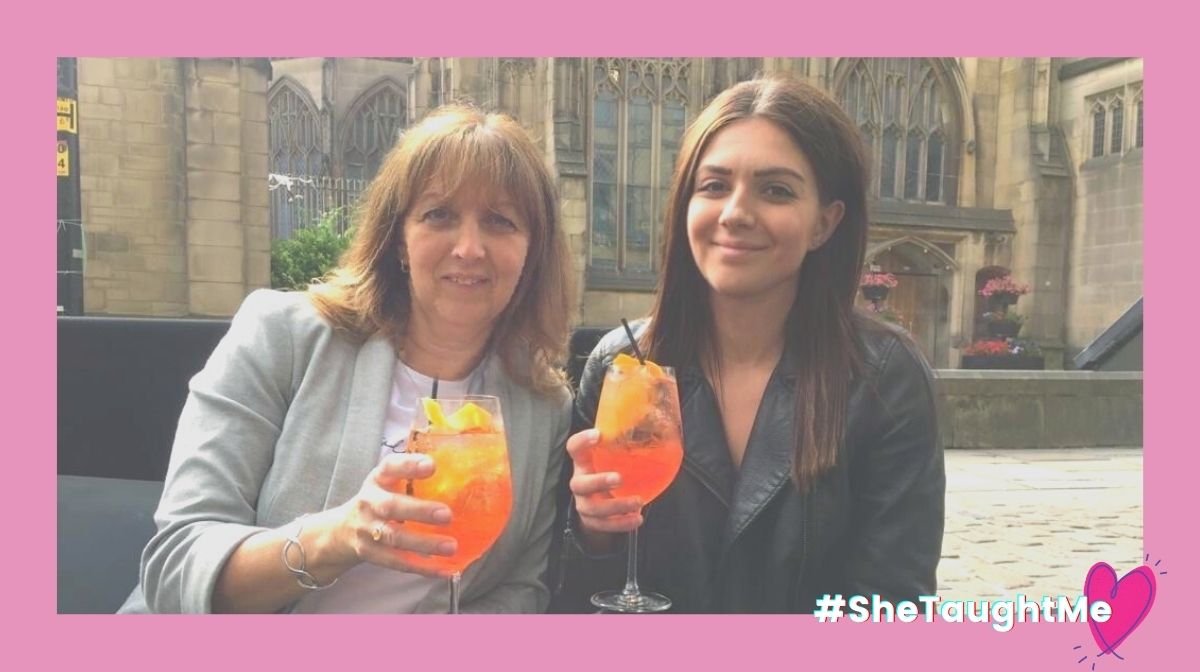 Emily C
My Mum taught me to remember that things will always get better – that you'll look back at the things that worried or upset you years later and be grateful for them. But in that moment, a cup of tea makes everything better! She also taught me the importance of opting for shades – whether that's hair dye or makeup – that actually suit my skin tone!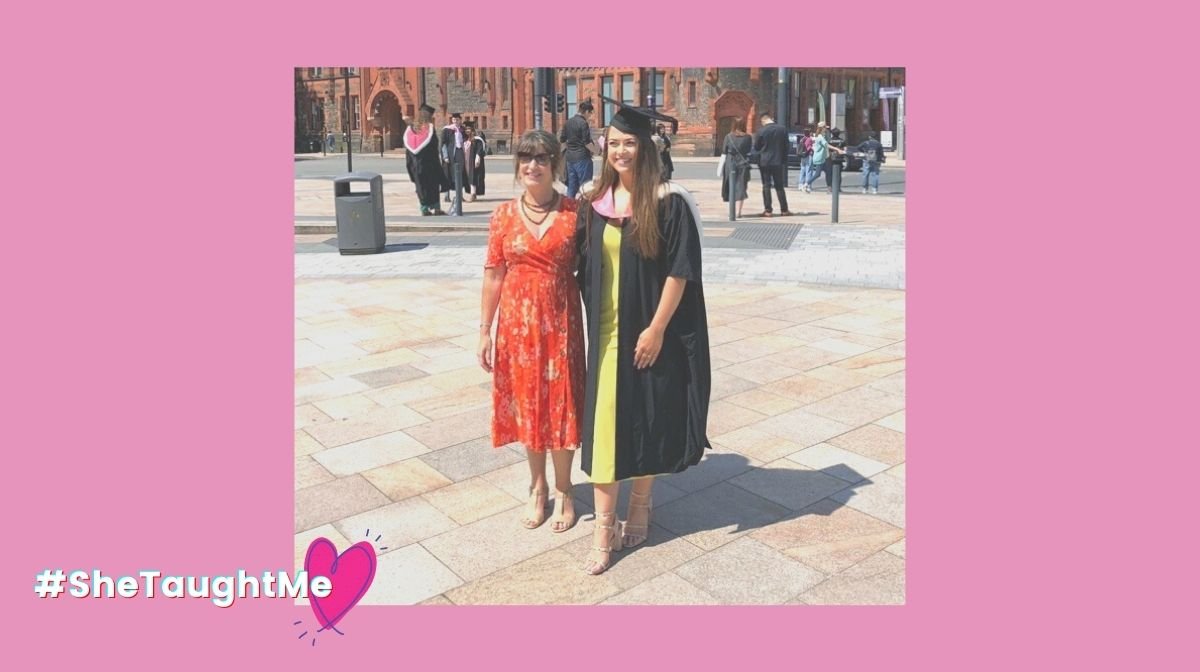 Emilia
My mum told me to always wear SPF 50 on your face, every day to protect your skin from ageing!
Lydia
My mum always told me never to overpluck my eyebrows!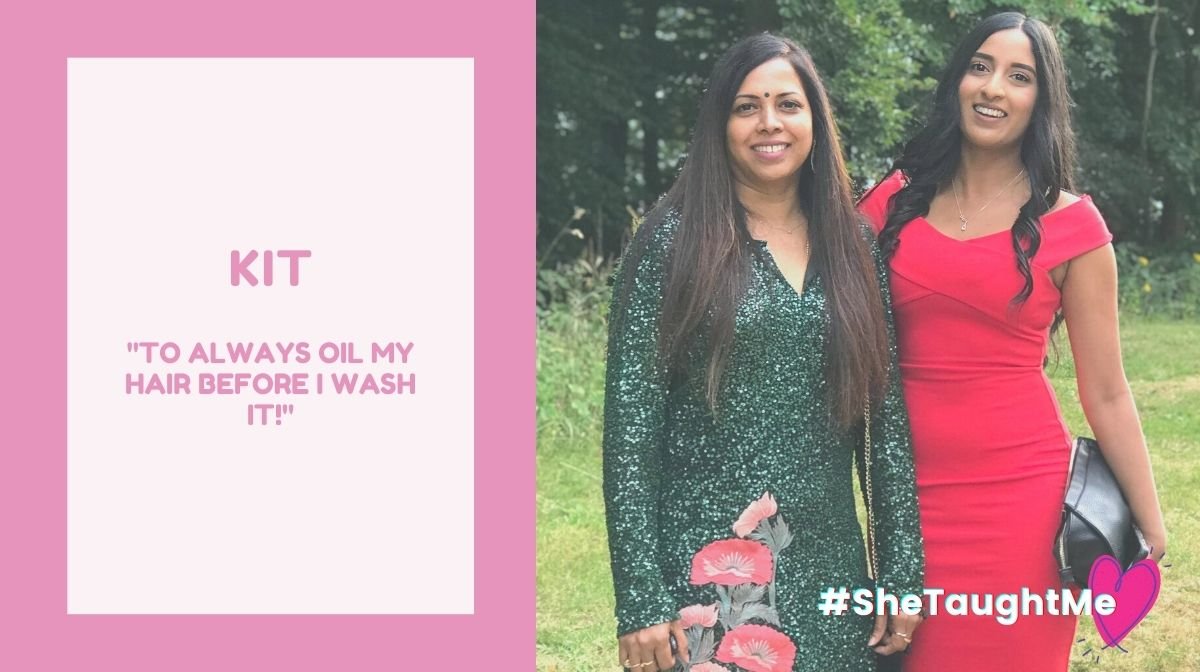 Kit
My Mum taught me how to cook! She also taught me to always oil my hair before I wash it so it grows long and strong!
Bibi
Be gentle when removing eye makeup. My mum taught me not to rub hard or drag the cotton pad when removing eye makeup, as the skin is so much more gentle under your eyes and you'll end up getting wrinkles earlier!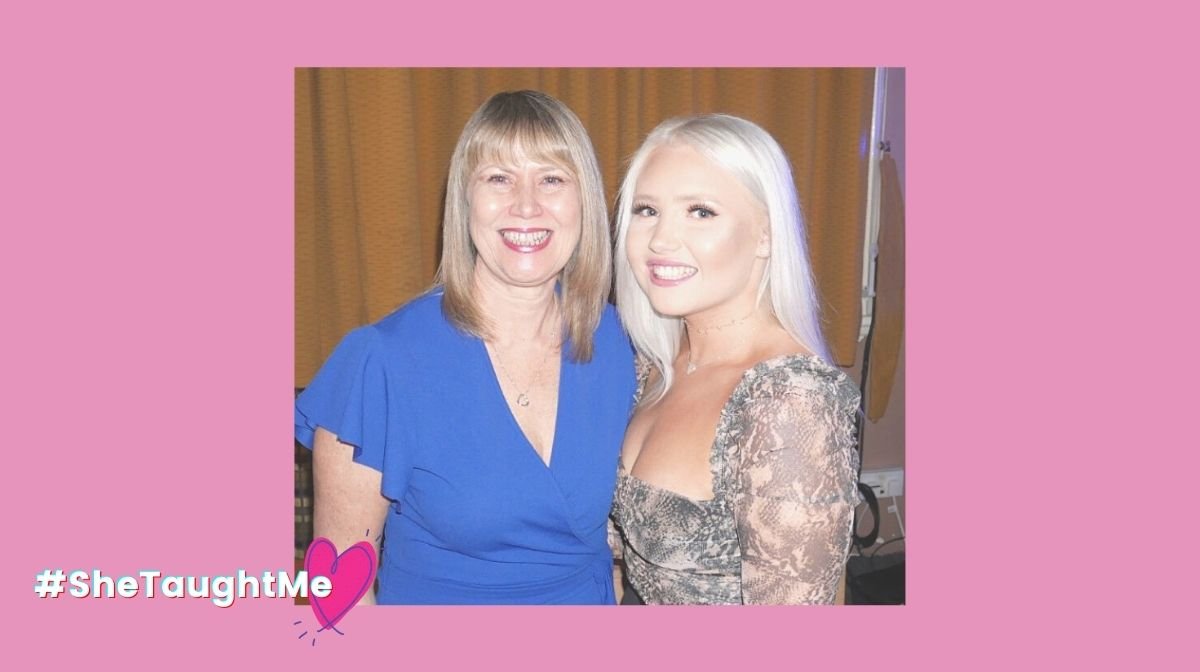 Meg R
My Mum always told me to wear matching underwear, in case I end up in some sort of accident and go to hospital so it's not embarrassing! And my Grandma taught me to always get ready as if you might to accidentally bump into your favourite celebrity, and will want to take a good picture with them!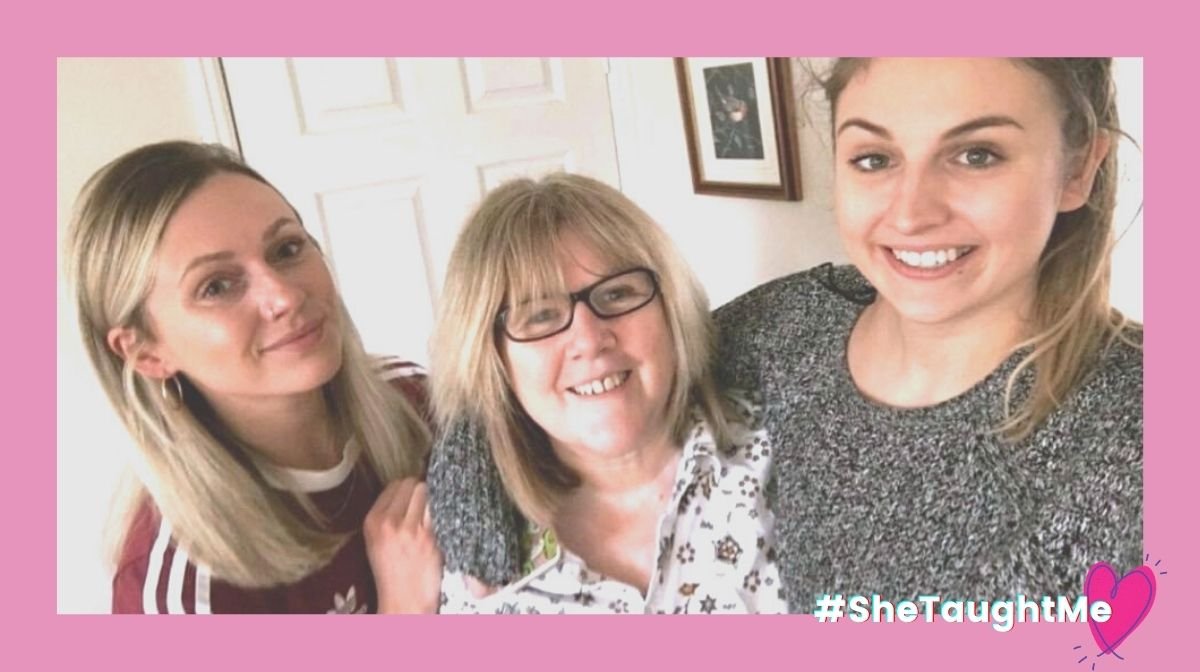 Hannah G 
My Mum taught me that less is more when it comes to makeup. She's never worn much makeup herself and therefore has really great skin because of this. She always taught me to embrace my natural self and be confident in my own skin too.
Schane F
My mom, bless her, would always tell me to stop picking at my face. Popping pimples can lead to bigger breakouts, scarring, and uneven skin tone. Instead, she pushed for spot treatments, a dedicated routine for breakouts, and recommended for me to wash my face after workouts and before I go to bed. If she saw me messing with a pimple, she'd flick my hand away immediately.
Willow
That you need to find good skincare that works for you!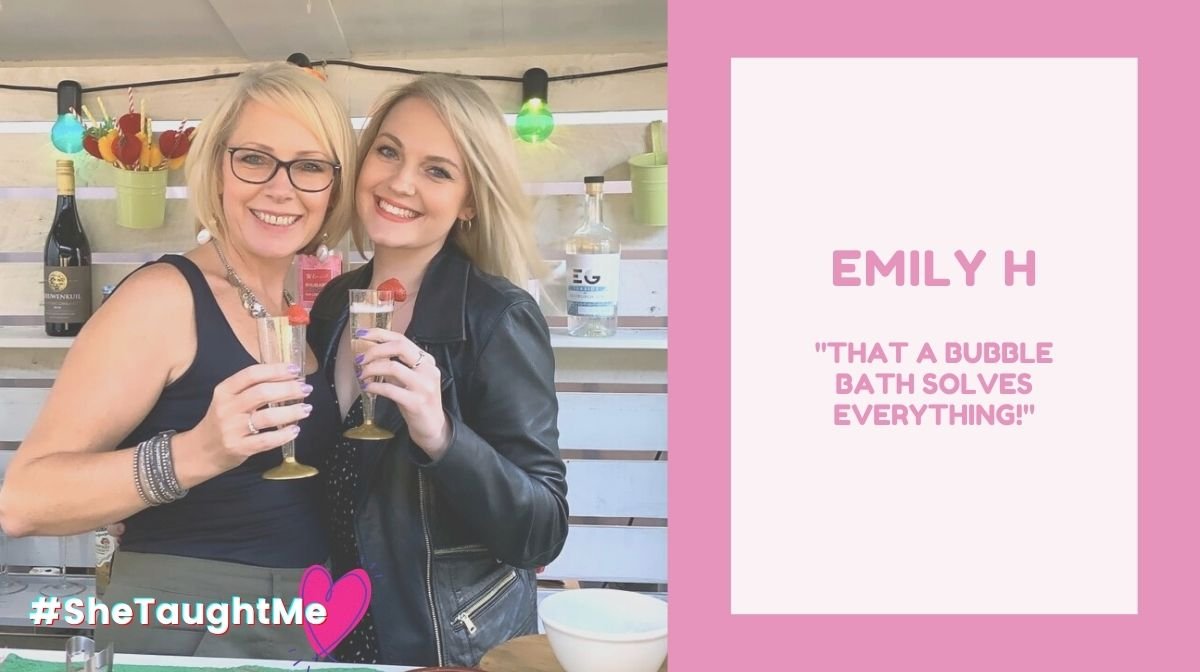 Emily H
To always wash my makeup off before bed and that a bubble bath solves everything!
Charlotte
The best advice my mum gave me was to always pat under eye cream in using your ring finger (because apparently has less muscle power to drag the skin). And to always put a light shimmery colour under your eyebrow arch to make your eye *pop*.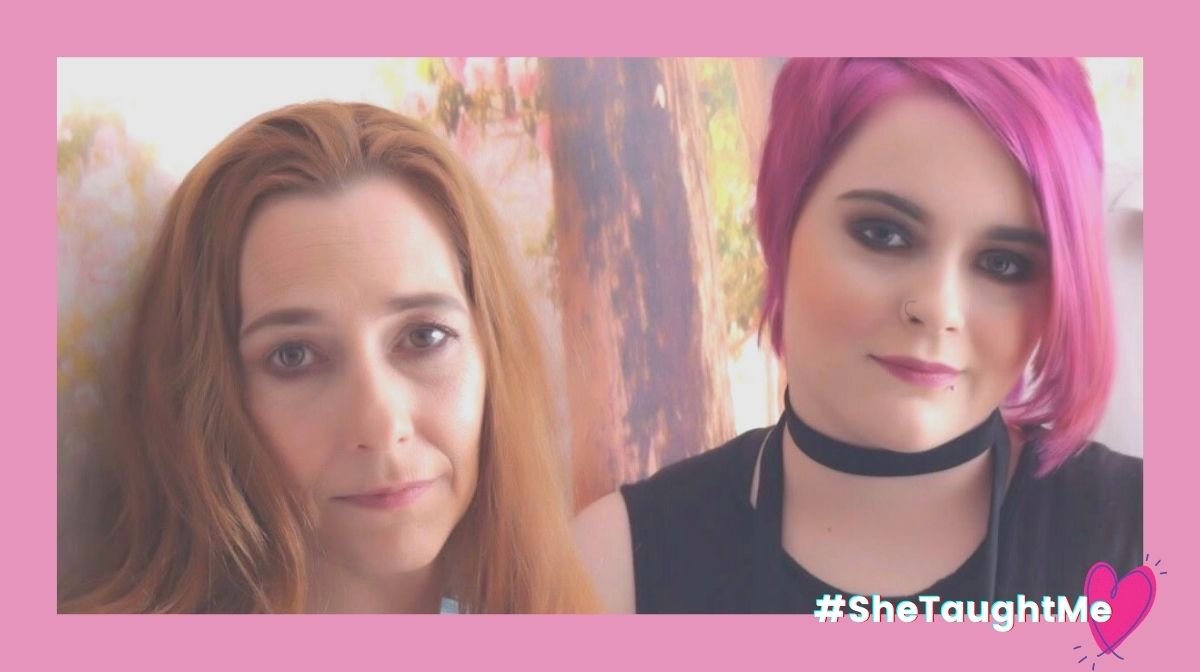 Meg H
Before I cut my hair short, my mum gave me some great advice for drying my hair as my hair would blow dry flat. She taught me to dry my hair with my head upside down. This made it so the roots would dry straight, adding some volume to the hair when flipped back. It gave my hair loads of volume! It also helped to dry the underneath of my hair quicker so it was a win-win!
Share Your #SheTaughtMe Advice
Has the most important women in your life ever given you some great advice you think other Glossies definitely need to know about too? Share your advice, tips and incredible wisdom with us on social media, and don't forget to tag @glossyboxuk and use the hashtag #shetaughtme!
Subscribe To GLOSSYBOX
As a Glossy, you'll receive one of our iconic pink boxes straight to your door every month, but you'll also get plenty of other Glossy benefits! These include the chance to earn Glossy Credit to spend on your favourite products on lookfantastic.com, as well as priority access and exclusive discount on our Limited Edition boxes and the GLOSSYBOX Skincare range!