Bring out the popcorn, GLOSSIES!
Or s'mores, if that's what you prefer. 
Ok, so s'mores are what I prefer. But regardless of what you bring to the table, nothing screams summer like a perfect movie night, which is why our team at GLOSSYBOX US have curated a summer movie list! 
As a nod to our theme for this month, Beauty Treasures, we picked films that featured bountiful adventures, pirate humor, sea-faring tales, and notions on the ocean. 
The Princess Bride
An oldie but a goodie, The Princess Bride is a classic adventure/comedy/romance film that all generations can enjoy. 
Featuring a swashbuckling character in a tale with so many iconic one-liners, wit, drama and of course, humor, this movie has stood the test of time as rewatchable during any time of the year. 
Peter Pan (All Versions)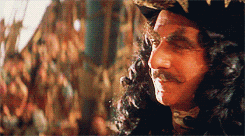 Speaking of classics, nothing is more classic and whimsical than the tale of the boy who won't grow up….and the pirate villain that's just as noteworthy. 
Whether you want to watch the Disney animated film, the 2003 live-action movie, or the Robert Williams Hook version, Peter Pan films are great for families, children, and kids at heart for their lighthearted comedy but rich themes about what it means to grow up and grow old (which isn't always the same). 
Treasure Planet 
Speaking of animation, this other Disney film has a massive nostalgic following and is both new and a classic. 
Okay, so imagine Treasure Island (yes, the very book by Robert Louis Stevenson from 1881 that popularized pirates depicted in films to this day) but in space. With aliens, and steampunk. 
Alright so maybe that premise seems a bit out of this world, but the modern retelling of this classic, titled Treasure Planet, has stunning visuals, characters with a lot of heart, and funny quips that make the fictional futuristic world work so well with a familiar story for all audiences to enjoy. 
The Road to El Dorado 
While we're on fictional places, this movie. 
The Road to El Dorado is one of the funniest films Dreamworks has ever produced. Hands down. 
Paying an homage to older films depicting the Age of Discovery (that time when Europe was 'finding' other populations across the globe), this adventure comedy has the spotlight on the two leads, best friends and con-men Miguel and Tulio, as they journey to find the city of gold, the legendary El Dorado. 
Best friends and friend groups will love the chemistry between Tulio and Miguel, which really sells the movie in of itself. There isn't a single joke that doesn't miss and your friends will be identifying themselves as a Tulio or a Miguel at the end of viewing.  Or Both. 
Editor's Note: Tbh Tulio and Miguel remind me of me and my bestie, Nsi, who's been on so many NYC adventures with me that we quote this movie A LOT. 
'Fish Out of Water' Films: The Little Mermaid, Splash, and Aquamarine
For our mermaid lovers out there, we have a collection of fin-films you'll love to stream on the home screen! 
Of course, nothing beats the classic animated film by Disney, The Little Mermaid. Some of our GLOSSIES are super excited for the live action remake! Perfect for Disney fans, fans of musicals, and for families, this film always makes it onto any list about the shore or the ocean.
For an older retelling of the film (and one with a very different, but happy ending), a few GLOSSIES mentioned Splash, which is a 1984 film of a mermaid in the Big Apple. 
Editor's Note: Ironically enough, this film was produced by Touchstone Pictures, which was a film label created by Disney. 
For another, even more modern telling of the tale, Aquamarine came to mind from GLOSSIES who've seen the film and a few who've read the books. If you've always wondered what would've happened if the mermaid actually had help, (from, like, real human girls instead of sea creature friends) this movie is great for a variation on the story. And also a lot of hijinks. 
Honorable Mention: Song of the Sea
This animated film focuses on Irish folklore mythical creatures and about family ties, grief, and acceptance in a way that both children and adults can relate to. 
If you're down for watching an animated film about a female sea creature that isn't a mermaid or a film owned by Disney, this is a great recommendation for indie-film lovers and people who love to learn about other cultures and folklore. 
The Goonies
A step into more contemporary fiction, the Goonies is one of those 'group of friends go on an adventure films' that remind us of other classics like The Sandlot and Little Rascals, but with higher stakes.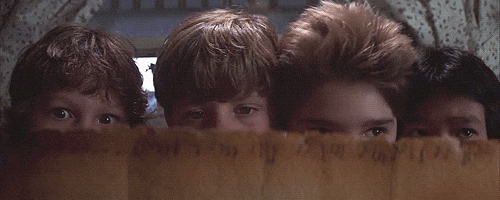 The titular group of misfit kids, calling themselves The Goonies,  discover an old treasure map and go on a journey to find the long-lost treasure, and if the booby traps, caves and puzzles don't have you on the edge of your seat, the family of criminals also seeking the treasure surely will. 
Captain Phillips
The one film on here that focused on modern pirates (no singing, dancing, or treasure maps here), this takes the cake in how it's embodied tension. 
This American biographical drama thriller is based on the true story of Captain Richard Phillips, a merchant mariner who was taken hostage by Somali pirates.
Perfect for film watchers that want a heavy dose of realism and nail-biting suspense, this film is not for the faint of heart and is a great film for thrill-seekers.
Pirates Of The Caribbean: Curse of the Black Pearl
Considered the king of modern pirate films, Pirates of the Caribbean: Curse of the Black Pearl, is an editor favorite for a multitude of reasons. Most notably the blend of action, horror, romance, comedy and mystery that makes a great tale everyone would love.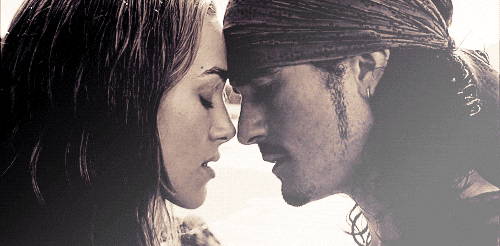 It's also apparently great choreography and cinematic storytelling, according to our Beauty Editor, Schane.
Schane: The sword fight scene between Will Turner and Jack Sparrow is great to watch if you're a production/film buff. In the one scene you get backstory of the characters, a great sword fight, the depiction of their fighting styles and a great use of the backdrop, which is a mill/blacksmith workshop. 
We hope you like our film recommendations and have a fun time streaming and viewing films about the ocean and the many, many adventures inspired by it.