An evening treat that'll transform your night, see why our GLOSSYBOX Team loves this wind-me-down beverage. 
About the Brand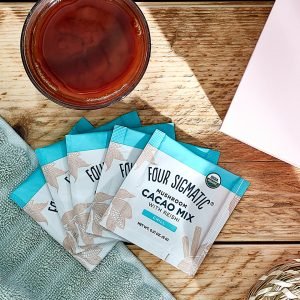 From the place that has more saunas than cars (which, to me, isn't the worst thing in the world) comes a heritage brand founded in good vibes and good coffee. 
But it's more than just good coffee: Four Sigmatic is food optimized to be better for your system for organic, immune-supporting, and balancing caffeine when present.  
Featured Ingredient: Organic Reishi Mushroom
Reishi (Ganoderma lucidum) is the Queen of mushrooms.  
Literally, this fabulous fungus was once reserved for royalty. Now, we can enjoy the organic, linden log-grown Reishi whenever we want. 
It's got occasional stress supporting qualities, perfect for your evening unwind. Think of this as the beginning of your bedtime routine. 
Our Recipe + Review
Because it's still very much summer (let me have this), I didn't drink the hot cocoa hot. Instead, I made a simple quick Iced Hot Chocolate recipe to try it. 
Iced Cocoa
Heat water or milk in a glass measure in the microwave on HIGH 30 seconds or until warm. Stir in cocoa mix until blended. Pour over ice and top with cinnamon or whipped cream. 
Our Thoughts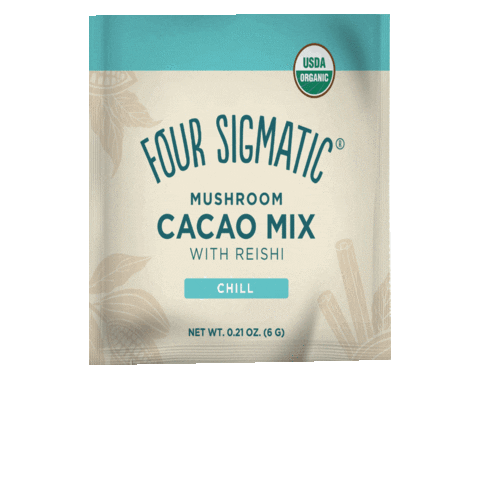 As a iced cocoa, we loved it! It doesn't taste like mushrooms, like we anticipated, and we didn't get any jitters or sugar highs. We can't wait to see what our fellow Glossies come up with with their mixes! 
Don't Miss Out: Subscribe Today
If you haven't subscribed yet, don't delay!
Sign up for our Beauty Box subscription service so you don't miss out on having your own oasis with this month's box.
XOXO,
The GLOSSYBOX Team