As a curly girl maven, I transitioned to natural hair 7 years ago. I've tried dozen of products, several routines, and finally know what works best for my hair. This is why me and the GLOSSYBOX team are so excited about our latest Limited Edition Box, The Bumble and bumble edit! Worth $100​, this 5 product curated hair care routine is perfect for curly hair rockers of any curl type!
Curl Moisturizing Shampoo + 3-in-1 Conditioner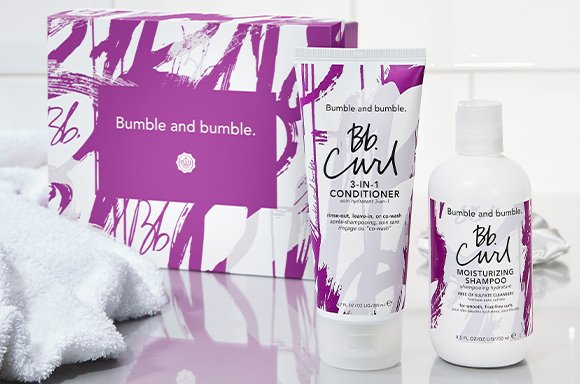 This moisturizing, curl-loving gentle cleanser is enhanced with a rich blend of oils to deeply hydrate hair, reduce frizz, and add shine. Plus, it's sulfate-free!
And the accompanying moisturizing conditioner can be used in three different ways: as a rinse-out, leave-in, or co-wash. Talk about a multi-tasker! 
No, seriously. 
Curl Defining Cream + Curl Reactivator + Curl Anti-Humidity Gel-Oil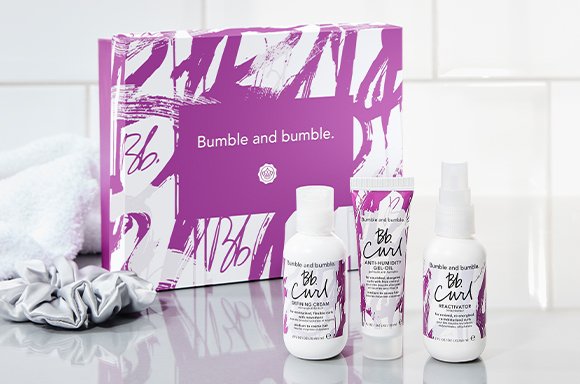 This rich UV protective cream helps create moveable curls without the crunch or stiffness while shielding against the drying effects of the sun. Sunscreen for your hair? It's one of the latest trends!
Formerly known as the brand's Curl Pre-Style/Re-Style Primer, the Curl Reactivator moisturizing mist is now enhanced with a rich blend of oils to deeply hydrate hair, reduce frizz, and provide light hold on day 1, 2, and 3 hair. Lastly, the Curl Anti-Humidity Gel-Oil hybrid adds hydration, bounce, and shine while protecting against the humidity and drying effects of the sun. 
Let's Chat: Tell Us What You Think!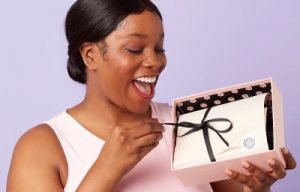 Don't forget, subscribers can use GLOSSYCredit on upcoming Limited Edition Boxes, or to buy more of your favorite products on our partner beauty site, LOOKFANTASTIC.
Subscribers can snag their box on Oct. 28th, and non-subscribers on Oct. 29th while supplies last. For subscribers to purchase their limited edition box, access the Glossy Lounge for $5 off your box before it goes live to the public.