Welcome to Summer! This season we are soaking up all things solstice and we invite you to do the same. We're sprucing up the GLOffice with fresh scents and want to you to do the same!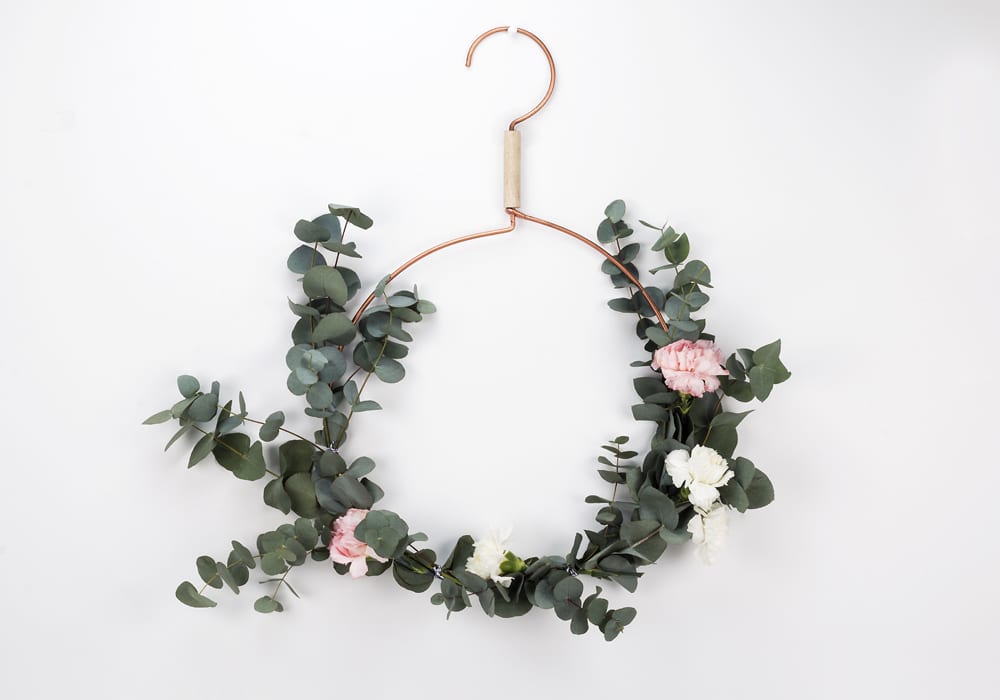 With just a few ingredients and fresh eucalyptus, you can breathe a whole lot of summer into your four walls. The bright plant colors, for example, perfectly match copper. And rose tones give your home a cozy and fresh touch. Learn how to make your summer wreath with our Interior DIY.
Interior DIY: What you need
Eucalyptus
white and rose flowers
round hangers in copper (eg from Posh Totty Designs )
scissors
cord
nail
hammer
Interior DIY: How to
Step 1: Cut the eucalyptus and flowers to the desired length. A little tip:  Do not cut them too short, otherwise you can not fix them on the bracket afterward.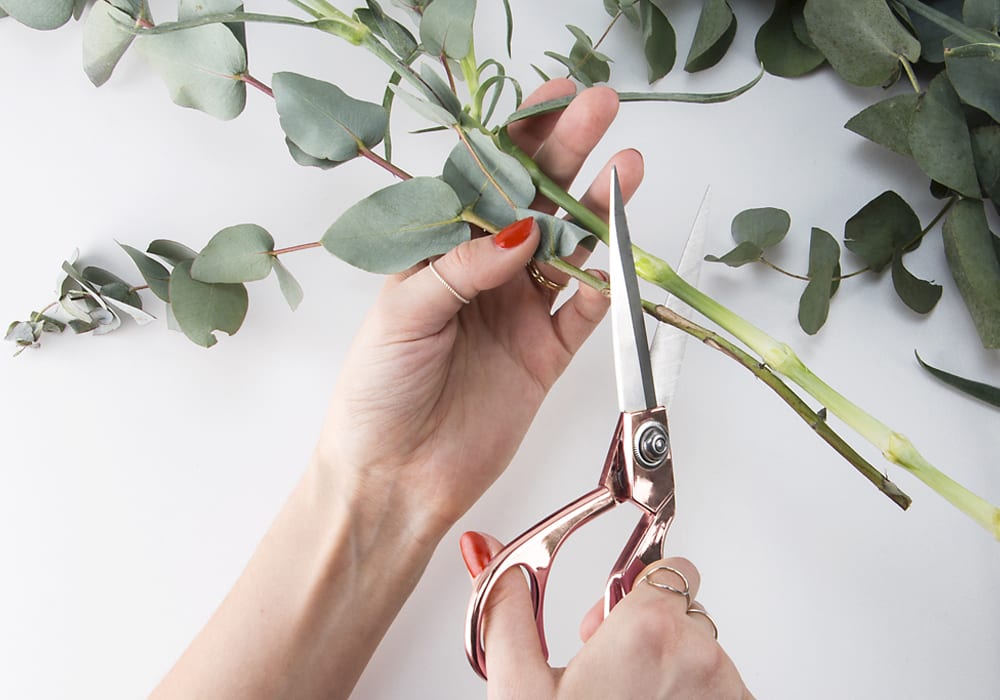 Step 2: Take a piece of cord and tie the eucalyptus to the stirrup.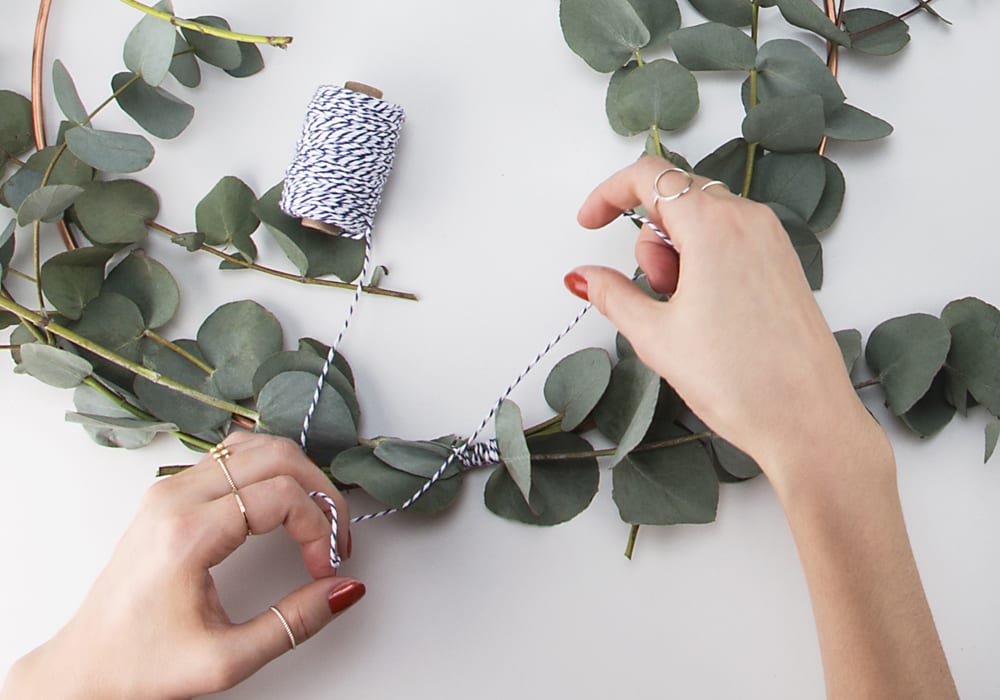 Step 3: Add flowers to the Eucalyptus by arranging them to your liking. Another tip: you do not need an extra cord, just put the flowers in the existing construction.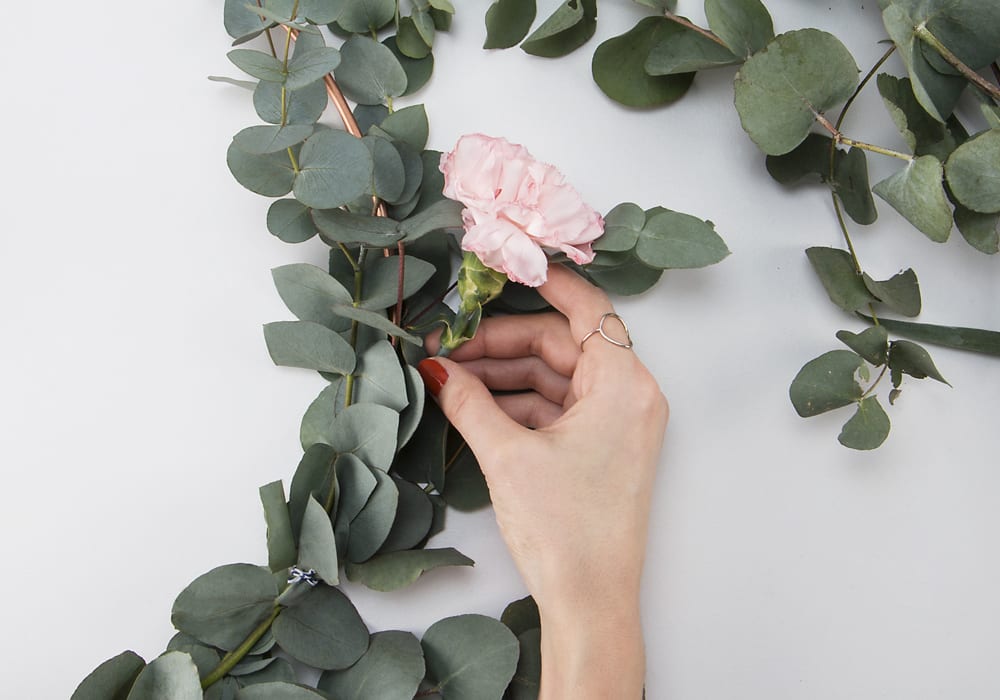 Step 4: If necessary, shorten the string if it overhangs and finally, mount the construction on the wall with a nail.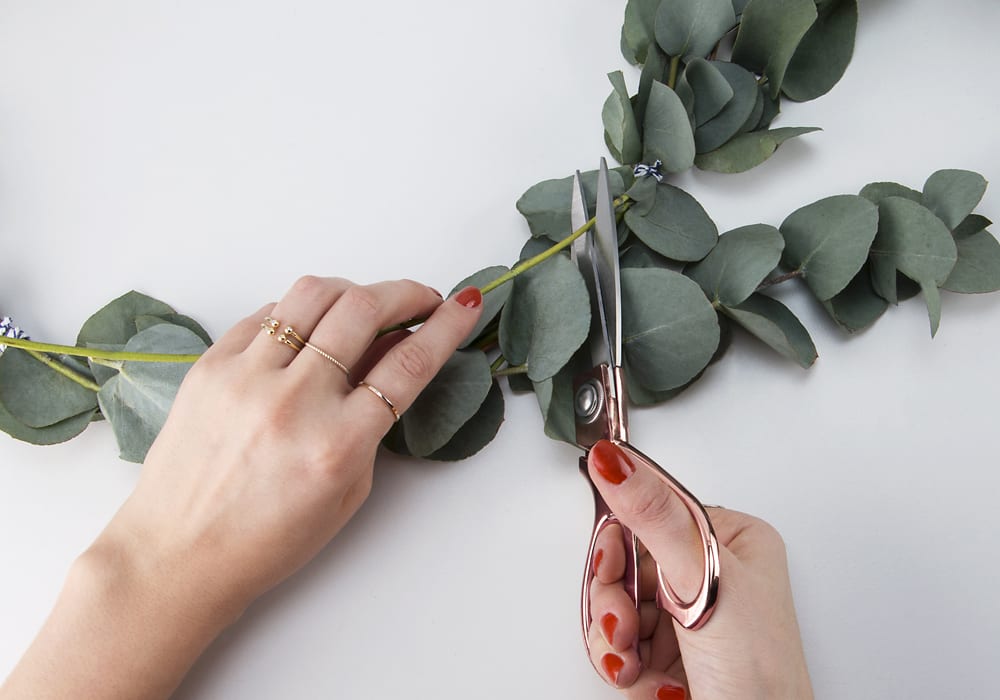 This is a pretty simple interior DIY, right? It brings a touch of coziness to your home and is a nice way to experience the season even when indoors. For example, we hung it in our bedroom directly over the bed. Thanks to this interior DIY, you can sniff the soothing eucalyptus as you wake up on a beautiful summer morning.
Interior DIY: great alternatives
You can also use a different hanger to get the same look and feel. Once summer is over change the flowers for the fall or spring and during winter you can hang Christmas balls on it! In any case, the trailer is a pretty accessory for the whole year!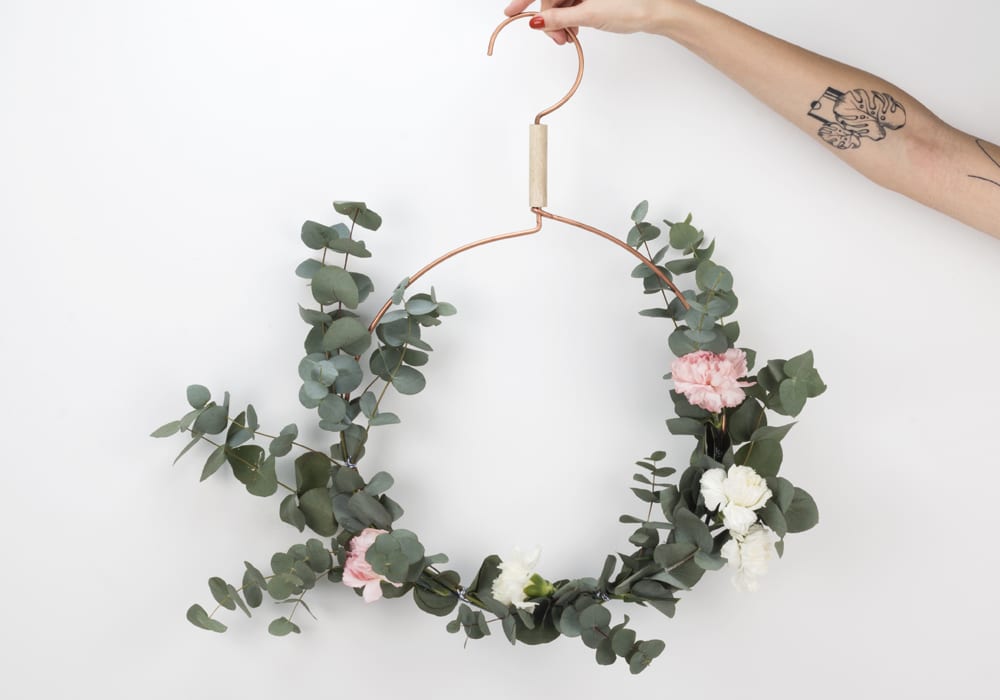 Marlen Gruner
Author and expert
As an editor and beautynista, I am always on the lookout for exciting beauty news together with the team to present to you here – as well as innovative products, brands and background stories – here on the blog.