Learn about one of our featured brands, Dermatologist's Choice!
About the Brand
In 1981 Dermatologist's Choice was founded, formulated, and tested by award-winning, Board Certified Dermatologist Dr. Bottiglione, or affectionately known as "Dr. B." by his patients and friends.
Then and still to this day, Dr. B. recognizes the need for true clinical-grade solutions for the use at-home which match the results provided by the treatments in his dermatology office. Since its start, Dermatologist's Choice quickly became a cult favorite among patients, customers, and medical providers and they continue to ask for more.
About the pH Balanced Cleanser with Glycolic Acid (AHA)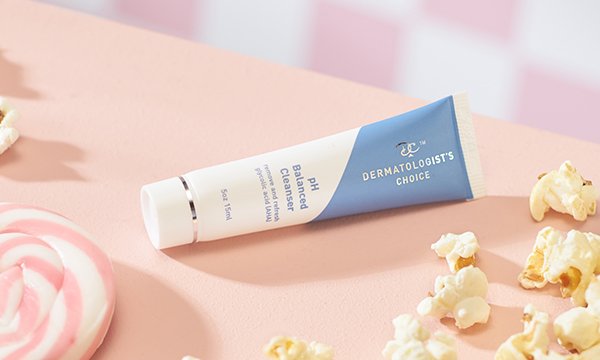 This gentle cleanser thoroughly removes dirt, oil, and makeup, while sweeping away dead skin cells and restores skin to its natural pH level for a smooth, clear and bright complexion. Dr. B. recommends this as the first step in your skincare routine to remove dirt, oil, and debris. This cleanser also works to rebalance skin to its natural pH level.
How To Use: Apply a quarter size of pH Balanced Cleanser in to hands or a damp cloth then lather with water in a circular motion to dampened face and neck. Rinse with water and pat dry. You can also lather and apply to body to rinse dirt and reduce acne breakouts!
Don't Have FOMO: Subscribe to Get Your GLOSSYBOX!