Our "Pretty Pleasures" edit this March celebrates the little joys in life by bringing you lovely little beauty treats to make you smile. And now it's time for our full box reveal of the March 2021 GLOSSYBOX!
Full of delights and surprizes (and a bonus treat), our box was a pleasant surprize for alot of you. So what was inside? Here it is, the full box reveal!
What's Inside Our Pretty Pleasures March 2021 Box:
First Aid Beauty Ultra Repair Cream​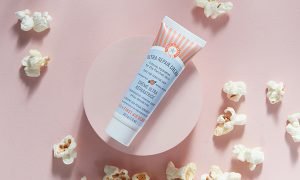 Relieve dry and distressed skin with the First Aid Beauty Ultra Repair Cream; a head to toe moisturizer that offers long-lasting hydration for all skin types, including sensitive skin and babies' skin.
Banila Co Clean It Zero Cleansing Balm Pore Clarifying​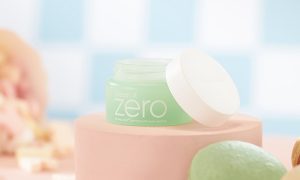 Clean it Zero 3-in-1 Cleansing Balm + Pore Clarifying is a hypoallergenic cleanser that transforms from a sherbet-like balm texture into a smooth oil when applied to skin.
Developed to remove even waterproof makeup and all of your skin's impurities in just one step. Perfect for your March beauty routine!
Caudalie Vinoperfect Radiance Serum​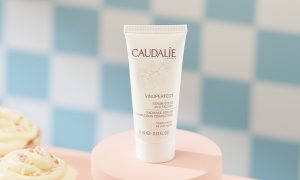 A worldwide cult favorite, Vinoperfect Radiance Serum has captured the hearts of millions for its powerful anti-dark spot actions.
Both effective and natural, this skin-tone evening serum contains our patented Viniferine that is 62 times more effective than Vitamin C at boosting radiance and evening the complexion.
ESPA Hand Balm​ (Various) OR ESPA Eucalyptus & Tea Tree Hand Spray​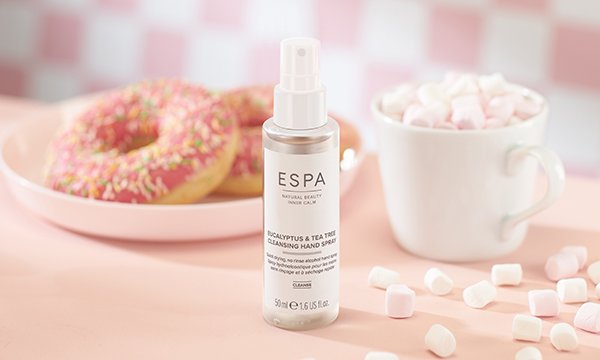 A beautifully light conditioning lotion to nourish, protect and soften hands, nails and cuticles. In fact, your special hand cream has also been infused with a luxurious blend of pure essential oils including to leave skin delicately fragranced.
And the alternative in our March 2021 GLOSSYBOX reveals is  an alcohol-based cleansing hand spray, which is infused with a luxurious blend of pure essential oils, including Eucalyptus and Tea Tree.
KAB Cosmetics Lip Gloss​ OR Dermatologist's Choice Cleanser​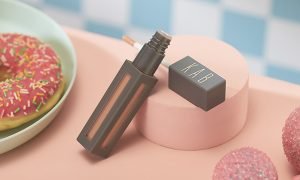 Kim, Ariana, and Brielle Biermann's passion for beauty evolved into creating their most favorite shades of lip kits and glosses, and their KAB Lip Gloss is no exception!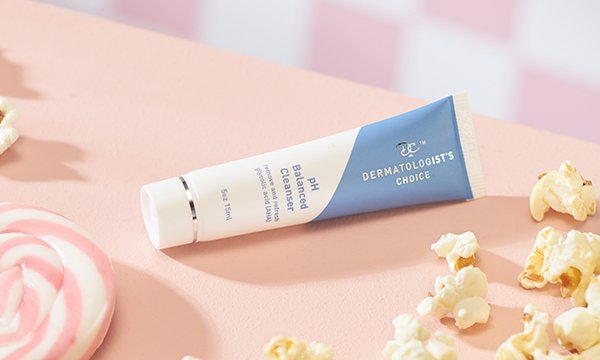 And Dermatologist's Choice's  cleanser thoroughly removes dirt, oil, and makeup, while sweeping away dead skin cells and restores skin to its natural pH level for a smooth, clear and bright complexion.
EXTRA TREAT: Soon Skincare Golden Eye 24k Gold Hydrogel Eye Patches​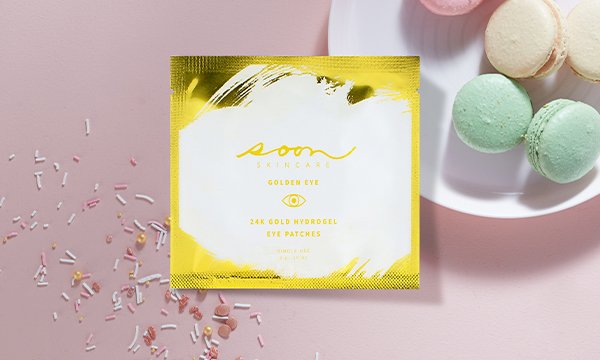 In addition to increasing blood flow to the skin to reduce signs of premature aging, our Golden Eye eye patches also increase elasticity and lighten dark spots.