Our Black Friday Box was out of this world (get it?)! So we're putting a spotlight on Rovectin, the skincare brand that helps you put your best face forward!
About Rovectin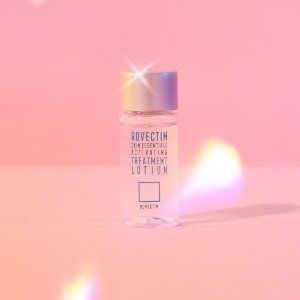 With Rovectin Skin Essentials, the brand brings you pure and safe ingredients to transform your skincare routine and refresh your mind, body, and spirit.
Rovectin comes from the Latin word reverti, meaning "to go back to where it was."
The brand's creams, oils, cleansers and lotions feature restorative ingredients that go deep beyond the surface to gently repair damage and calm your complexion.
For example, the Rovectin Activating Treatment Lotion is a powerful toner + essence that hydrates the skin to create a younger, more supple appearance. This anti-aging barrier repair complex works to moisturize the skin as a hyaluronic acid lotion while evening texture and neutralizing free radicals with powerful antioxidants.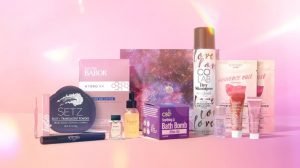 The skin's moisture barrier is strengthened with Rovectin's hydrating Barrier Repair Complex™ and your facial line is toned through caffeine, a natural de-puffing agent!
Check out Rovection here, and for priority access to limited-edition boxes, sign up for GLOSSYBOX today!