Namastay woke: Learn about one of our editor's favorite workout activities, yoga, in honor of National Yoga Day and build your own at-home yoga studio!
The History of Yoga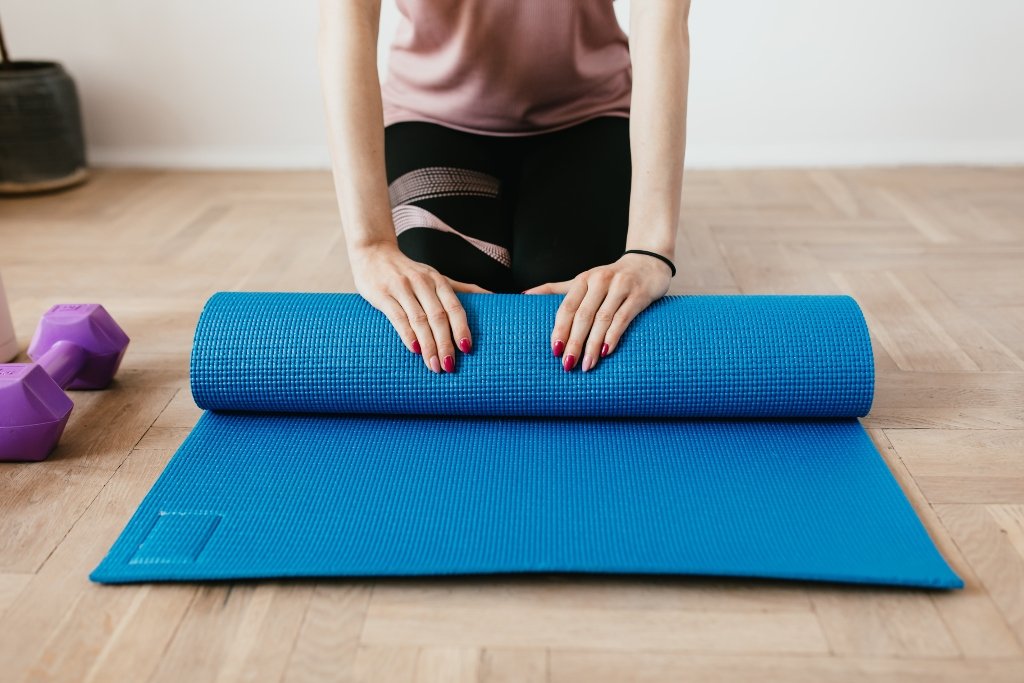 Yoga is an ancient practice that may have originated in India. According to Medical News Today,  it involves movement, meditation, and breathing techniques to promote mental and physical well-being. The first mention of the word "yoga" appears in Rig Veda, a collection of ancient texts. Yoga comes from the Sanskrit word "yuj," which means "union" or "to join."
Yoga can be traced back to northern India over 5,000 years ago. Indian monks spread their knowledge of yoga in the West during the late 1890s. Modern yoga teachings became widely popular in Western countries by the 1970s.
The Six Branches of  Yoga
There are six branches of yoga. Each branch represents a different focus and set of characteristics.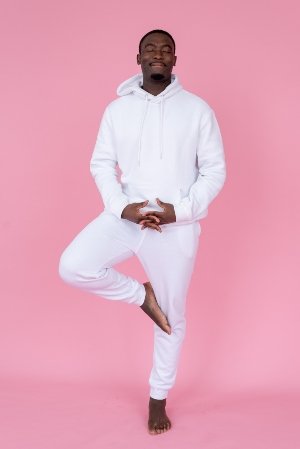 The six branches are:
Hatha yoga: This is the physical and mental branch that aims to prime the body and mind.
Raja yoga: This branch involves meditation and strict adherence to a series of disciplinary steps known as the eight limbs of yoga.
Karma yoga: This is a path of service that aims to create a future free from negativity and selfishness.
Bhakti yoga: This aims to establish the path of devotion, a positive way to channel emotions and cultivate acceptance and tolerance.
Jnana yoga: This branch of yoga is about wisdom, the path of the scholar, and developing the intellect through study.
Tantra yoga: This is the pathway of ritual, ceremony, or consummation of a relationship.
Benefits of Yoga
Yoga as a form of exercise and meditation has many benefits! According to Johns Hopkins Medicine, not only can yoga help you manage stress and help you sleep better, but it can also relieve back pain, increase flexibility, and promotes self-care.
Editor's Note: There's also yoga for couples, best friends, pets, and other variations!
Speaking of self-care, getting into yoga is one of the easiest fitness investments: yoga mats come in various styles and price ranges, and everything else you may need is easy to attain.
Yoga Studio Essentials
While you can get started with just a yoga mat (and/or a membership at a yoga studio), you can really ramp up your at-home studio game with a few other essentials!
Snag a cute workout outfit to motivate your inner zen, and having yoga blocks can help lengthen your reach as an "extension" of your arm if you're working on flexibility.