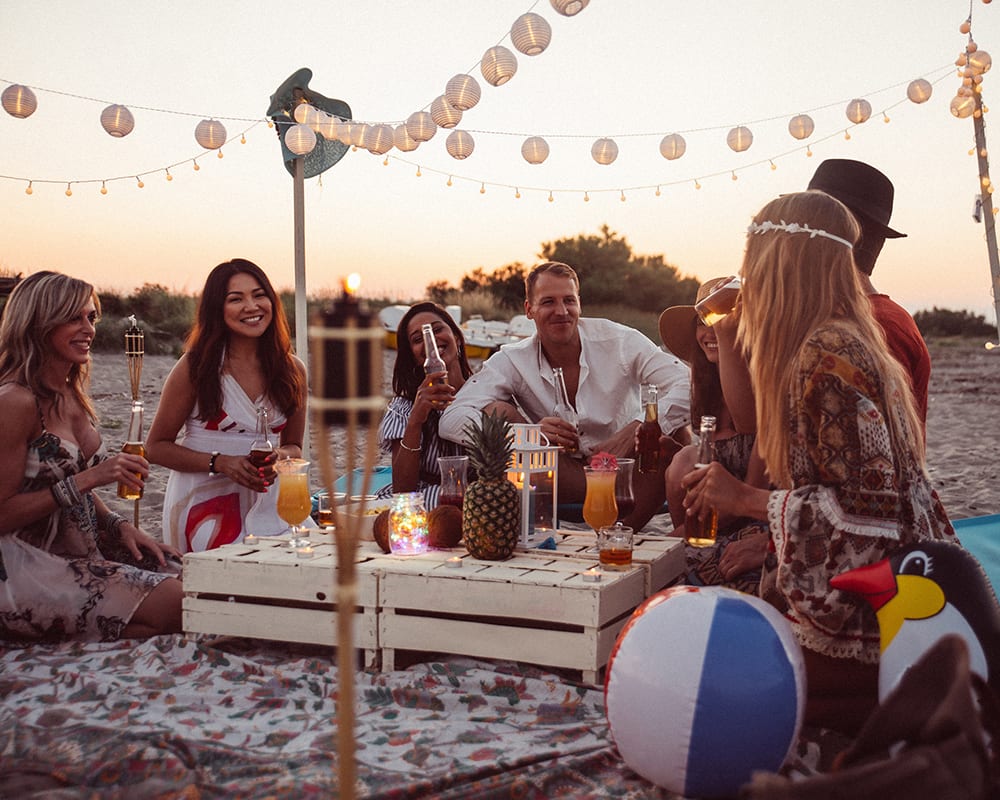 Summer is the perfect time for hosting friends for a weekend trip. While some people get stressed out at the thought of hosting a picture-perfect weekend getaway, with the help of GLOSSYBOX, you can create an Instagram-worthy hangout that will leave your friends begging to come back.
Guest Necessities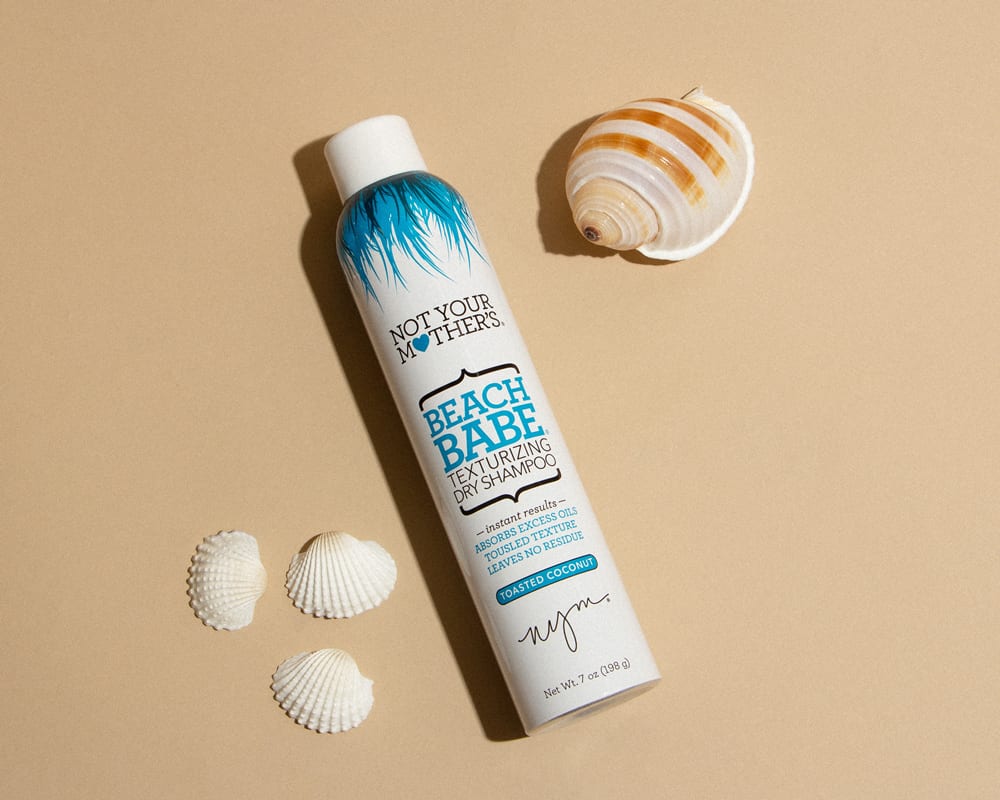 Toiletries may be the first thing on most people's minds when they're packing, but sometimes your guests need a little beauty pick me up and they're counting on you to provide it. So, be sure to stock your bathroom with NYM Beach Babe Dry Shampoo in Toasted Coconut.
After spending a day on the beach, the best way to keep those beautiful, sexy beach waves is with a little dry shampoo. Not only does it absorb the oil that's built up on your hair throughout the day, but it actually gives your hair some body and refreshes it. All without leaving any of that white residue that other brands can. Now, you and your friends can spend less time fighting for time in front of the mirror and more time catching up on each other's lives.
A Welcome Gift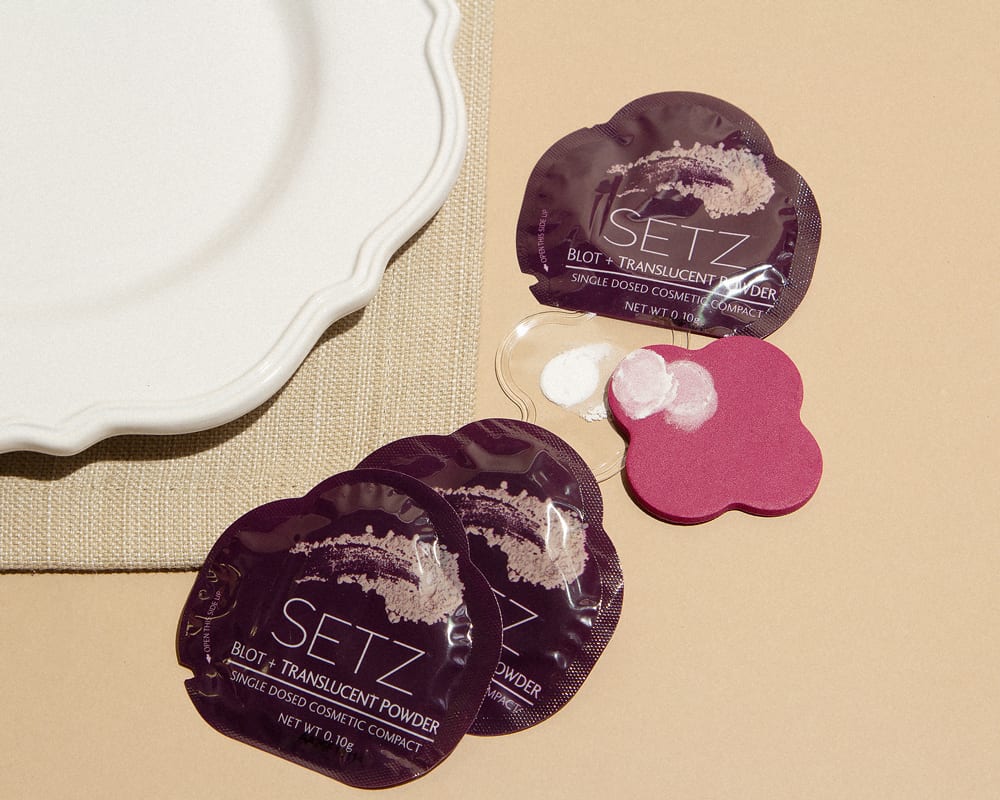 When it comes to weekend getaways, oil is best kept reserved for the French Fries you're serving on a plate and not on your guest's faces. Cue the Setz Blot and Translucent Powder packages.
These little guys pack a big punch and are perfect to pair with a mini bottle of champagne as a little welcome gift for your friends to help out when they have a little too much shine. Along with helping get rid of excess oil on your face, the one-time use package also helps lock in your makeup look and help even out your complexion.
For an added touch, just use a hole punch to make a hole in one of the packages and then get a brightly colored ribbon to tie it around the neck of the champagne bottle.
Turn Your Home Into a Spa
While a day at the spa is the ideal girls weekend activity, going to a salon can be a costly burden on your guests. So, why not bring the spa to your home. Not only does it save money, but you and your friends can do it from the comfort of your own pajamas. Thanks to Ren Clean Skincare you can treat your friends like queens without ever leaving home.
Pores can leave you feeling poor about your skin so break out the Clarimatte Invisible Pores Detox Mask to decongest you and your guests' skin without leaving it dried out. By working to draw out impurities, your skin is actually left looking smoother and more even.
The mask is also super easy to apply so whether your friends are beauty experts or beginners, everyone will be able to enjoy. All you have to do is put a few pumps into your clean hands and spread it evenly on your face. The clay mask will signal that it's ready once it comes away when you gently rub it. When that happens, just rinse the mask off using warm water.
A 'Grammable Feast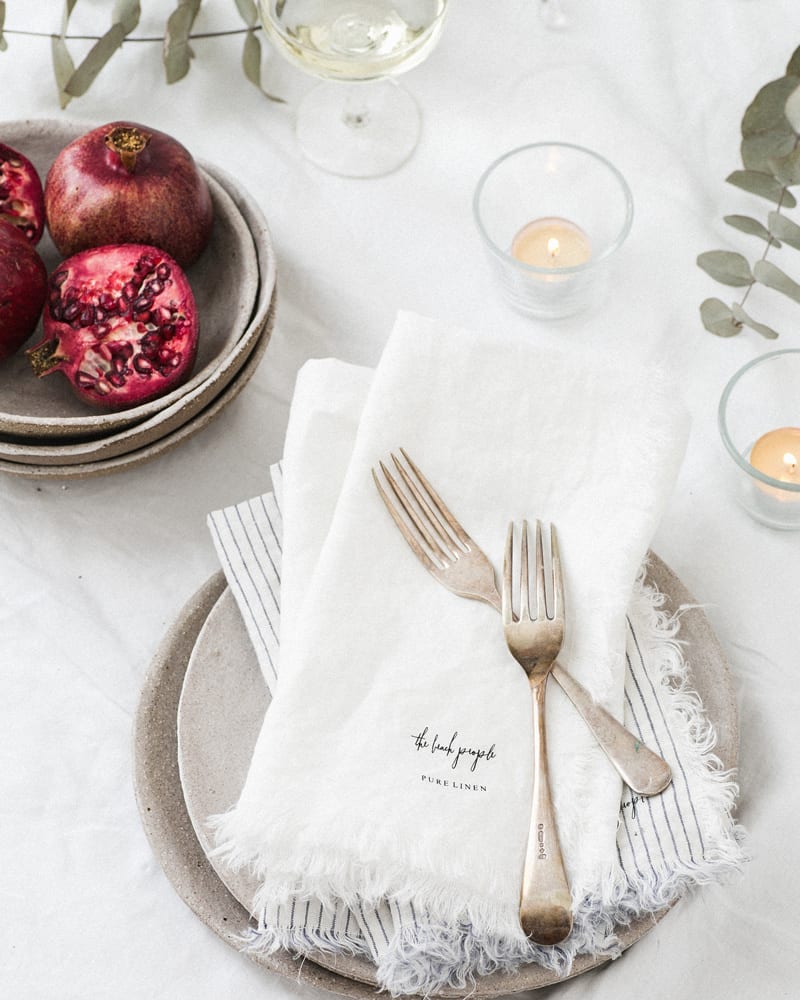 Ernest Hemingway once called Paris a "moveable feast," and while he may have been right, the one feast that doesn't move is the one which you put on Instagram. When your friends are coming over and you're serving your favorite meal, presentation is three-fourths of the battle. Fortunately, with The Beach People, your table can quickly become a 'grammable feast.
The lightweight linen napkins and tablecloth, coming all the way from France, give your table a beachy, free-spirited feel and the linen coasters are a perfect addition to after dinner drinks. You can keep your guests from leaving unwanted condensation rings on your tables without forcing them to lug around a heavy coaster.
Okay, okay, so being a host is largely about making your guests feel great. But, there's something to be said for the importance of self-care. So, before your guests arrive, stock up on Emma & Chloe Jewelry to help make you look and feel your best.  This French brand brings simple designs to life in a delicate way that can make even jean shorts and a tank top feel elegant.
Whether your party is for your closest three friends or a group of thirty people, these basic tips for entertaining will earn you the title of hostess with the mostess.
By Jenni, a University of Arizona graduate, had her first fiction novel, Sentenced to Life, published in 2015 and is currently working on her second novel. When she's not writing, you can find her exploring New York City, doing a DIY project in her apartment, or re-watching her favorite rom-com, When Harry Met Sally.