Let's party, Glossies!
It's August again, and that means it's our birthday.
And this year is a treat. We're officially 10 years old!
To commemorate this milestone, our birthday box is curated to help you get party-ready. That means prepping you from head to toe for your best glow yet.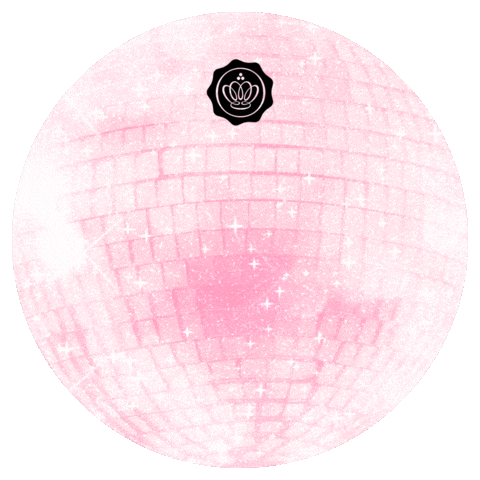 What's in Store This Month?
Celebrate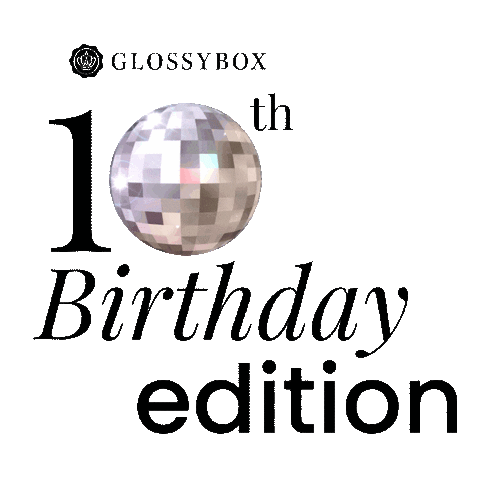 We'll be celebrating everything GLOSSYBOX stands for creating unforgettable moments full of joy and surprise.
Over the years, we've shared the latest in beauty from around the world, partnered with artists, public figures, and brands, and even delighted our Glossies with our Limited Editions throughout the years.
Turning 10 means a lot to us, and we can't wait to continue surprising you for the next 10.
Let's Party!
We want everybody to have a good time, so we're using this month to celebrate the good vibes that come from dance-centered themes including disco, EDM, and girl's night shenanigans for a 360 glow up!
Expect some product sneak peaks and highlights from the box before the big reveal.
Speaking of, here's our first product sneak peek.
Sneak Peek: Glow Recipe Blueberry Bounce Gentle Cleanser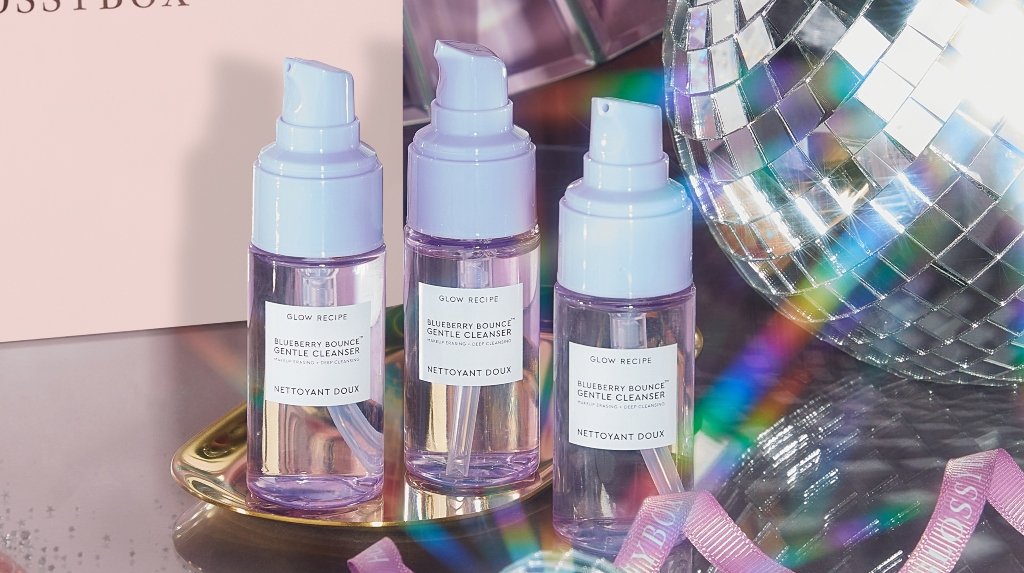 About the Product:
This multitasking product is a staff favorite due to its ability to be used as a cleanser, as a makeup remover, and as a clarifying mask.
Its ability to remove makeup without stripping your skin of its natural oils and fighting off blemishes and breakouts really stood out to us. Our beauty editor Schane really loves using it as a second-step cleanser in her beauty routine.
What Stood Out to Us:
Blueberry Extract: Vitamin- and antioxidant-rich, blueberry is a natural hydrator that helps fight free radicals to prevent premature aging, while calming inflammation and minimizing discoloration.
Hyaluronic Acid: This ingredient best known for retaining over 1,000 times its weight in water, will keep your complexion at an optimal level of hydration.
AHA: Want refined pores? AHAs, or alpha hydroxy acids, are best known for their gentle resurfacing abilities that remove the dead skin buildup that can clog pores.
Hydrating Suds: Who doesn't love a bubble bath for the face? These micro-foaming bubbles effectively remove makeup, dirt, and grime to prep your skin for the next beauty routine steps.
Don't Miss Out: Subscribe Today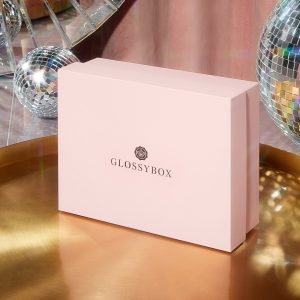 If you haven't subscribed yet, don't delay.
Sign up for our Beauty Box subscription service so that you don't miss out on the party for this month's box.
This box is extra special, and we have a bonus treat inside that you won't want to miss!
XOXO,
The GLOSSYBOX Team