Having time to look at the silver screen around Thanksgiving is a tradition in of itself, so we at GLOSSYBOX wanted to share some of our favorite shows to stream while waiting for the turkey! 
"Friends" S3.E9 – "The One With The Football"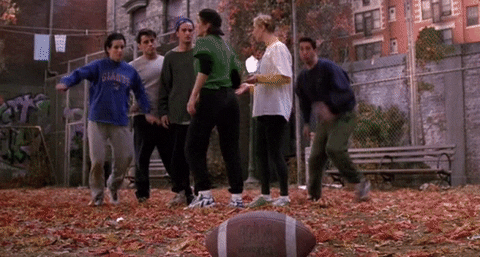 If you're part of a family that cares more about football over turkey, then you'd relate to this episode a lot! Before long, the entire "Friends" group finds themselves swept up in the competition and taking the game more seriously than even the desire to sit down and have a nice meal. If you're a family full of stubborn football fans, you'll relate to this episode.
"Brooklyn Nine-Nine" S1.Ep10 – "Thanksgiving"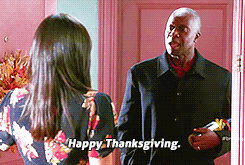 Some families that gather for Thanksgiving are less-than-traditional. There's perhaps no better example of a non-traditional family than the gang on "Brooklyn Nine-Nine." In the end, the precinct bonds over a non-traditional meal side-by-side with the people they've chosen to love.
"How I Met Your Mother" S3.E9 – "Slapsgiving"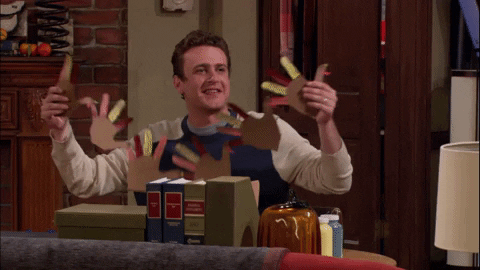 When Lily and Marshall try to jump-start a holiday tradition by hosting Thanksgiving, the group can't help but let their personal turmoil get in the way. As everyone grinds their particular axes, they eventually learn that holiday traditions can't be manufactured and simply have to come about organically by way of the people you love. This episode is a standout if for no other reason than it gave fans the catchy song, "You Just Got Slapped."
"Seinfeld" S6. Ep8 – "The Mom and Pop Store"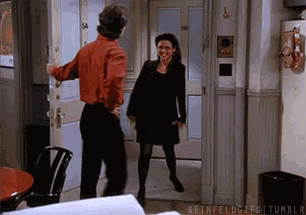 If you're tired of Thanksgiving episodes that simply depict characters gathering around a table to eat in the end, this installment of "Seinfeld" is probably for you. While it lacks a traditional turkey and dinner setting, it focuses entirely on a uniquely New York tradition, the Macy's Thanksgiving Day Parade (which is in NYC, where our office is!). If it doesn't sound like you're dealing with an average show about Turkey Day, you're right (similar to the premise of the show), but "The Mom and Pop Store" is a gem regardless.