We know one of the brands in your March GLOSSYBOX will be particularly….eye-catching.  See what makes MANE CLUB so iconic!
MANE CLUB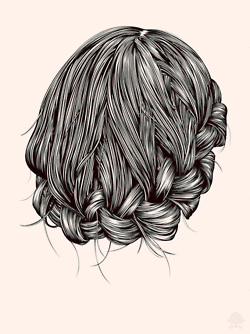 MANE CLUB is a range of hair care products that combine grunge and edge in a cool, 'keeping it real'  way that's all about empowering your right to fabulous hair without breaking the bank.
Driven by today's obsession with digital platforms, internet culture, memes and street style, MANE CLUB creates a beauty destination that embraces everything it means to be you, while living your best life in today's world. And they do it all without sulfates, parabens, phthalates, artificial colors, gluten, or any cruelty to animals.
What's Up With Your New Ride or Die Hair Masks
So, what's the deal with the two hair masks in your box this month? Well, here's the scoop on how CRY BABY and BAD ATTITUDE save your hair's overall look in 3 minutes.