Learn about the mystical and earth-friendly benefits of Earth Harbor, one of the brands included in the October GLOSSYBOX. 
About The Brand & Founder
Earth Harbor was founded with the mission of creating high-quality maritime self-care products that are non-toxic, synthetic-free, and plant-based.

With the understanding that clean beauty means a clean conscience, and using ingredients from the ocean, Earth Harbor believes in giving the skincare enthusiast products that are ethical, sustainable, and scientific. And if they give you a feeling of mermaid goals, that's even better! 
Ali Perry-Hatch, a beach wanderer, herbalist, and health scientist, founded Earth Harbor after struggling to find premium natural beauty products that lived up to her strict (but helpful!) standards of being effective, ethical, purely natural, rooted in science, and all-around indulgent while being financially accessible. 
The 411 on the AURORA Superfood Luminance Ampoule
This ampoule is an ethereal glow in a bottle! An ampoule is basically a supercharged serum, with higher concentrations of active ingredients. While it's great to use for skin concerns and treatments, ampoules are also an amazing booster in a daily skincare regimen. 
The AURORA Superfood Luminance Ampoule contains harmonizing Sea Greens + Cannabis Sativa Hemp Oil, coupled with Grapeseed Oil + Neem Seed Extract. By calming the skin and leaving a dewy glow, AURORA leaves you with a natural shimmer that feels ethereal and magical. 

Skin Concerns: 
Irritated Skin
Redness & Inflammation 
Dryness or Flakiness
Dullness
How to Use: 
As a treatment: Apply two or more drops to your skin after cleansing and toning, as needed. If using another treatment and/or moisturizer, massage AURORA until absorbed.
To use daily: Add two or more drops of AURORA to any Earth Harbor treatment or moisturizer both morning and night.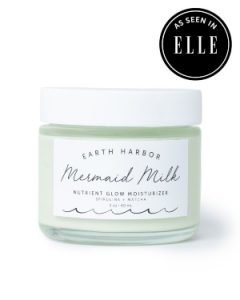 Aurora is as versatile as she is safely potent, so feel free to use her any way that best fits your skincare routine preference!
In fact, it goes very well with other Earth Harbor products like the Mermaid Milk Nutrient Glow Moisturizer!
As seen in Elle, this lightweight, creamy formula is packed with Superfoods Spirulina & Matcha, along with concentrated Phytonutrients + Antioxidants + Vegan Hyaluronic Acid that perfectly moisturize, soothe and nurture the skin. 
Aurora is the perfect addition to any of the moisturizers, including the Siren Silk Multi-Tasking Hydration Creme or the Aqua Aura Reparative Eye Creme (as seen in POPSUGAR) to really channel that otherworldly beauty, all while using ingredients straight from the sea!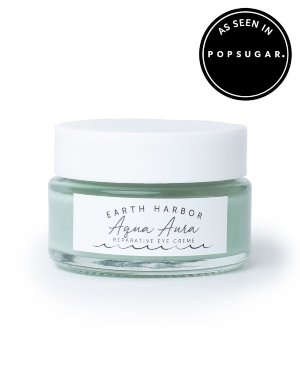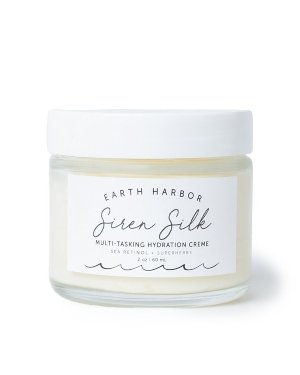 Stay tuned for the full box reveal of our October Beauty Tales GLOSSYBOX!