Explore your inner wanderlust with Crabtree & Evelyn!
About the Brand & Founder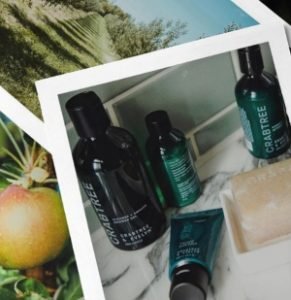 Crabtree & Evelyn was founded by wanderlust and nature enthusiast Cyrus Harvey.
He explored the world and brought back capsule collections of the products from his adventures back to his homeland.
According to the brand, Cyrus didn't sell soaps and beauty products. He sold stories. He connected with every place he visited and every person he met along the way, bridging that connection to the brand's consumers.
Crabtree & Evelyn's Smooth + Refine Body Lotion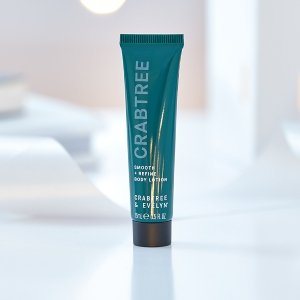 Crabtree & Evelyn's Smooth + Refine Body Lotion is the best go-to for a dual-action lotion this holiday season. Not only does it moisturize, but it also gently exfoliates. The gender-neutral fragrance balanced with notes of fresh kumquat, eucalyptus, and vetiver smoke make this a perfect gift for anyone on your list
• Packs in hydration without the heaviness.
• Includes exfoliating apple AHAs to resurface dry and dull skin.
• Leaves behind softness and our uplifting Crabtree scent.
We know you'll love the Crabtree & Evelyn Smooth + Refine Body Lotion in your Advent Calendar and we can't wait for you to enjoy more surprises in our GLOSSYBOXES! Not a subscriber yet? Subscribe to our monthly box subscription service for the latest and greatest in skincare.
And if you love what's inside and want more, don't forget to give us your feedback on surveys! Remember, we love to hear what you think, so don't hesitate to take our surveys and leave reviews for Glossy Credit!