This month, we're upscaling our GLOSSYBOX to create some extra storage. From having somewhere to hang our door keys so we don't constantly misplace them to creating a desk organizer to keep our stationery in check when working from home, here are three ways we're reusing our old boxes this month…
Three Ways To Recycle Your GLOSSYBOX And Get Organized
Transform your GLOSSYBOX into key hooks
Spray paint the base of your box and leave to dry. You may need to apply more than one coat.
Taking three self-adhesive hooks, stick them to the inside of the box so they are evenly spaced out.
You can now use the hooks to hang your keys on! Simply place the box on a shelf near your door, or secure it to a wall.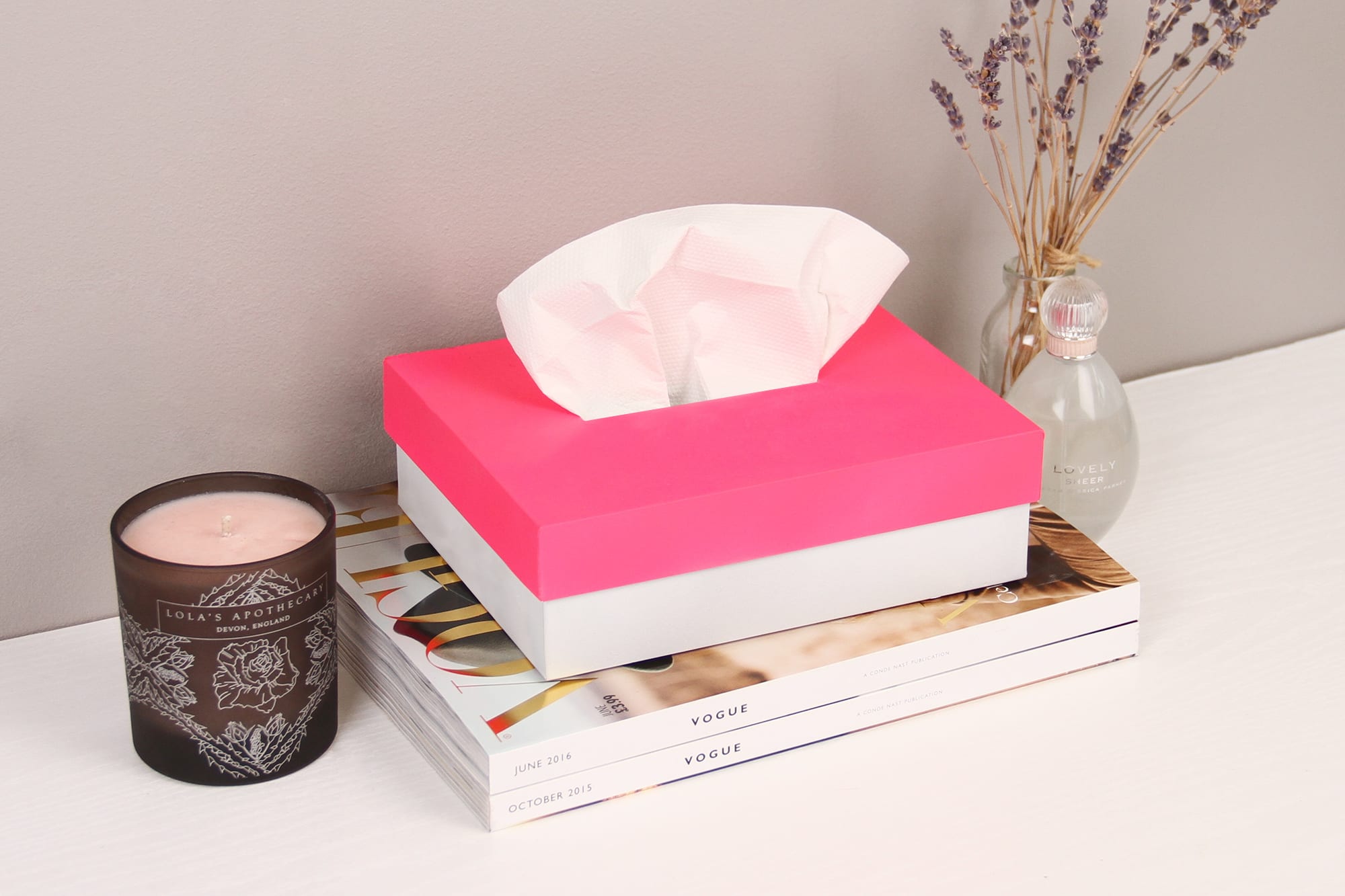 Repurpose your GLOSSYBOX into a tissue box
Using a pencil, mark a rectangle shape on the lid of your box measuring 12cm by 2cm.
Using a Stanley knife, cut out the centre of the rectangle.
Spray paint the base and lid of the box – we went for two different colours! – and once dry, fill the base of the box with tissues and place the lid back on top!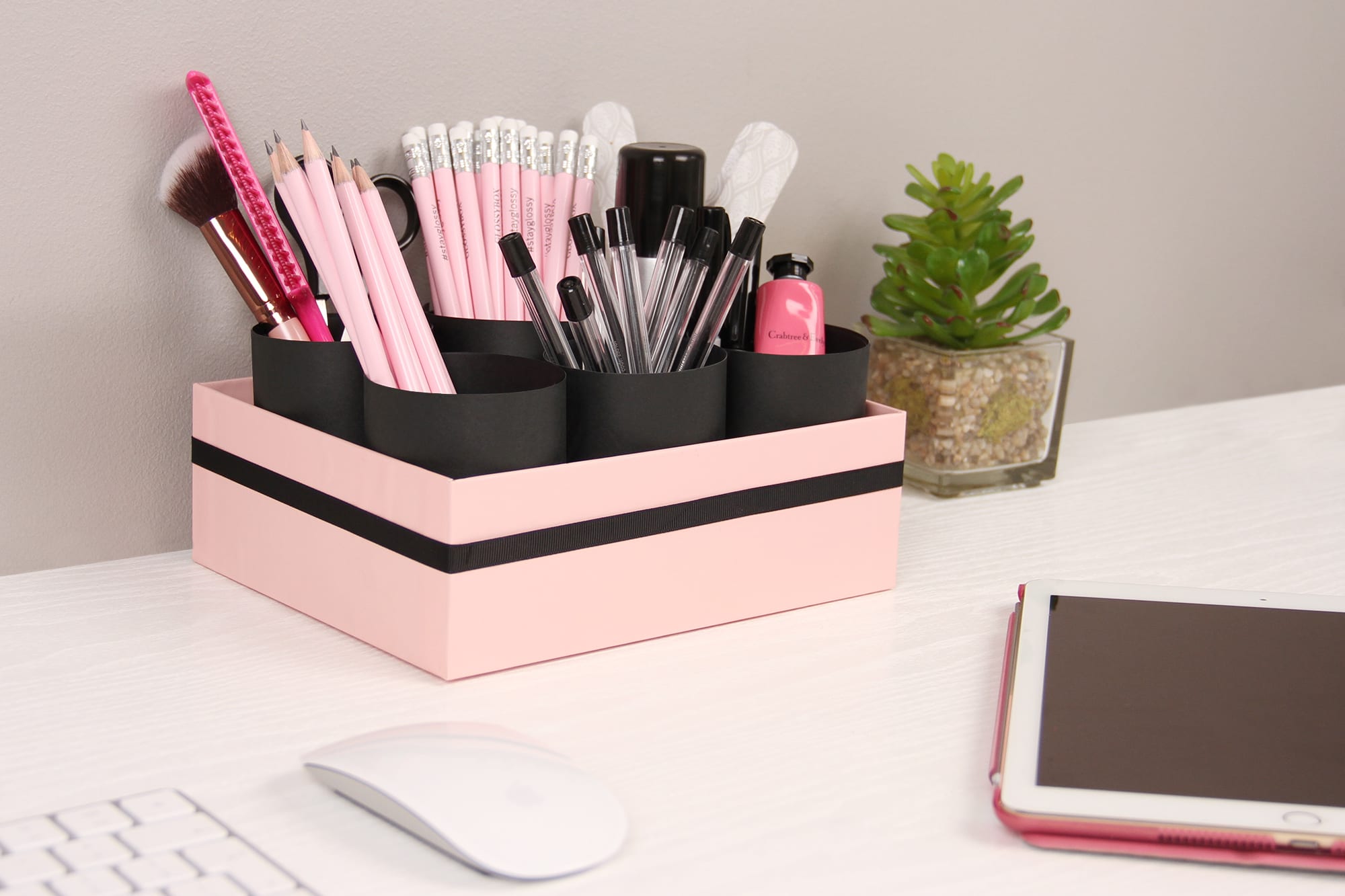 Use your GLOSSYBOX into a desk organiser
Taking a large piece of card, cut out six pieces that measure 30cm by 9cm.
Roll each piece of card into a tube and secure with Sellotape.
Place all six tubes into the base of your GLOSSYBOX.
Tie your GLOSSYBOX ribbon around the outside for decoration, and fill each tube with stationery.
Subscribe To GLOSSYBOX
If these upscaling ideas take your fancy, but you're not a Glossy and therefore don't have any GLOSSYBOXes to use, subscribe today! As a Glossy you'll receive five incredible makeup, skincare and haircare products delivered straight to your door, as well as priority access and exclusive discounts on all of our Limited Edition boxes!