Learn about one of our pretty pleasure features, Banila Co!
About the Brand
Banila Co was founded in 2006 to help makeup lovers live all their beauty dreams to the fullest. The brand believes that gorgeous skin is the first step to a flawlessly fierce face and that you shouldn't have to sacrifice your complexion for your makeup obsession.
So as leaders in K-beauty, Banila Co is constantly setting beauty trends through advanced formulas that are simple to use, and makeup designed to work synergistically with your whole skincare routine.
Banila Co has made streamlined, adaptable skincare for all skin types, textures, and tones. Rather than focusing on 10-step rituals, the Banila Co products are all made with ingredients you want and nothing you don't.
With Banila Co, your bare skin looks better, your makeup goes on smoother and lasts longer, and your nightly struggle at the sink is a million times easier.
Clean It Zero Cleansing Balm

Pore Clarifying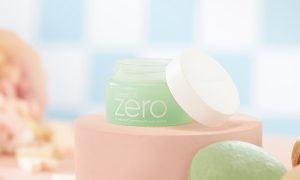 Clean it Zero 3-in-1 Cleansing Balm + Pore Clarifying is a hypoallergenic cleanser that transforms from a sherbet-like balm texture into a smooth oil when applied to the skin.
Developed to remove even waterproof makeup and all of your skin's impurities in just one step!
Plus, the balm's Zero Balance Technology with Tri-Peel Acid blend deeply cleanses without stripping the skin, leaving it hydrated and protected against free radical damage.
Shop Our March GLOSSYBOX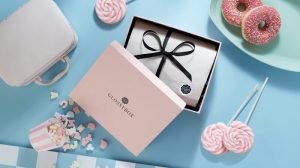 Our March Pretty Pleasures GLOSSYBOX is full of other delights and surprises!
Don't forget to subscribe to our monthly GLOSSYBOX subscription to have more GLOSSYBOX delivered right to your door!