Learn about one of our May GLOSSYBOX featured brands: Kneipp!
About the Brand
The brand was founded in Germany by Sebastian Kneipp, a pioneer in the naturopathic and hydrotherapy movements, who dedicated his life to healing. He taught and lived by Five Pillars: Water, Plants, Exercise, Nutrition, Balance. His passion for medicinal plants and the power of water continues to inspire the brand's collections today.
About the Kneipp
Valerian & Hops Mineral Bath Salt – Dream Away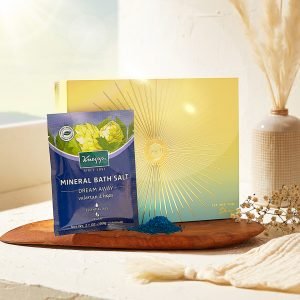 After a busy day, nothing's better than a pampering bath!
These stress-relieving salts promote better sleep thanks to the calming benefits of Valerian essential oil.
The pure, uncontaminated thermal spring salt cleanses and naturally detoxifies.
Editor's Note: No bathtub? No problem – pour into a large bowl of warm water and sink your feet into a soothing soak.
Ditch the FOMO: Subscribe Today!
Each month we select 5 beauty products worth at least $60, which are lovingly hand wrapped in our iconic pink box and delivered straight to your door, from just $17.50 per month with FREE shipping.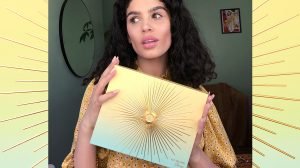 Subscribers can collect GLOSSYCredit each month by completing product surveys, writing reviews and sharing GLOSSYBOX with friends and family. GLOSSYCredit can be spent on our Limited Edition boxes or at our partner retail store LOOKFANTASTIC.com, one of the world's leading international online beauty stores.
Subscribers also get priority access to our Limited Edition boxes at an exclusive discount.