We're so excited to be part of your festivities and celebrations. Our 2020 Holiday Limited Edition has been long-awaited and we're so glad to finally share it with you!
Filled with skincare, haircare, and makeup, you'll be recharged and ready for what's to come. After a whirlwind of a year, you deserve to sit back, relax, and pamper yourself with some of the best that beauty has to offer.
Worth over $200, this box can be at a GLOSSIE'S doorstep for $30, or a non-subscriber for $35, when it launches Monday, November 29th!
What's Inside the Limited Edition Box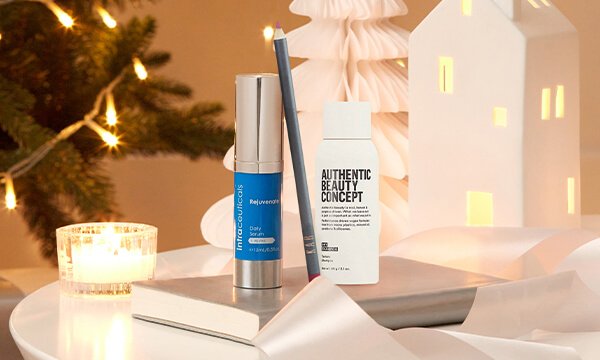 Authentic Beauty Concept Dry Shampoo
Free from microplastics, mineral oil, parabens, and silicones, this vegan and cruelty-free dry shampoo will texturize and refresh your hair while also providing heat protection from styling tools.
Intraceuticals Rejuvenate Daily Serum
Dramatically transform the way your skin looks and feels with this rejuvenating serum. Anti-aging ingredients help to visibly improve your skin's texture, radiance, and vitality.
KAB Cosmetics Strawberry Daiquiri Lip Liner
Formulated for perfect lip contouring, this lip liner will make you photo-ready for the holidays this year. This mid-toned pink with nude undertones can be used alone or easily paired with your favorite lipstick!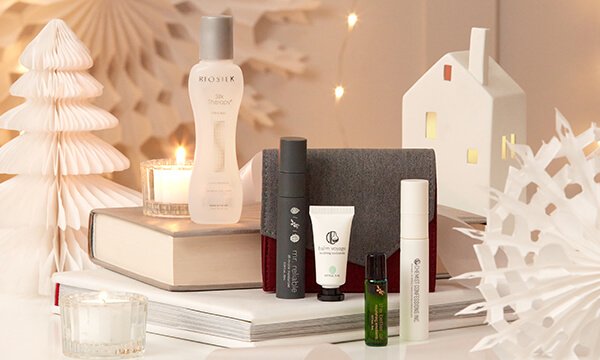 Biosilk Silk Therapy Original
Containing natural pure silk makes this formula great for taming frizz and preventing split ends. Its weightless texture allows for a shiny, healthy head of hair without the greasy feeling we want to avoid.
Chemist Confessions  Mr. Reliable All-In-One Moisturizer
This moisturizer's lightweight texture will nourish your skin without leaving behind a sticky feel. It's balanced blend of oils, occlusives, and soothing active ingredients make for a lovely hydrating formula.
Chemist Confessions Travel Buddy
On the go this holiday season? This mini travel kit includes a smoothing moisturizer, a water gel, a hydrating oil, and a balm to fight dry patches – a whole skin routine!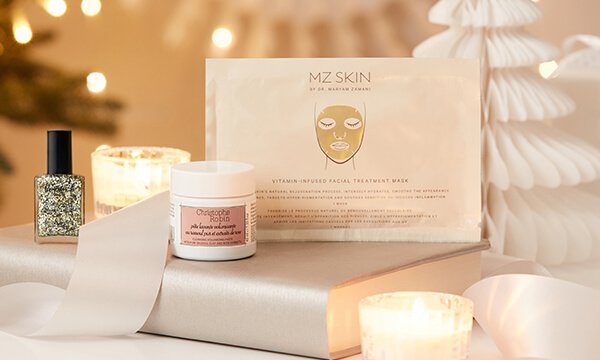 Christophe Robin Cleansing Volumizing Paste with Rassoul Clay and Rose Extracts
Great for straight, wavy, and curly hair, this unique blend of rassoul clay helps preserve and enhance color while creating volume from the roots without weighing down your hair.
MZ Skin Hydra Lift Golden Facial Treatment Mask
Clinically proven to improve skin's smoothness in one month, this facial mask will have your skin prepped and primed for any holiday look! It'll even lift areas prone to sagging while reducing hyper-pigmentation.
Join the waitlist to be the first to know about this Holiday Limited Edition Box!