Are you egg-cited? Is the news scrambling your brain? Are our egg jokes medi-yoke-ore?
Ok, ok, we'll stop. But guess what's not stopping? The arrival of our GLOSSYBOX EASTER EGG LIMITED EDITION!
Coming Soon…Our Easter Egg Limited Edition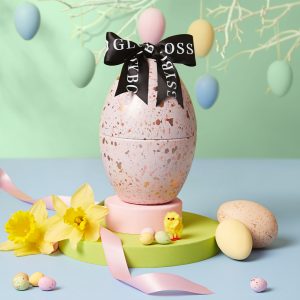 The Easter Egg Limited Edition is back for the 3rd year in a row!
Valued at over $120, this egg is full of surprises and delights for the lucky GLOSSIES that can snag their eggs first.
But it's more just an eggceptional collection of products from premium brands and treats.
The Golden Eggs
Keep your eyes peeled for the golden eggs this year! There are 32 golden eggs with prizes that will be sent to some lucky GLOSSYBOXES that order the Easter Egg Limited Edition. Receivers of the golden egg can redeem a FOREO Bear, worth a total of $299!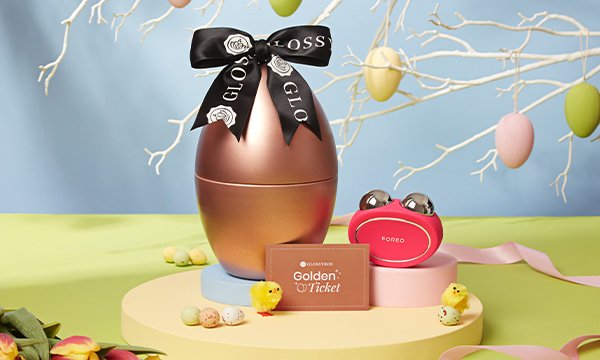 About the FOREO Bear
With a variety of microcurrent facial workouts, the FOREO Bear is your pocket-sized personal trainer for your face. By gliding the microcurrent spheres over your skin to build collagen, repair elastin & tighten your face via electrical currents that mimic your body's own natural processes, you effectively give your face an exercise routine! The result? Youthful, radiant skin!
Make sure to stay in the know this year, and DON'T miss any announcements, by signing up for the waitlist!