Veganism offers the mind and body many benefits, but the practice isn't all about what we eat. If you're looking for a more sustainable and cruelty-free skincare regime, opting for vegan beauty products is a must. 
At GLOSSYBOX, all of our skincare products are as good as they get! Our range of ten different skincare products are all vegan, cruelty-free and at least 87% natural. Simple, affordable and effective, our exfoliators, cleansers, moisturizers, hydrating mists, eye creams and night serums also come in packaging made of sugarcane (where possible) that is 100% recyclable.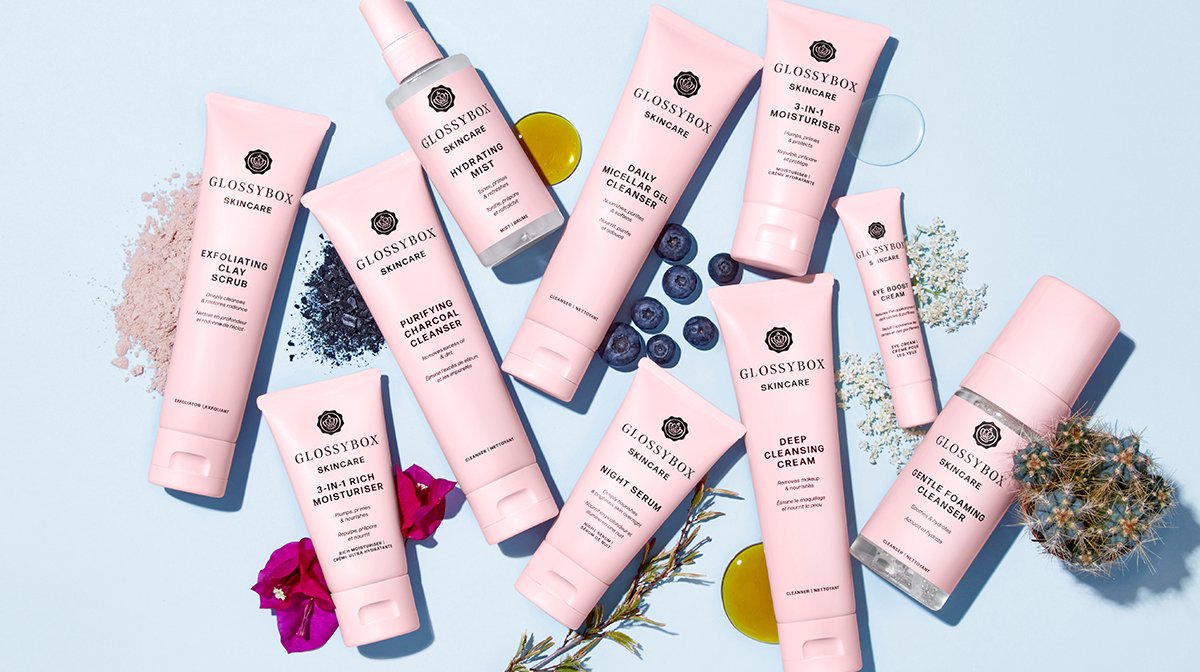 So, if you're looking to try something new and more environmentally friendly with your New Year's resolutions, why not save with our Veganuary skincare offers!
Save With Our GLOSSYBOX Skincare Veganuary Deals!
Because we want to help you achieve the gorgeous glowing skin you're after, we're upping your GLOSSYBOX Skincare discounts! From January 4th until January 31st, take advantage of up to 30% off ALL PRODUCTS for Glossy subscribers, or 25% off for non-subscribers! 
The Benefits Of Vegan Skincare
Kind To Animals – the vegan and cruelty-free label on any beauty product ensures that no animals were involved in the creation or testing process.
Kind To Your Skin – vegan skincare products generally contain less ingredients which are likely to irritate or aggravate any skin conditions.
Rich In Vitamins And Antioxidants – ingredients taken from plants often include more vitamin and antioxidants, which help in repairing and maintaining soft skin.
Better For The Environment – the best vegan products are also 100% natural and organic, meaning they don't harm the environment after use.
GLOSSYBOX Skincare Products
Want to know more about the GLOSSYBOX Skincare range? Click on the below products to shop and find out more!