Learn about our first sneak peek, Natura!
About the Brand
One of the most admired and sought after beauty brands, Natura was founded in Brazil in 1969. The brand's formulas are safe and contain natural and renewable ingredients from the Brazilian Amazon Forest.
By combining the brand's knowledge of the Amazon forest's biodiversity with the best in cosmetic technology, superior results are delivered to the consumer through bio-active ingredients from seeds, plants, and fruits.
Not only is Natura known for the quality of our beauty products, but also for their commitment to transparency, sustainability, promotion of well-being and beauty without stereotypes. Because when you care, you create beauty.
About the Natura Ekos Patauá Strengthening Shampoo + Conditioner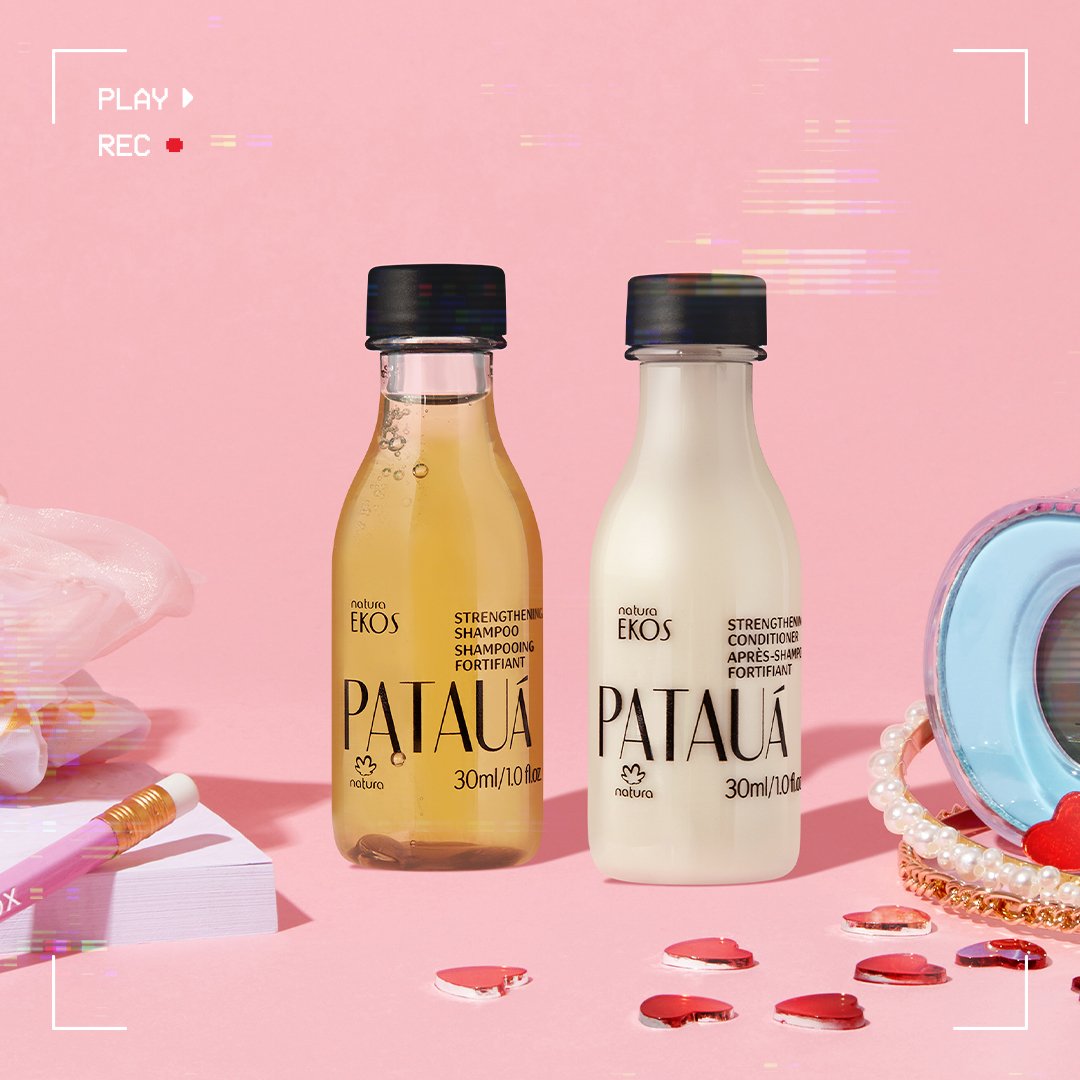 This combination of rich repairing shampoo and conditioner set is blended with restorative Patauá oil from Brazil to strengthen, protect and treat dry, damaged, unruly hair. 
The star ingredient in this set is Patauá oil, rich in omega-9 and fatty acids, which strengthens the internal structure of the hair fiber, leaving the hair soft and shiny.
It nourishes and soothes the scalp and helps restore damaged ends and hair's natural sheen.
Don't Have FOMO: Subscribe to Get Your GLOSSYBOX!