While you may think more product means both quicker and better results, the good old saying of 'less is more' once again rings true. Over-applying your skincare products is not only wasteful, it can also make them less effective – who knew?! 
If you've already worked out your skin type (not sure of yours? Check out our insta post!), and you've established your skincare routine, the next thing you NEED to know if how much of each product to apply!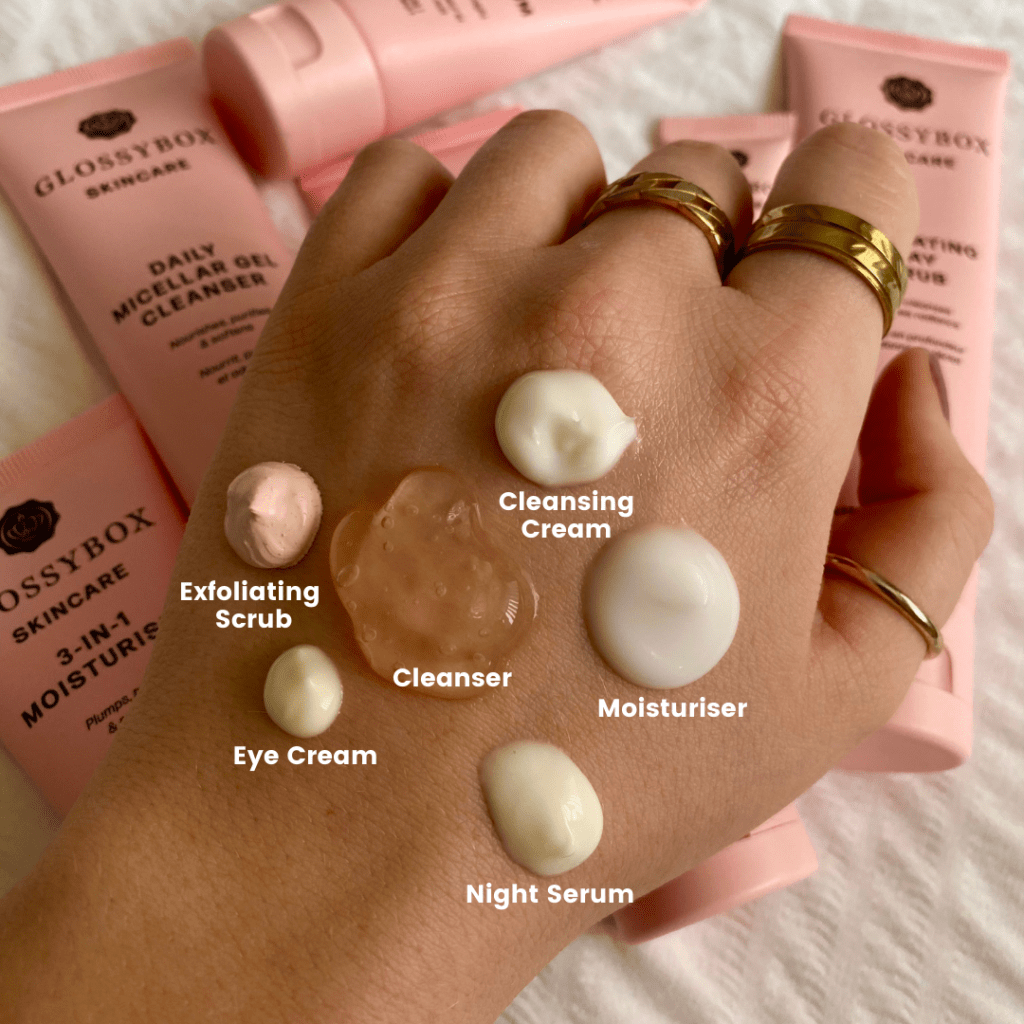 How Much 
Of
 Each Skincare Product Should You Use?
So, we've spoken to the GLOSSYBOX Skincare experts to find out how much of each type of product is perfect for helping you reach your skincare goals…
Cleanser
Whether you've chosen the Daily Micellar Gel Cleanser, Gentle Foaming Cleanser, Deep Cleansing Cream or the Purifying Charcoal Cleanser, don't be shy when applying. And if you're double cleansing, you'll obviously want double the amount. Cleansing for around a minute every morning and night will do wonders for your skin, ensuring that your pores are deeply cleaned.
Exfoliating Clay 
Scrub
/ Mask
If you're using our Exfoliating Clay Scrub as a mask, you don't need to go overboard. Yes, you can apply the mask to your whole face but if you notice you've got large, blocked pores solely on your t-zone, then why not just apply it there?
Night 
Serum
A pea-sized amount of our Night Serum should be more than enough to cover all areas of your face.
Eye 
Boost C
ream
When it comes to eye creams, you only need a small amount. And with our Eye Boost Cream, things are no different. As the skin under your eyes is more delicate than anywhere else on your body, you don't want to apply product that's too heavy. Three small dots of eye cream is more than enough!
Moisturiser
During the winter especially, moisturiser is a god send. With both our 3-in-1 Moisturiser and our 3-in-1 Rich Moisturiser, a pea-sized amount onto a dry face and neck is perfect for a boost of hydration that'll leave your skin feeling refreshed.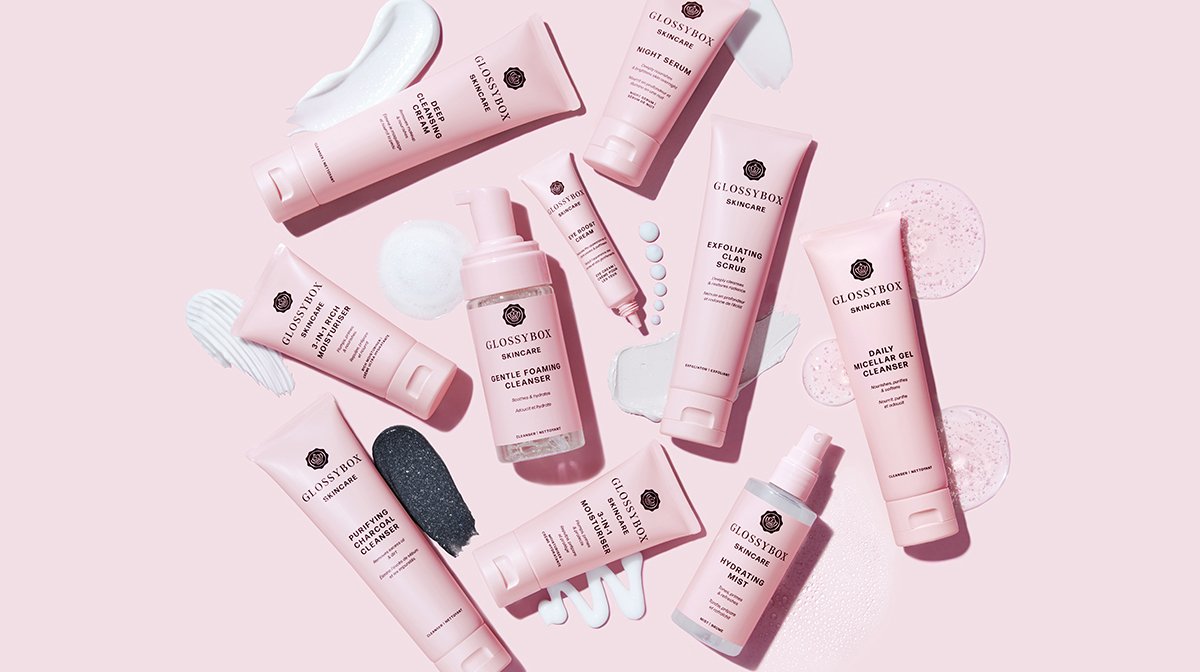 GLOSSYBOX's Top Tip 
For
 Applying Skincare
 Products
Make sure you allow each product to seep into the skin before applying the next one in your routine! Wait around 45 seconds to a minute between each product if you can – this allows each step to work its magic and prevents your skin from being overwhelmed with too many layers at once! 
More About GLOSSYBOX Skincare
Want to read more about the GLOSSYBOX Skincare range? On our blog you'll be able to read the story behind GLOSSYBOX Skincare as well as follow our step by step routines for your skin type:  
Subscribe To GLOSSYBOX
To receive an exclusive subscriber-only discount on the GLOSSYBOX Skincare range and get priority access to all new launches, subscribe to become a Glossy now! You'll, of course, also be signing up to get our monthly boxes, which are always full of five hair, makeup and skincare products from the very best brands!