When it comes to the copious amounts of makeup, skincare, perfume and past Glossy products that seem to constantly overtake our rooms, organisation is key… But annoyingly, beauty storage seems to be almost as expensive as the products themselves.
So this month, we set about upscaling our box to great storage solutions for our products. From a lipstick organiser to a cosmetics tray, here's how to upscale your box into a gorgeous beauty organiser.
Lipstick Organiser
Store your large collection of lipsticks in this clever DIY organiser!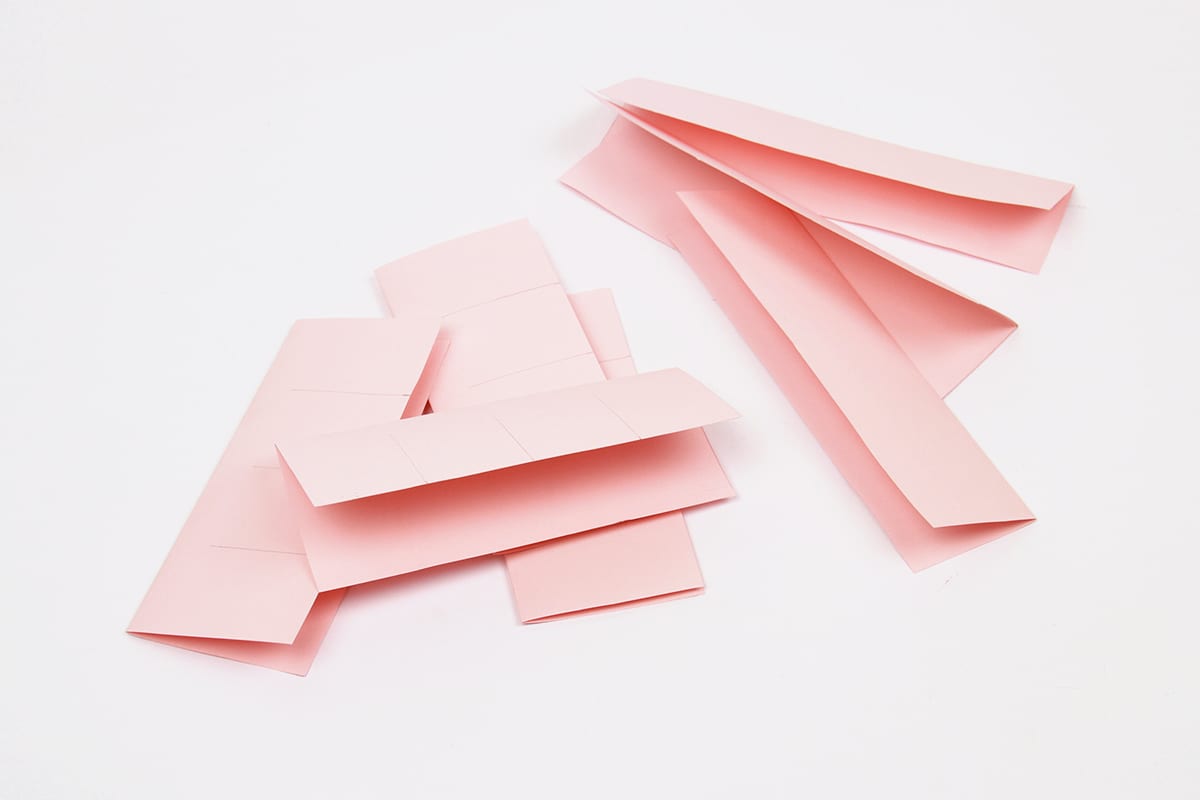 1. Taking a large piece of pink card, cut out three strips 20cm in length and 6cm in width and a further four strips that are 16cm in length and 6cm in width.
2. Fold each piece in half, then cut three slits (evenly spaced out) half way into the 16cm strips and cut four evenly spaced out slits half way int0 the 20cm strips of card.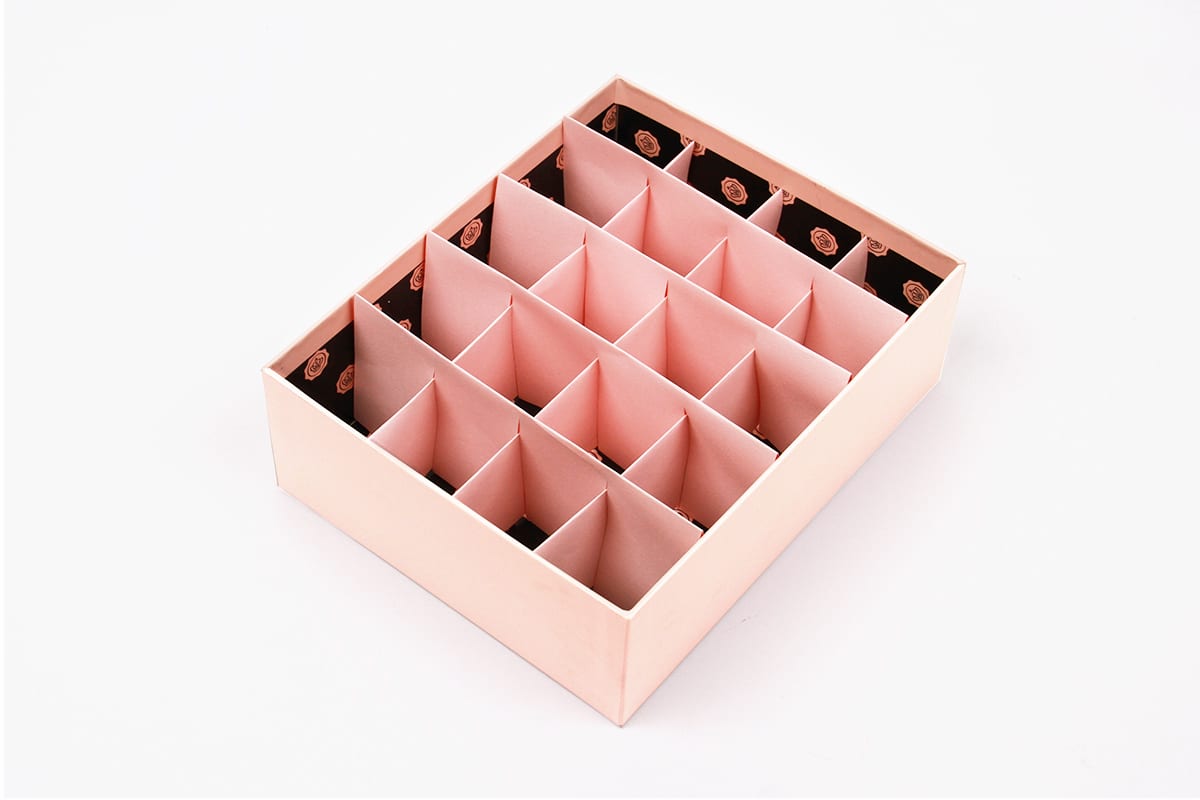 3. Slot the 16cm strips of card across the length of the 20cm strips of card to form a grid. Slot a lipstick into each section and you're good to go!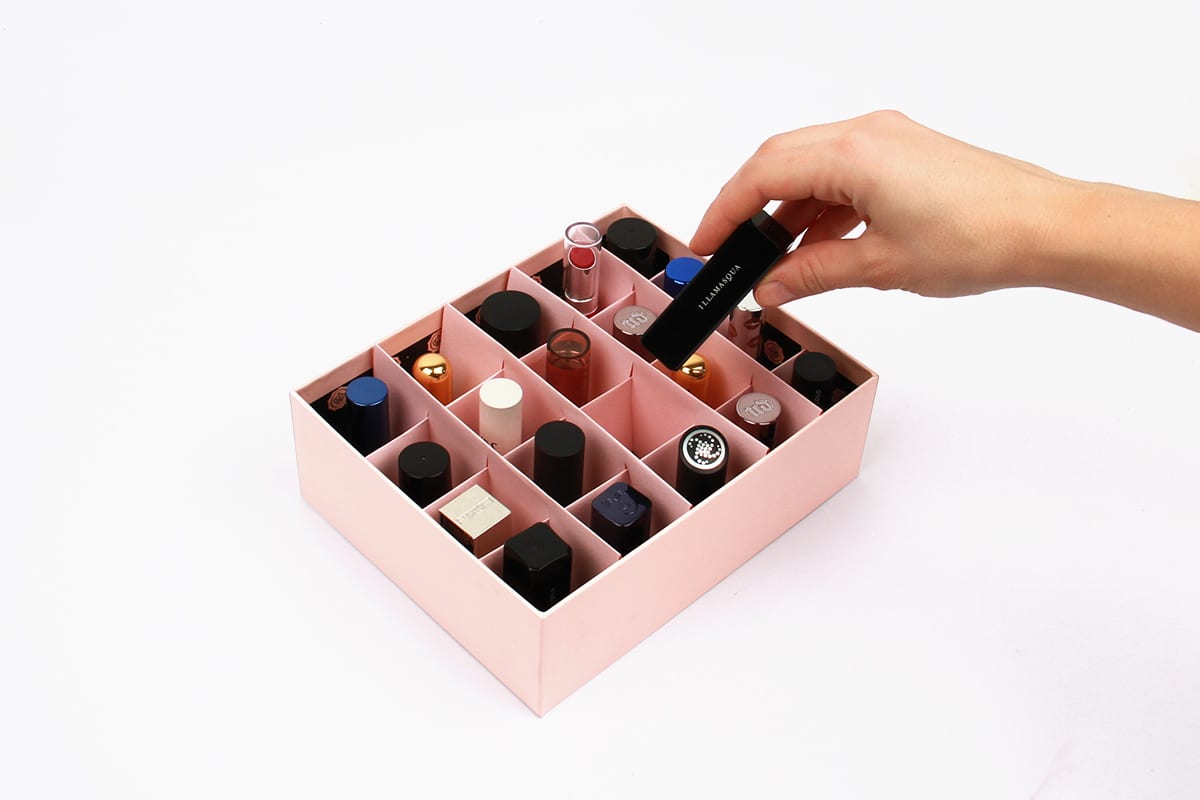 Cosmetics Tray
Style up your bedside with this stunning cosmetics tray!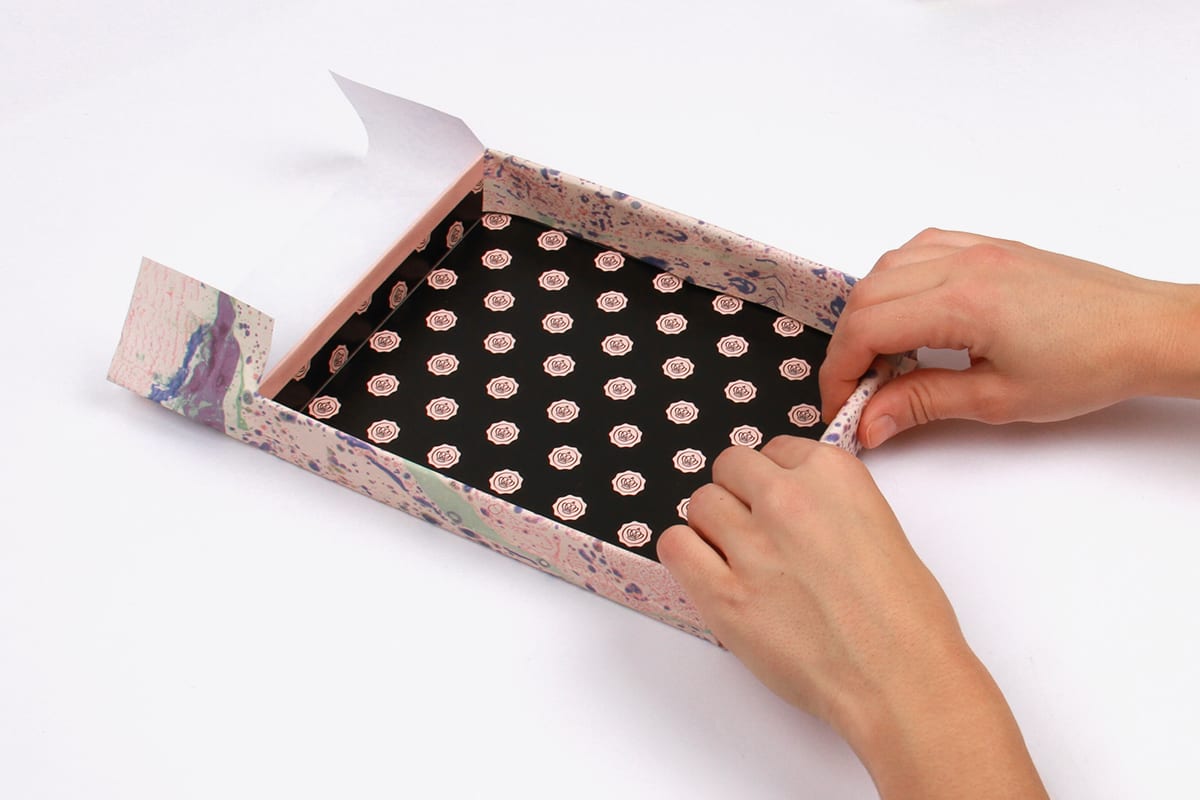 1. Taking some marble printed wrapping paper, lay it on a flat surface with the printed side facing downwards. Apply some strong glue to the top of the lid, along the sides and to the inside corners. Place the lid on the wrapping paper so it's facing top down and press it gently to stick it in place. Fold the paper neatly so it covers the outside and inside edges, gently pressing again to stick it in place.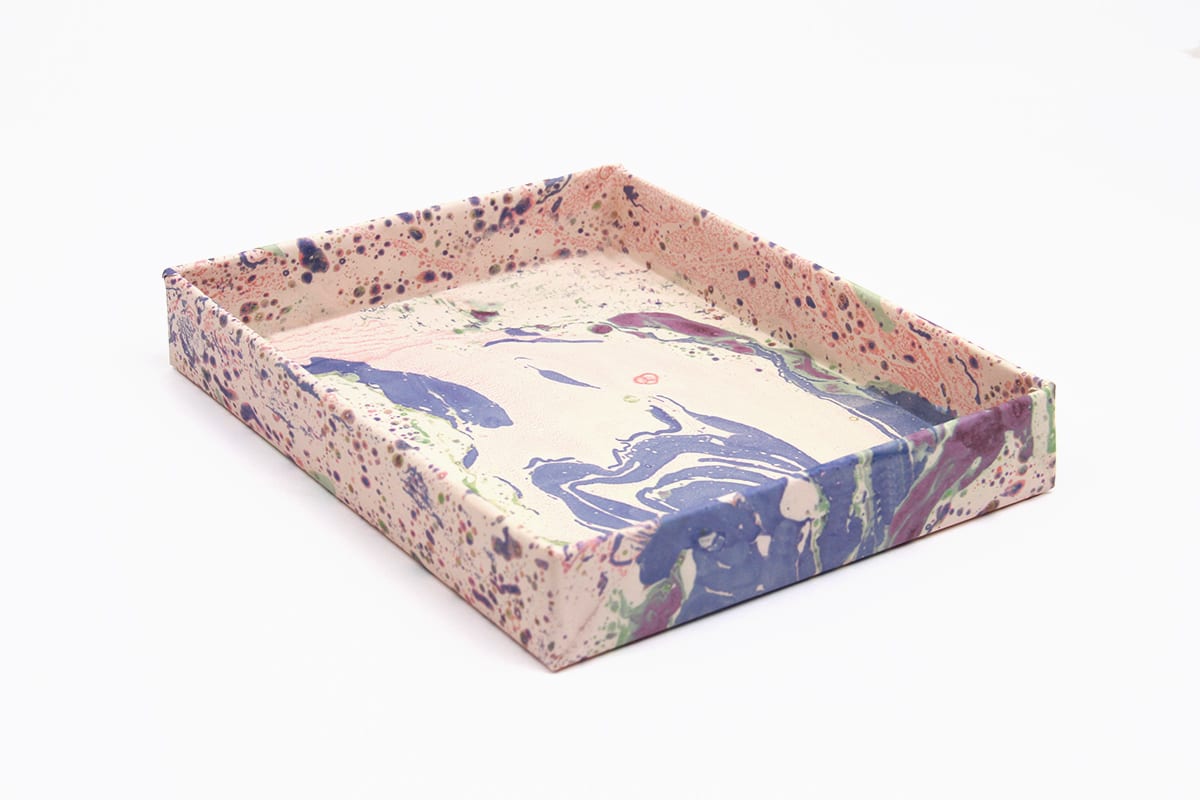 2. Apply some glue to the inside of the box lid and stick a rectangle of paper measuring the size of the lid down. You box lid should now be totally covered in the wrapping paper.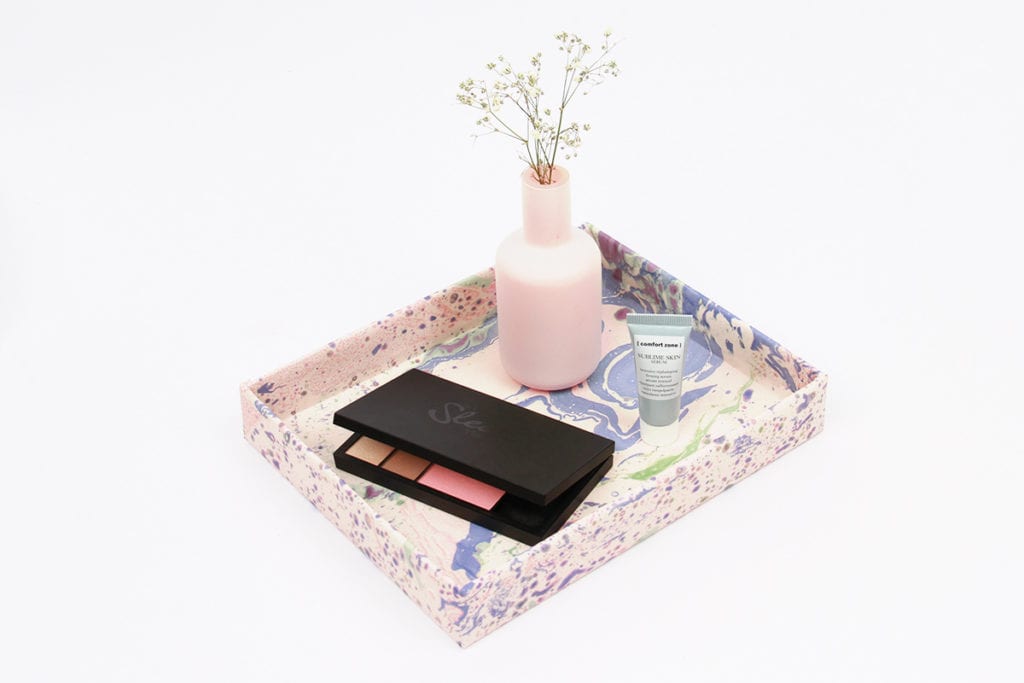 3. Fill it with perfumes or makeup, and place it on a side in your bedroom!
Subscribe To GLOSSYBOX
Not got a GLOSSYBOX to upscale because you're not signed up to be a Glossy… what are you waiting for? Subscribe to GLOSSYBOX today to start receiving five incredible products every month, delivered to your door in our gorgeous pink boxes. You'll also be signing up to a whole host of other Glossy benefits including exclusive discounts on GLOSSYBOX products and loads of other exciting brands!