We see the frequency of warmer days approaching, the sun's shining, and we are ready to rock our best look forward this season.
But as we transition to warmer weather, the question is: are our faces ready for summer?
Better question: Is your face primed and ready for the ultimate #bareface look? Chances are after a harsh winter, not so much. No worries, with our May GLOSSYBOX, we can prep your skin for the perfect barefaced look with our beauty routine!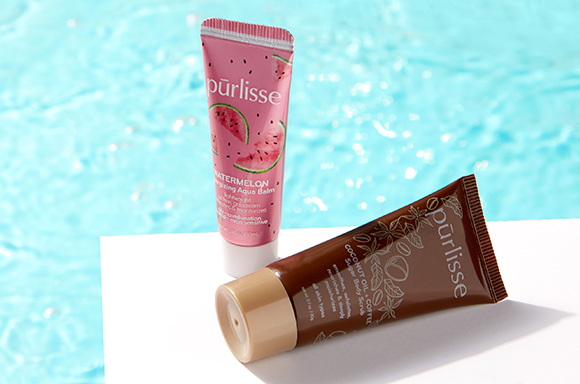 First, let's start with the body scrub from Purlisse! Coconut oil will be an amazing skin softener while the coffee grounds give your skin the boost of energy it needs to hit the ground running.  
Along with the scrub itself, make sure to buff away those dead skin cells with a body scrubber. Don't forget to soak it in warm water first, will cause the scrubber to get softer more quickly.
Also, don't forget to change your loofah or scrubber periodically. That's why the Smart Technology fades over time t know when it's time to ditch the scrubber for a replacement. Thank you for the exfoliation, next!
Grow Gorgeous Back Into the Roots
While the scrubber is working at buffing your skin, let's focus on one of women's crowning glories: their hair.