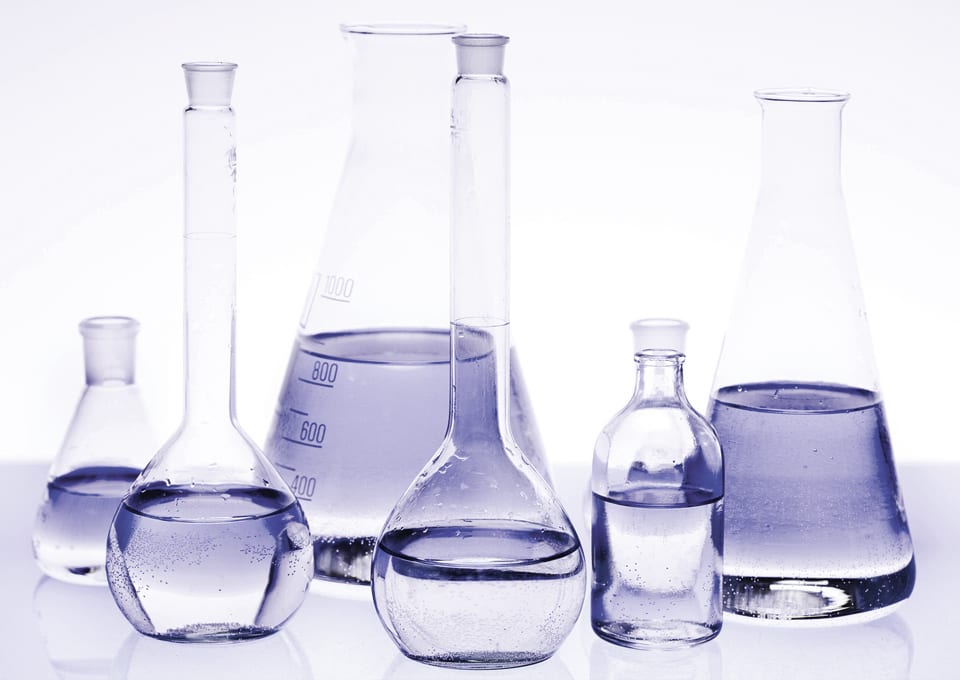 If you've ever tried to read the label on any skincare product, it almost feels like a different language entirely. Luckily, you don't need a translator. You just need to know what to look for. Here are six ingredients that your every day products should be formulated with, so you can put your best face forward with healthy, young and beautiful looking skin.
Hyaluronic Acid
It almost feels as if you can't encounter a beauty product these days that doesn't contain hyaluronic acid. However, this isn't just another overhyped ingredient. Hyaluronic acid is the real deal. While this substance naturally occurs in the skin, it is also added to many products including dermal fillers, serums, moisturizers, masks, toners and sometimes even in makeup. While the name makes it sound like it could be an irritant, hyaluronic acid is anything but. It helps the skin retain moisture and maintain that coveted supple and plump look.
Glycerin
Glycerin is a humectant, meaning it attracts water and helps maintain moisture in the skin. It can be found in hair treatments, body lotion, shaving cream, and facial products such as cleansers and serums. No matter what your skin type is, even oily; you should look for products with glycerin because we all need extra help maintaining moisture and balance in our skin.
Vitamin C
You might think of vitamin C as something your immune system needs, but your skin craves it as well. A powerful antioxidant, it reduces inflammation. Vitamin C also has a brightening affect, which is why it tends to be used in facial moisturizers and especially in serums. Always make sure to buy products that include this ingredient only when they're in dark glass bottles. Otherwise they will spoil very quickly!
Retinol
If your primary skincare goal is to prevent and reverse the signs of aging, you absolutely need retinol. First used as an acne treatment in the 1940's, it's still used for this purpose today. In the 1980's, scientists stared to develop retinol-based anti-aging treatments. While "must-have" ingredients have come and gone over the years, retinol has truly stood the test of time because it does so many things well including stabilize cell turnover, which means it is a chemical exfoliator. Retinol also shrinks the pores, fades dark spots and helps boost natural collagen levels.
Collagen
Collagen occurs naturally in the skin and is responsible for giving it shape and elasticity. As we age, we begin to lose collagen, so it is often added to skincare products to help restore our natural levels. Collagen is usually found in moisturizers for both the face and body. In addition, you can even take collagen vitamins!
Sunscreen
Sunscreen or SPF is one of the most important elements of your daytime skincare routine. It not only prevents aging, but can also protect you from developing certain kinds of skin cancer. If you use retinol, sunscreen should be your face's best friend because that ingredient makes your skin extremely sensitive to sunlight. While you can apply sunscreen on its own, layering on lots of product doesn't always feel the best on your face, so look for a moisturizer or even a foundation that already has sunscreen included in it.