A staple on the vanities of celebrities, runway models, and skincare enthusiasts, everyone's been going nuts over the coveted Lait-Crème Concentré from Embryolisse. But what's the story behind the brand? Here's the scoop on one of France's oldest skincare lines, Embryolisse!
With Love From Paris
In 1950, a dermatologist from a Parisian hospital specialized in skin pathologies, created the now infamous Lait-Crème Concentré.
Launching from this discovery was a range of skincare and makeup prep that was passed from generation to generation and through its use and word of mouth, became a staple for makeup artists, models, stars of all kinds and more. 
Plus, it's also an affordable investment for your skin and doesn't break the bank. 
The Lait-Crème Concentré, a Backstage' Favorite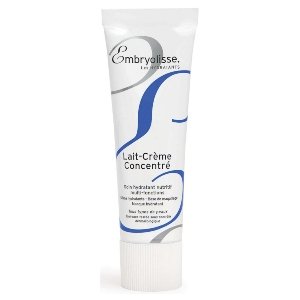 Today, there isn't a dressing room or a fashion show's backstage area that doesn't have the Lait-Crème Concentré alongside the product kits.
It is the favorite product of make-up artists everywhere in the world and the beauty secret of stars.
With an ongoing mission to provide the best in natural skincare, Embryolisse has developed a variety of products that improve the skin and enhance its radiance. 
Dermo-Cosmetic Expertise
Because the skin is plumper and smooth when it's well-nourished, Embryolisse formulations provide the essentials: all the nutrients and moisture the skin needs to be in full health, looking young and beautiful. This way, the skin is not over-sensitized or irritated upon application or post-use of any of their products.