This article is brought to you by our affiliate partner site, LOOKFANTASTIC.com! Remember, GLOSSIES can earn GLOSSY Credit to use on LOOKFANTASTIC for discounted or free beauty items! 
We've all been there – returning from a day at the pool or an afternoon jog only to find that sunburn has struck again, and now it's time to treat it. Reddened, painful, and peeling skin can cause major discomfort and seriously cramp your style. Luckily, there are plenty of ways to treat and relieve sunburns.
In this handy guide to the science of sunburns, LOOKFANTASTIC US answers all your questions about sunburns and how you can protect yourself from them.
What are sunburns and how are they caused?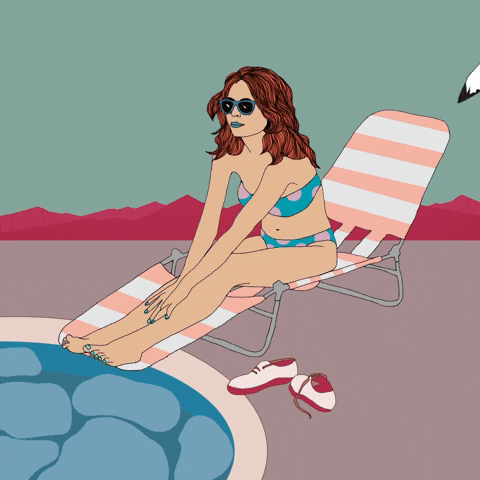 Sunburns are caused by over-exposure to ultraviolet light.
You can be exposed to UV light from sunlight as well as from artificial sources like sunlamps and tanning beds. UV rays can also penetrate your skin when it is reflected off of surfaces like snow, water, and sand.
Exposure to this kind of light causes your body to produce melanin faster in an attempt to protect itself. Melanin is a dark pigment found in the outer layer of skin that gives your complexion its natural color and causes tanning when produced in excess.
But it only goes so far; when the skin is subject to intense, continuous UV light, it will start to burn sooner or later.
In fact, sunburns are just one type of skin concern caused by too much UV light. Overexposure can also cause you to develop signs of premature aging like sunspots, rough spots, wrinkles, and dry skin. It can even increase your risk of getting skin cancer like melanoma.
What are the signs and symptoms of sunburns?
A few hours after exposure, your skin may start to turn pink or reddish, feel hot to the touch, and feel tender or painful. Swelling and blistering may follow. You might also experience fatigue, fever, nausea, and headaches.
After a day or two, the damaged top layer of skin will start to peel away. Your skin will temporarily look patchy, dry, and inconsistent in color. This is all part of the natural healing process, and your skin should return to its natural state in a few more days.
How are sunburns treated?
Sunburns naturally fade on their own in time, but you can find relief from discomfort and pain in a few different ways.
Visit the pharmacist: Use over-the-counter pain relievers like ibuprofen or naproxen sodium as soon as possible after getting burned. You can also consider anti-itch drugs like oral antihistamines or corticosteroid cream.
Cool it down: Apply a cool towel or bathe the skin with cool water several times a day. You can add baking soda to the bath to make it extra effective.
Keep hydrated: Drench your skin with moisturizing products like lotions and gels, and don't forget to drink lots of water.
Stay out of the sun: Try to limit your time outside or in direct sunlight to keep from exacerbating the sunburn.
Cleanse gently: Be delicate with your healing skin. If a blister pops, cleanse it with water and mild soap. Apply antibiotic ointment to the opening and use a nonstick bandage to seal it closed.
If you experience a severe or repeated sunburn, you may want to consider seeking help from a doctor.
What are some prevention tips for sunburns?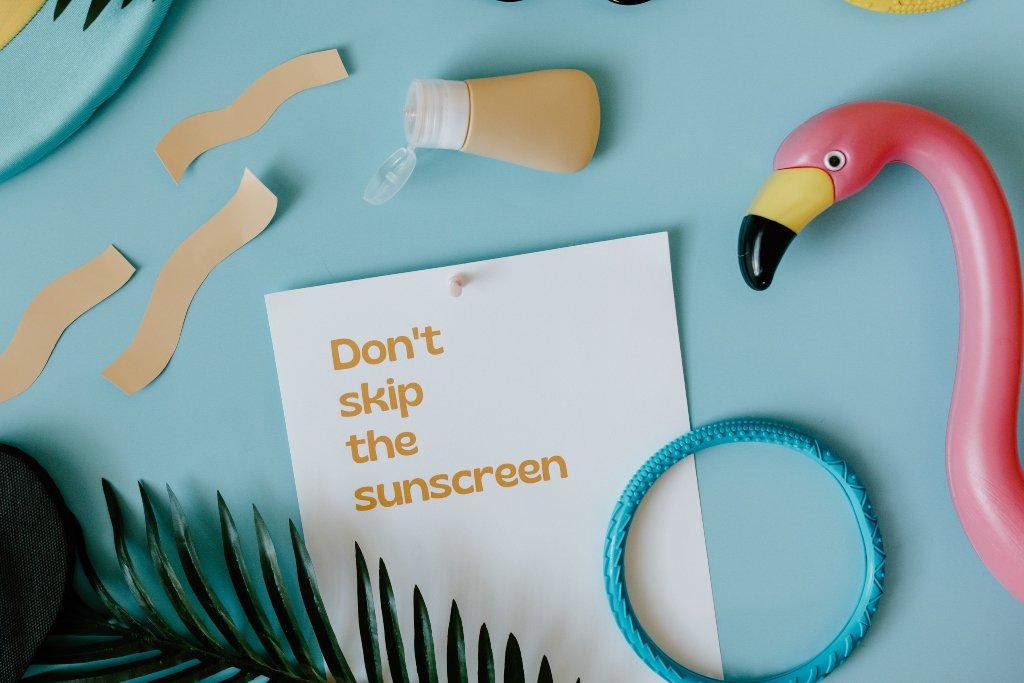 Stick to a schedule: Limit time spent outside between the hours of 10 AM and 4 PM. This is when the sun's rays are strongest and your risk of sunburn is highest.
Think twice about tanning: Avoid sun lamps and tanning beds to reduce your risk of sunburn. You can try products like self-tan lotions, sprays, and mousses instead to get that sun-kissed look.
Dress smart: When outside, wear wide-brimmed hats, protective clothing in dark colors or tightly woven fabrics, and sunglasses with UVA and UVB protection.
Learn to love sunscreen: Sunscreen is your best friend in the fight against sunburn. Invest in a daily sunscreen that has an SPF of at least 30 and broad-spectrum protection. You can apply more 15-30 minutes before heading outside and slather on more every two hours.
Read on to find out LOOKFANTASTIC's pick of five stand-out products that offer powerful protection against sunburns.
5 products to combat sunburn
1. EltaMD UV Clear SPF 46
2. Garnier Skin Active 3-in-1 Hydrating Aloe Water Jelly 150ml
3. Christophe Robin Hydrating Melting Mask with Aloe Vera 75ml
4. Pommade Divine Nature's Remedy Multi-Purpose Balm 50ml
5. Estée Lauder Double Wear Maximum Cover Camouflage Makeup for Face and Body SPF15 30ml