Hello, GLOSSIES!
Did you know that Plastic Bag Free Day falls on the 3rd of July each year? According to National Today, Plastic Bag Free Day is a global initiative that aims to eliminate the use of plastic bags.
Plastic bags may seem like a grocery shopping convenience, but they are also a huge strain on the environment. It can take up to 500 years for plastic bags to disintegrate, so they make up a large portion of what stays in our landfills and pollutes our waterways.
Break Free From Plastic Movement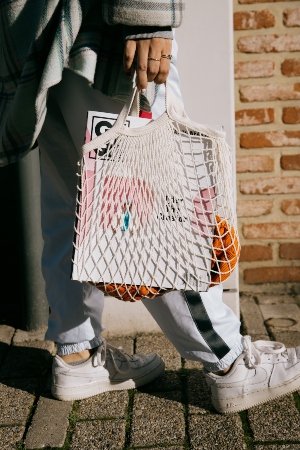 Now, the campaign is part of the broader Break Free From Plastic movement, which brings together an international movement of plastic pollution fighters to build a future free from plastic waste.
International Plastic Bag Free Day looks for safer alternatives to demonstrate that a world without the use of so much plastic is possible.
The movement is looking for solutions to the plastic pollution crisis, to make the planet safer for humans, the environment and wildlife.
At GLOSSYBOX, we've always tried to find ways to make our efforts for sustainability matter, including our own upcycling series.
Here are a few reusable shopping bags we love to use when we hit the grocery store!
Editor's Note: Have a plastic bag or two? Here's a curated blog for ways to recycle the plastic bags you have! Some of us are pet owners and use them to collect our pets 'little gifts', and a few also use them to replace processing/shower caps for deep conditioning treatments!
Our Favorite Reusable Shopping Bags
Note: This post is NOT sponsored by Amazon or the brands featured. 
This Rainbow Pack of Mesh Bags is a Perfect Starter Set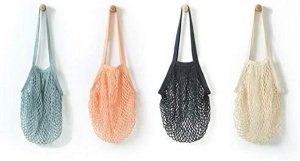 BPA-free and food contact safe, this mesh bag set is perfect for storing your groceries, produce, or a bottle of wine as you set up for a picnic date! These reusable grocery bags are made of net cloth, which is all-natural and chemical-free.
This Foldable Duffle Bag is Great for Food Hauls (Plus Its Pink!)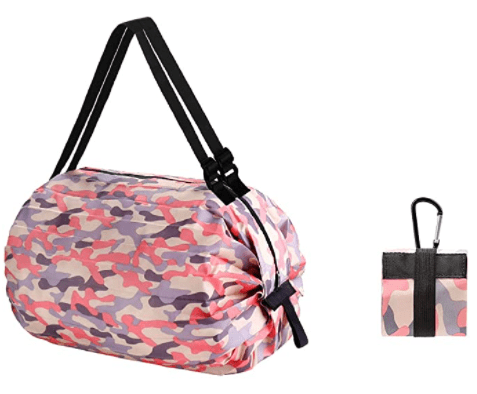 This ultra-cute duffle bag is giving us tough-but-practical vibes. With a zipper closure and a carabiner, it's the perfect bag to attach to your purse so that you don't forget it the next time you shop.
Editor's Note: TBH, forgetting my recyclable bags is one of the worst feelings! So now me and my boyfriend pack the bags in the car and have a few of these on our 'errand bags' to ensure we never forget them. 
This Natural Canvas Tote Bag Is Too Nostalgic To Not Have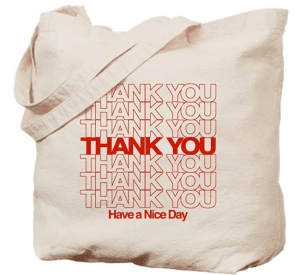 Inner-city kids, New Yorkers, and fans of frequenting Chinese take-out will be brought back to simpler times with these tote bags.
The original designer of the logo that would be on the plastic bags for decades, Lauren DiCioccio, started creating reusable versions of these bags to not only join the efforts of sustainability but also preserve a particular piece of American culture that, while relatively small, is important to a lot of people.
We hope you have a fun time finding the perfect bag(s) for you during Plastic Free Month, and maybe, soon we can all shop sustainably for everyone's future!