Hey GLOSSIES, did you know that fragrance is  actually a beauty category?
Because of the science behind the scent notes, scent combinations, and even the chemistry your body has with the perfume, picking a particular go-to perfume can be more daunting than one expects.
But let's dabble a bit in that body chemistry with one of the latest trends on the beauty scene: layering.  Here's some effective tips for having your perfect signature scent, featuring fragrance mavericks Viktor&Rolf and their coveted FLOWERBOMB Nectar perfume!
About the Scent: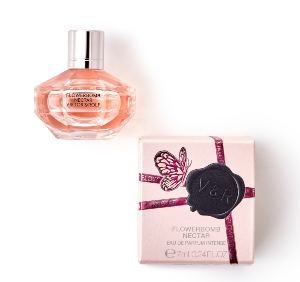 Full-bodied and opulent, Flowerbomb Nectar is a women's perfume delves deep into the heart of Flowerbomb, emerging a true eau de parfum intense. An intoxicating elixir of blackcurrant and bergamot top notes, a jasmine and orange flower center, and a vanilla, patchouli oil, and benzoin base unveil a profound sensuality in this women's fragrance.